Let's not feel sorry for Sarah Champion – she knew exactly what she was doing
To say the least she was unwise. Politicians operating at her level in the equalities field need to exercise sound judgement. Demonstrably she did not and it's inevitable she's gone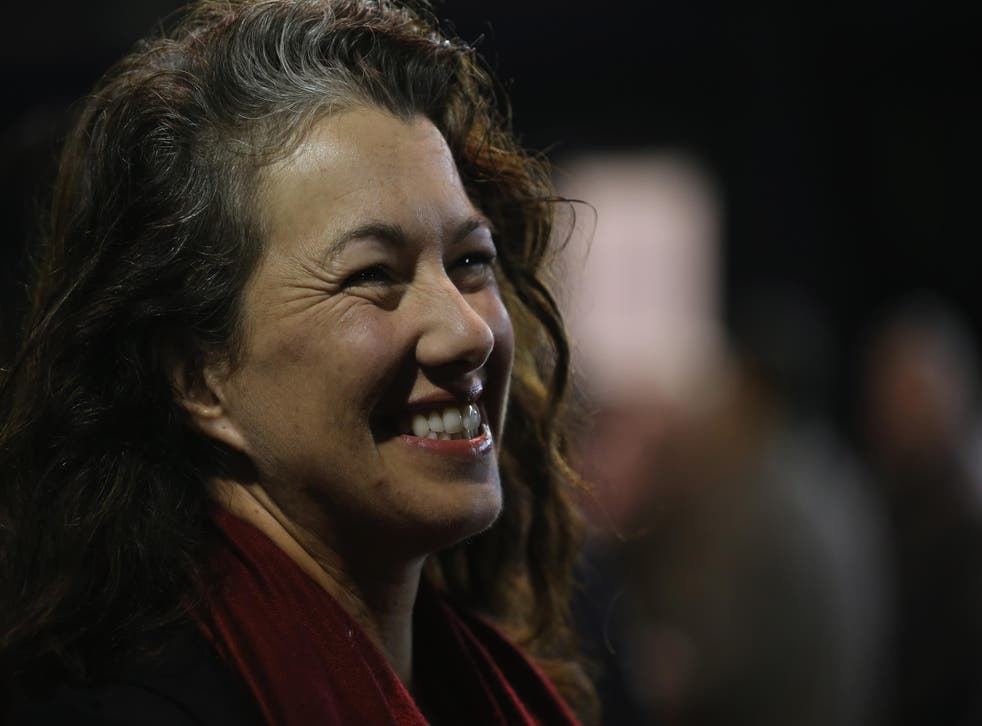 Poor Sarah Champion. No doubt an impeccable socialist (you have to be to get on Jeremy's team), anti-racist and grown up MP able to look after herself, usually. But she neglected to remember the rule that they teach all children – "don't go with strangers".
I cannot really understand why she wanted to be a party to The Sun's "Muslim Problem" campaign. There's a wrangle about The Sun maybe altering her text and they say her office approved changes and we don't know if the changes were correcting typo errors or changing meanings. Yet she should never have gone anywhere near this arm of the Murdoch press, and especially not after Trevor Kavanagh's incendiary column about Fatima Manji, in which an IPSO complaint was upheld against him and the paper.
To say the least she was unwise. Politicians operating at her level in the equalities field need to exercise sound judgement. Demonstrably she did not and it's inevitable she's gone. To use the cruel old Leninist insult she allowed herself to be a "useful idiot" by the wrong people.
Of course she had a point, badly put, about tiny numbers of men of sometimes Pakistani heritage or origin being involved in vile sex gangs, and that the victims have been overwhelmingly white. She ought to have added some context and also taken Islam as a religion specifically out of the debate, which she failed to do. She could have pointed out that most child abuse takes place in families and known "friends", talked about so-called sex tourism and that some of these evil men had backgrounds far from Pakistan. Still she did not.
The real point though is this. Even if you agree that there is this problem with some Pakistani men, what are we supposed to do with this insight? Some say tackle the mosques and madrasahs as if they were training schools for perverts, a ridiculous idea. Some just say it proves immigration of any kind is bad and none of this would have happened if these men's families hadn't arrived here, another absurd idea, as if Britain was a child sex abuse free paradise before 1950. Others still more insidiously just use it as a way of justifying the selective harassment of entire ethnic or religious groups, making all pay for the sins of a few they've never met and they revile.
Sarah Champion on Newcastle sex ring: "The majority of the perpetrators have been British Pakistani"
The equation of people of colour, child sexual abuse, terror, crime and disease is their insidious goal, and every day brings some example small on its own of language and images and comments that build into a subtle campaign of propaganda. It is deeply corrosive but going on right now if we care to look: the website comments sections of the popular press are the parliament of mad violent extremism, not the mosques. Like some other understandably concerned female Labour MPs before her, Champion really should have known better about what she was getting into.
What matters in all this is the victims. In some towns, the fact that these racially characterised crimes were not properly pursued was sometimes down to a misplaced sense of political correctness – but by no means always. After all some of the worst were brought to justice by a public prosecutor of the same background, Nazir Afzal, who cited misogyny as a key factor in the grooming cases. It was a failure of policing, and as we have seen in Newcastle that need not happen.
Saying that there is a problem with some men of Pakistani origin doesn't actually get us anywhere with these crimes, or force a single arrest or rescue a single girl. These gangs of abusers have been caught by the police using the methods they know well and by some brave pioneering work by journalists such as Julie Bindel and Andrew Norfolk, who published his pieces in The Times (a Murdoch paper, true enough). None were caught by paramilitary methods or arrest without charge or raiding mosques. Grooming and child sexual abuse are criminal matters for the police, and not political ones. Communities of Muslim or Pakistani people are not protecting these monsters, and even if they were then that too is a criminal matter. We don't actually need a racially focussed debate about this any more than we need one about shoplifting or corporate corruption, because it misses the point. Sarah Champion ought to have seen that.
Register for free to continue reading
Registration is a free and easy way to support our truly independent journalism
By registering, you will also enjoy limited access to Premium articles, exclusive newsletters, commenting, and virtual events with our leading journalists
Already have an account? sign in
Register for free to continue reading
Registration is a free and easy way to support our truly independent journalism
By registering, you will also enjoy limited access to Premium articles, exclusive newsletters, commenting, and virtual events with our leading journalists
Already have an account? sign in
Join our new commenting forum
Join thought-provoking conversations, follow other Independent readers and see their replies