We may have new rules on misogyny – but little has changed since #MeToo
Harriet Harman wrote prophetically in the wake of the #MeToo movement that women had changed the mood – but they also needed to change policy. By and large, that didn't happen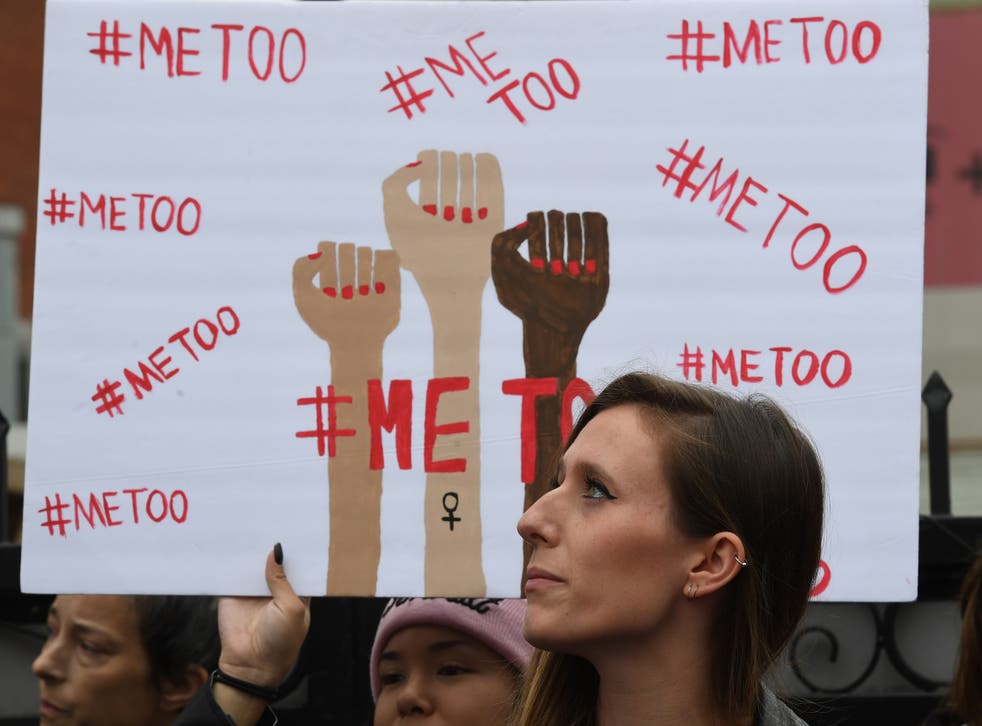 It only took six years. It was back in 2015 that Labour MP Stella Creasy first mooted the idea of sexual harassment being classed as a hate crime, after women got fed up of being aggressively hassled by men on a street in her constituency.
She started a local campaign, which culminated in last night's government announcement that police forces would be obliged to record hate crimes motivated by misogyny. Campaigners like Creasy argue that the only way you can tackle violence against women is to gather data, so you can ascertain the scale of a whole range of misogynistic behaviour.
Creasy is understandably delighted that this change has finally happened, telling me: "In truth, it's been a long hard slog building support and frankly interest in this proposal over the years – with a lot of scepticism from all quarters."
The former home secretary, Amber Rudd, said in 2018 that police have "enough on their hands" – without having to list offences against women as hate crimes. That was two years after Nottinghamshire Police blazed a trail, becoming the first force to adopt the policy.
There's a similar pattern with many of the new laws now being presented to ministers. Labour MPs like Jess Phillips, Harriet Harman, Yvette Cooper – and their Conservative counterparts Maria Miller and Caroline Nokes – have spent years pushing for reform on rape prosecutions, online misogyny and tackling discrimination. In the past, they've struggled to get a hearing from the government. This time, they're determined things will be different.
In truth, the familiarity of some of the provisions being put forward shows just how little has changed since the #MeToo movement in 2017. Then, as now, there was an extraordinary solidarity among women disclosing their own experiences of sexual abuse and harassment, after the Harvey Weinstein story broke.
Read more:
In the aftermath, while men across the world were held to account, and in some instances imprisoned for crimes they thought they'd got away with, the profound cultural change many activists dreamed of remained elusive.
Still two women a week in England and Wales are killed by a current or former partner. And, if the culture had really changed, the government would have heeded calls for action long before the tragedy which prompted the fire and fury of the last week.
Harman, the longest-serving female MP in the Commons, wrote prophetically in the wake of the #MeToo movement that women had changed the mood – but they also needed to change policy. By and large, that didn't happen.
The Domestic Abuse bill – amended to make misogyny a hate crime – was delayed for three years. Until their concession last night, the government had continued to insist change must wait until the outcome of a Law Commission review.
Eight months ago, Yvette Cooper, the Labour chair of the Home Affairs Committee, proposed a register of repeat stalking offenders. At the time, the government said there was no need. Activists are clear, though, that there's been a pressing need for years – and Covid has only worsened the situation.
Calls to domestic abuse helplines have soared. The Trades Union Congress notes that the abuse and harassment of women online has worsened during the pandemic, with research by Rights of Women revealing that harassers have taken advantage of online work platforms and social media.
The TUC's general secretary Frances O'Grady tells me: "#MeToo exposed the scale of sexual harassment that women face every day in the street, online and at work. For years now, unions and women's groups have been calling for policies we know would make a real difference, like placing a duty on employers to prevent harassment and mandatory training. We've had enough of being patronised with platitudes. Ministers need to take action now."
Ministers do now – belatedly – appear to be doing just that. Quite apart from last night's misogyny breakthrough, the home secretary Priti Patel, quizzed on the stalkers' register, said Cooper was "absolutely right", and promised to "look at all measures".
As Creasy says of her successful campaign: "I hope this will stand as an example that change is possible if you're prepared to stick at it!"
But it would be fair to say that "sticking with it" has been a long, and often lonely, march. Harman recalls going on the Reclaim The Night protests in the 1970s – nearly half a century on, there are women marching again.
The difference, now, is some of them are in power, too. The likes of Harman hope they'll not only be able to use that power, but use it wisely.
Cathy Newman presents Channel 4 News, weekdays, at 7pm
Join our new commenting forum
Join thought-provoking conversations, follow other Independent readers and see their replies