Saudi Arabia deserves its appalling international reputation and no amount of PR skill will change that
We should be holding this wretched regime to account – not offering it a patronising pat on the head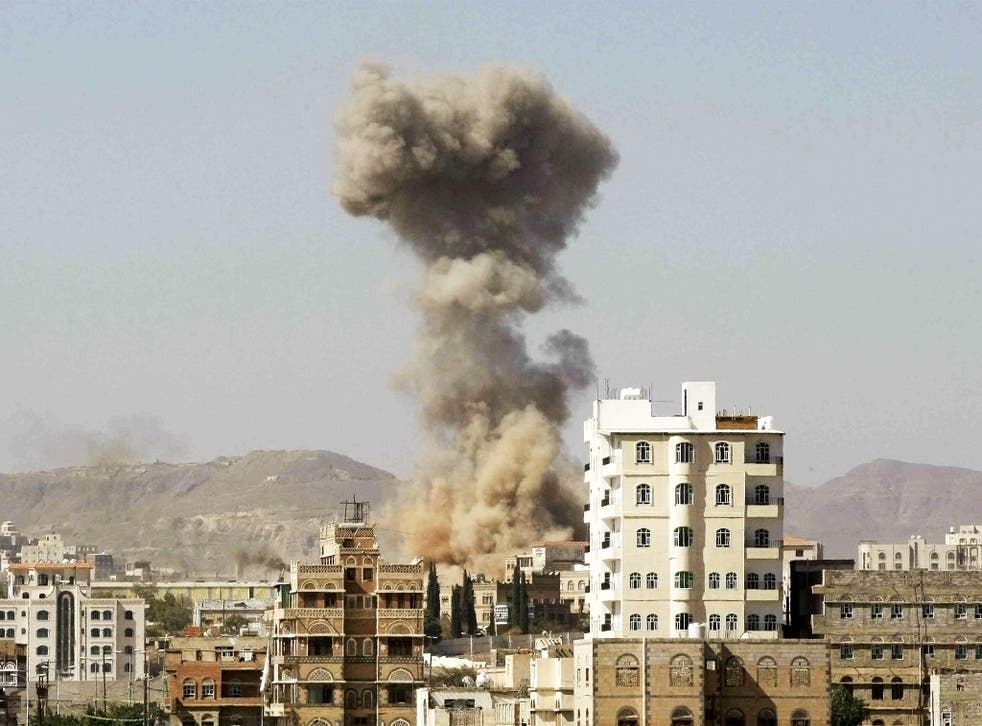 Britain's policy towards Saudi Arabia is a disgrace. It makes a mockery of our claims to have an ethical approach to bilateral relations with other countries, and it betrays a lickspittle way of dealing with autocratic regimes, which should be a source of embarrassment to people of any political persuasion.
In the latest episode of this cringe-making story, which we report exclusively today, Tobias Ellwood, the Foreign Office minister who a few weeks ago expressed the UK's "disappointment" at the Saudis' mass head-chopping of opponents, has now urged Saudi Arabia to do a "better job" of trumpeting its human rights successes. The progress to which he refers includes the right of women to vote in municipal elections and stand as candidates, and the permission granted for women to sit on the – powerless – Shura Council.
Mr Ellwood approaches his hosts as one would a dangerous maniac with a gun who must be flattered and cunningly cajoled into dropping his weapon and surrendering. But while the Saudi regime is indeed increasingly dangerous, rather than disarming it we continue plying it with arms as fast as we can.
Nor are these arms merely sitting in some stockpile against the evil day when Abu Bakr al-Baghdadi and his Isis forces come roaring over the border towards Mecca. They are being actively used in one of the ugliest of the many wars currently disfiguring our planet. This is the war that is raging in Yemen, where the Saudis head a coalition which has reduced that beautiful country – once upon a time known as Arabia Felix, "Happy Arabia" – to desolation and despair.
It is a war in which Britain is deeply complicit, as a result of which we are able to say nothing critical about it. Instead, we heap patronising and undeserved praise on this brutal regime for its "progress".
Everyone knows why Britain is so cosy with the Saudis: we buy their oil and sell them our arms. Added to that, since the ill-fated Arab Spring – however repellent their regime may be – they are the devil we know. It is better to have them in charge of Islam's holiest shrines, whatever architectural and archaeological vandalism they may wreak in the process, than letting Mecca and Medina slip into even more fanatical hands. If we have learnt anything from the misbegotten wars of the past 13 years, that is a lesson worth remembering.
But that is not the same as giving the Saudis a free pass, which is clearly Mr Ellwood's and the Foreign Office's settled intention.
Saudi Arabia is the most explosive element in the increasingly ferocious sectarian war between Sunni and Shia Islam, in which Yemen is just one bloody theatre. With the return of Shia Iran to the international community, that war risks becoming far more vicious, and the willingness of the Saudis to use violent jihadis as their proxy shock troops is likely to become unrestrained. The execution of Iran's Sheikh Nimr al-Nimr on 2 January was a provocative statement of intent.
The Saudis do not deserve our patronising pat on the head. Instead we should be holding this wretched regime – however important its continued existence – to account, denouncing its profligate use of capital and corporal punishment, freezing arms sales at least until it halts the destruction of Yemen, demanding the release of the blogger Raif Badawi and his lawyer. These would be the actions of a responsible friend of the country – not the obsequious kowtowing which has become our accustomed posture.
Register for free to continue reading
Registration is a free and easy way to support our truly independent journalism
By registering, you will also enjoy limited access to Premium articles, exclusive newsletters, commenting, and virtual events with our leading journalists
Already have an account? sign in
Join our new commenting forum
Join thought-provoking conversations, follow other Independent readers and see their replies