Saudi Arabia lifting the driving ban is little more than a glitzy distraction from its continued geopolitical problems
King Salman signs the decree; but the world knows that the Crown Prince is behind all this, just as he was behind the ambitious new economic plan to move away from the world's oil 'greed', which has even now been watered down by Saudi officials, its ambitions extended in time or abandoned altogether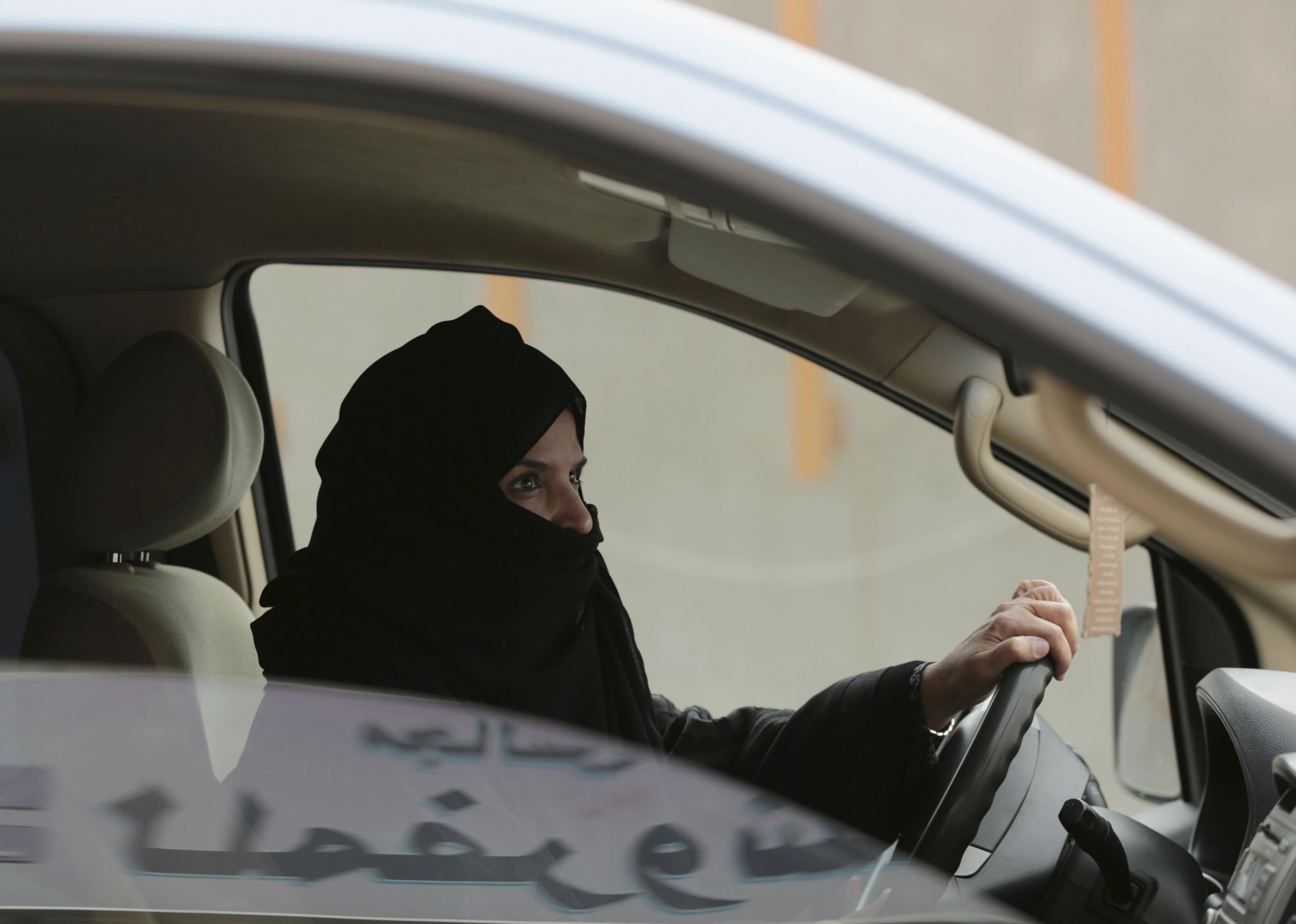 Crown Prince Mohammed bin Salman is a media-savvy man, and he has just pressed the button he knew would make headlines: Saudi women will be able to drive for the first time in the history of the kingdom. And the act begat the headlines and the headlines begat a tweet from the President of the United States who himself begat a $110bn arms contract with the Saudis three months ago. And so it came to pass. For 24 hours, the world was told about the lifting of the driving ban rather than the chopping-off of heads, the arrest of human rights activists and the horrific war in Yemen.
And even then, it transpires, it will be next summer before Saudi women can start driving their sports cars around Riyadh or taking their children to school – for one of the prominent campaigners has claimed that she for one will buy a Mustang. First of all, a "commission" has to enquire into the lifting of the ban. But will it have the right to place restrictions on the new law? An age limit, perhaps? Married women only? For when a Saudi cleric said a week ago that women should not drive because they have "a quarter the brainpower of men", there will surely be some limit to this new freedom.
There's no doubt that Saudi Arabia needs some good news. Its fury at Shiite Iran – where women have been driving for decades – has turned out to be just another Sunni-Shia hate campaign. Its attempt to isolate Qatar is failing. Its war in Yemen (10,000 dead; 40,000 wounded) is viewed with increasing distaste by the Saudis, let alone by the Yemenis themselves whose country's destruction has led to a cholera epidemic and whose destitution means that more than half the population live in poverty; and who cannot dream of feeding their children, let alone buying a Mustang. Many Saudis have Yemeni origins – remember the bin Ladens? – and the country's Shiite minority are against the bombing of their fellow Shiite Houthis in Yemen.
But since the West adopted the women of Saudi Arabia's cause in their desire to drive, the lifting of the ban must be regarded as a giant publicity step forward in human rights, for women's equality in the Islamic world, and for Saudi Arabia's "progress" in the Gulf – albeit that every other Arab country in the region has allowed women to drive cars for years.
LSE Saudi Arabia academic: Lifting ban on women driving is being used to deflect bad news
King Salman, of course, signs the decree; but the world knows that the Crown Prince is behind all this, just as he was behind the ambitious new economic plan to move away from the world's oil "greed", which has even now been watered down by Saudi officials, its ambitions extended in time or abandoned altogether. Many oil analysts fear that Saudi oil reserves are not as large as the kingdom says; that Iran's oil reserves may be underestimated; that even Syria's may be higher than believed, especially if the Mediterranean coast is tapped.
In law, too, women in Saudi Arabia are still subject to the rule of their menfolk. Lifting a driving ban will not damage a patriarchal society whose very Sunni faith is dominated by the puritan teachings of Abdul Wahab, the 18th-century aesthete who formed an alliance with the House of Saud.
May denies suppressing report into Saudi Arabia's funding of extremism to protect arms deals
Like all immensely wealthy states, Saudi Arabia could be capable of enormous good in the world. But Yemeni wars, feuds with Iran, medieval laws and an orgy of Islamic school-building – let alone an orgy of American arms-buying – are no way to achieve this. If the Crown Prince had spent more time reflecting on the development of the rest of his Arab neighbours, on humanist education and justice for the people of the region (Palestinians, Kurds, Iraqis, yes, and Syrians too), then he might reflect what Saudi Arabia is entitled to do in the Middle East to establish its place in history.
A new museum dedicated to Abdul Wahab has opened in Riyadh. Women are no doubt welcome. But they may not choose to drive into the museum car park on their own. Besides, they have to wait until next summer – and it took only three months to dilute the Crown Prince's economic plan this year.