We have the lowest teenage literacy rates in the OECD – and the Government wants us to shut down more school libraries
Despite the fact that our children are lagging behind internationally, school library services still face disproportionate cuts, which have resulted in the loss of an estimated 30 per cent of the school librarian workforce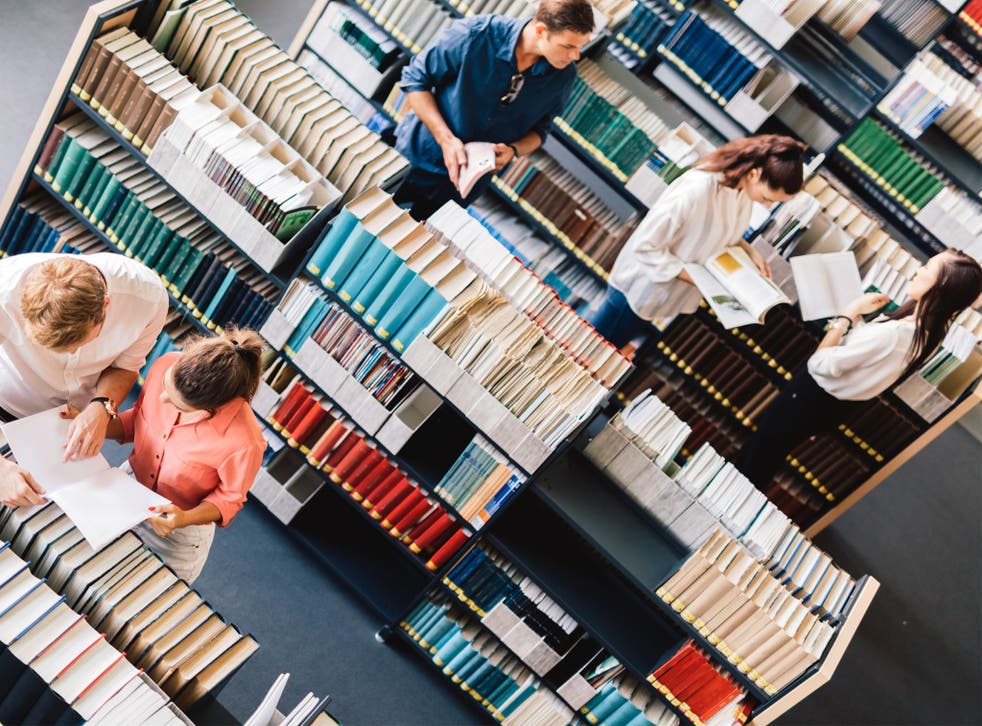 When my debut novel Secrets of the Henna Girl was published a few years ago, I made it my full-time job to visit as many schools as I could to talk to pupils about two things. The presentation opened with the journey to getting published (which included years of rejection letters) and the life lesson to never give up on the childhood dream. The second part focused on my women's rights activism which inspired me to finally write the young adult book that did get a publishing deal with Puffin Books.
I began by cold calling school librarians. It was a number-crunching exercise and there were no shortcuts. On average I made up to 50 calls per day which led to about five bookings. I slowly built up a client list of dedicated librarians who worked hard to provide an in-house service which contributed to the development of their pupils.
The most surprising discovery during these cold calls was the fact that not all schools had libraries. Receptionists would sadly inform me that they'd previously had a librarian but there was no one to do the job now. Really? How could it be possible? Who had ever heard of a school without a library? The answer had been simple. Cuts. And more cuts.
UK news in pictures

Show all 50
I found this appalling. I spent most of my childhood in the school library, and the public library at weekends and holidays. It was where I felt safest. It was the place that allowed me to explore a world outside my working-class bubble of the school, the local high street and the council estate I grew up on. It was where my self-confidence developed as I felt no pressure to compete or feel judged, something that many teenagers' confess to on their entry forms for the Pupil Library Assistant of the Year Award, for which I am a judge.
England currently ranks 23rd out of 23 OECD nations for teenage literacy. We are the only OECD (Organisation for Economic Cooperation and Development) nation where the literacy of 16-24 year olds is below that of people aged 55 and over. Despite this, school library services face disproportionate cuts, resulting in the loss of an estimated 30 per cent of the school librarian workforce, according to CILIP, the Library and Information Association
This has prompted Dawn Finch, past president of CILIP, to write to the Education Secretary Justine Greening calling on her to intervene to halt the shocking decline in available library services. The letter has been supported by 150 authors including Philip Pullman, Malorie Blackman, Cressida Cowell and Chris Riddell. The signatories ask Greening to make an "urgent intervention" to stop the drop in school libraries and in qualified school librarians.
Dawn Finch said: "For far too long we have fail[ed] to see the connection between the lack of investment in school library provision and falling literacy levels. There is a huge body of evidence that shows that a well-stocked school library staffed by a skilled and knowledgeable professional has a direct and positive impact on a child's education, as well as their emotional and mental wellbeing. It seems absurd to me that this is not a statutory requirement in our schools. If we can oversee their physical fitness with significant national investment in sports and healthy eating, then we should add to that with an investment in their mental and educational health too – and that requires a library in every school."
International Literacy Day: Child proud of mum who learned to read
The letter adds that if a child cannot read well by the age of 11, the negative impacts on their attainment last for the rest of their lives.
Not every child is encouraged to read at home. Not every parent can afford books for their children. My parents absolutely could not have purchased the books I devoured every week as a child. My school (and public) librarians helped to open up new worlds through books that raised my own aspirations. They all contributed to the seeds of ambition that wanted my young self to escape the council estate which was my home.
Why are we denying the same aspiration to school pupils now? And why are we OK to be at the bottom of the OECD ranking for teenage literacy?
Seeing as we are constantly being warned by the business community that Brexit will cause foreign bright minds to leave the UK, shouldn't we be investing in our own population now?
Register for free to continue reading
Registration is a free and easy way to support our truly independent journalism
By registering, you will also enjoy limited access to Premium articles, exclusive newsletters, commenting, and virtual events with our leading journalists
Already have an account? sign in
Join our new commenting forum
Join thought-provoking conversations, follow other Independent readers and see their replies