This is why we need to stop sending our children on fancy school trips
Honestly, what's going on? When I was at school back in the Seventies, we went to Fleetwood Docks and took our own sandwiches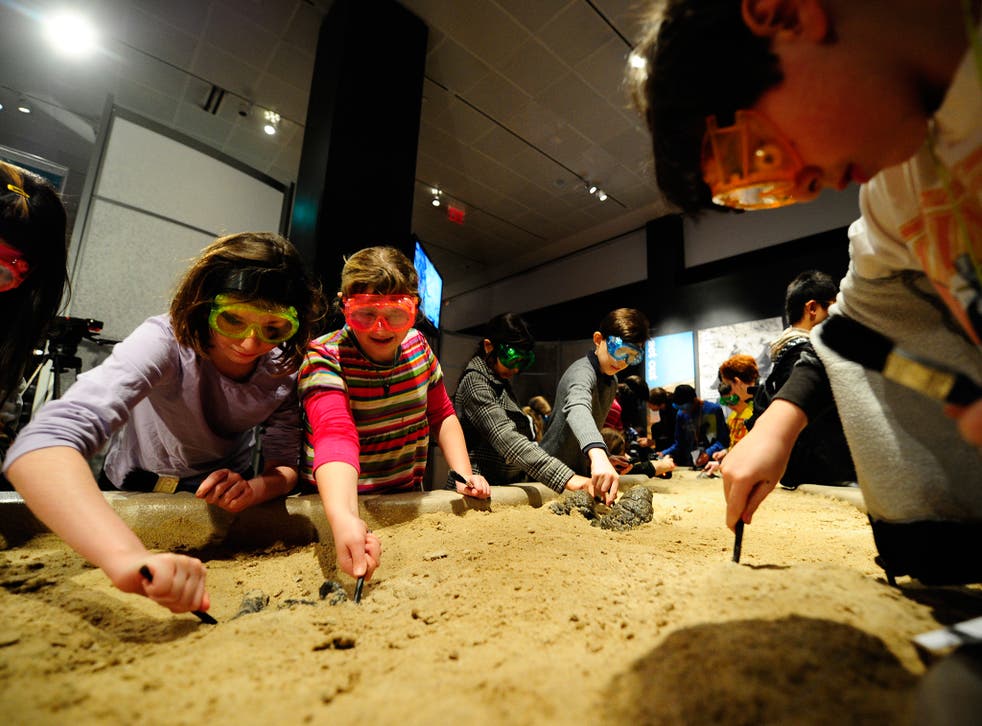 I was rehearsing in Clapham again this week. If you don't know the place, it's leafy and well heeled with a Waitrose and what seems like dozens of private prep schools dotted around the common.
Posh schools normally have uniforms that stand out a bit. I'm not knocking them – my own daughter went to a primary school where they wore conker-coloured corduroy knickerbockers. Hell, even my own grammar sported a bowler hat. So let's just say Clapham is awash with caps and kilts and piped blazers in various shades of red and green, burgundy and grey and a rather dashing purple.
I like watching small children – they are riddled with body language. I like watching them in crocodile formation being forced to hold the hand of someone they really loathe. Clapham is full of resentful crocodiles watched over by attractive, recently graduated young female teachers, trying to keep the hysteria out of their voices: "No Archie, you do like Jemima."
Anyway, the other day I spied a large group of kindergarten aged kids being herded two by two into a branch of Starbucks. It was just before 10am and I couldn't fathom what they were doing in there. Is a midmorning babycino break on the curriculum now?
UK news in pictures

Show all 50
There must have been 15 of them, so who was footing the bill? If I hadn't been watching through the window, while I was meant to be remembering my lines, I'd have marched up to the teacher and asked for an explanation. Because I'm not sure I approve of four-year-olds nipping out for coffee. I'm not sure I approve of a lot of "out of school" school activities and I don't think I'm alone. Earlier this week a writer friend tweeted her despair at her son's school sending out invitations offering the chance of a school trip to Hollywood. Apparently this jaunt will include visits to film lots, drama classes and a private screening at Disney.
Honestly, what's going on? When I was at school back in the Seventies, we went to Fleetwood Docks and took our own sandwiches.
In my day, school trips rarely ventured further than a couple of hours on a stinking coach, journeys which began with the obligatory fight for the back seat to get as far away from the teachers as possible.
Once, when I was about 14, we visited Ironbridge aka the home of the Industrial Revolution, and when the driver stopped at a pub to use the toilet some of us begged to get off the bus for a bit of fresh air. Fresh air, my foot – we had spied a crate of lager stacked up in the car park and by the time the driver had Jimmy riddled we'd nicked the lot. We spent the rest of the journey exposing our breasts to long distance lorry drivers, but that's girls schools for you.
Academic achievement does not differ between children attending selective and non-selective schools, study finds
I also remember a trip to "that there" London, to Wembley to see one of our school mistresses play hockey for England, possibly the last live sporting event I ever saw. I spent the entire match trying to work out how to get from the stadium to Oxford Street. I thought I might roll my school skirt up really short and hitch.
The West End was something I finally cracked aged 18, when another school trip to the capital was organised for the sixth form. This was ostensibly to visit art galleries and considering we were all officially "adults" we were trusted to see ourselves around town. All I can recall is buying a skirt from Topshop with my birthday money.
I loved Topshop, and although these days I spend most weekends in galleries and am regularly moved to tears by art, my first descent down Topshop's escalator is still one of my most treasured memories.
So I'm not saying school trips are wasted on the young – I approve hugely of theatre and gallery trips. I love seeing kids in museums, even if it's obvious most of them are just itching to get into the gift shop so they can buy a novelty rubber. It's just that I think some school trips are a waste of parents' money.
Top of my list of ridiculous trips in the name of education include those to ski resorts. Children don't need to learn how to ski – it's neither vital nor particularly useful, unlike swimming. Swimming can save your life and all schools should offer classes in the local baths where bloodstained plasters bob about in the shallow end and there is always one boy being forced to swim in his pants, for these are the rules of school swimming lessons.
Anything more exotic is just showing off. Expensive trips that involve air fares are offensive and divisive, because the fact some children can't afford to go on a class outing is horrific.
Anyway, in my opinion, the most important thing that any child should learn on a school trip is not to eat your packed lunch before 11am.
Register for free to continue reading
Registration is a free and easy way to support our truly independent journalism
By registering, you will also enjoy limited access to Premium articles, exclusive newsletters, commenting, and virtual events with our leading journalists
Already have an account? sign in
Register for free to continue reading
Registration is a free and easy way to support our truly independent journalism
By registering, you will also enjoy limited access to Premium articles, exclusive newsletters, commenting, and virtual events with our leading journalists
Already have an account? sign in
Join our new commenting forum
Join thought-provoking conversations, follow other Independent readers and see their replies