Scrapping the criminal courts charge is not enough - Michael Gove must undo the damage it has wrought
What will happen to the innocent people who may already have pleaded guilty?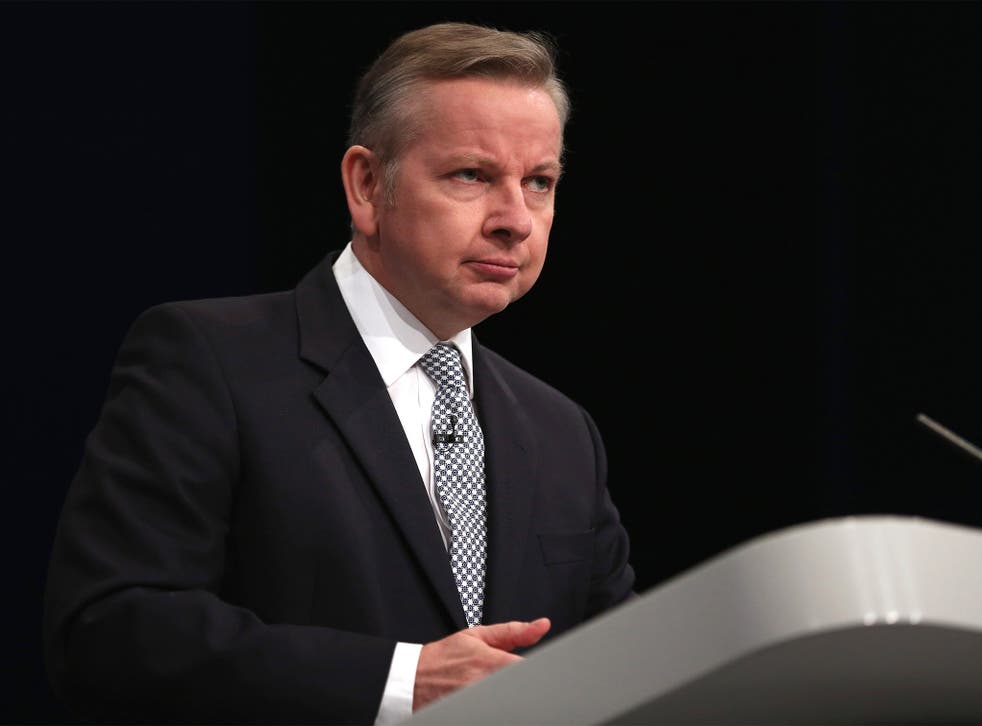 This morning Michael Gove announced yet another U-turn on a legal policy. It is welcome news that the unfair criminal courts charge is to be scrapped. This is a major victory for those who protested against the miscarriage of justice that followed the implementation of this charge - but the fight is still not over.
Conceived by Gove's predecessor Chris Grayling, the criminal courts charge took effect from April this year and forced anyone convicted in a criminal court to pay anything ranging from £150 to £1,200 towards the cost of their legal fees. The size of the charge varied depending on whether one's case was heard at a magistrates court or a crown court and – crucially – whether time and money was saved by pleading guilty at the outset.
A range of legal experts and parliamentarians of all political colours – from learned judges, to the Howard League for Penal Reform, to the respected Conservative chair of the Justice Select Committee – criticised the charge in unison. Informed by experience of how this charge has worked in practice, they have rightly raised concerns. Because the charge is lower if you plead guilty, vulnerable innocent people have been given a perverse incentive to do so. This is an injustice to every British citizen. We all deserve the right to face a trial under the same conditions, access to justice cannot depend on how much one has in their bank account.
As much as I welcome Gove's commitments, I fear that the Justice Secretary will find it difficult to repair the damage already done by its brief introduction. I still have four outstanding questions.
First, will those who have already paid towards the charge be given the money back, and given no obligation to pay further? I have heard nothing from the Justice Secretary about this.
Second, I will be pressing for the Justice Secretary to confirm that all outstanding debts will be waived. Had it been fully implemented, the charge would have built up an additional £200m in outstanding debt to criminals, and under certain circumstances it is a criminal offence not to pay the charge. The Government's own calculations factored in an additional £5m spending for prison places from it. I hope these debts will be cleared.
Third, what about those who have already built up additional debts trying to repay the charge? Many may have been forced to borrow money at high interest from payday lenders and others. No account has been given to the plight of these people.
The Big Question: Do juryless trials risk obscuring the transparency of justice?

Show all 1
And finally, what about those innocent people who may already have pleaded guilty because of the charge? We need an inquiry to identify these individuals.
Only when these commitments are made will I consider the fight over. Until then, I will still press the Government on what remains an ill thought-out and callous policy, and I know that the many respected justices and campaigners who have fought so hard against this reform will do the same.
Tulip Siddiq is the Labour MP for Hampstead and Kilburn. She is also a member of the Women and Equalities Select Committee
Register for free to continue reading
Registration is a free and easy way to support our truly independent journalism
By registering, you will also enjoy limited access to Premium articles, exclusive newsletters, commenting, and virtual events with our leading journalists
Already have an account? sign in
Register for free to continue reading
Registration is a free and easy way to support our truly independent journalism
By registering, you will also enjoy limited access to Premium articles, exclusive newsletters, commenting, and virtual events with our leading journalists
Already have an account? sign in
Join our new commenting forum
Join thought-provoking conversations, follow other Independent readers and see their replies