I spent my weekend testing drugs at a festival – and I provided a service everyone should have access to
In small corner of a field, we demonstrated something fundamental: if you treat people who want to use drugs with respect, they will respond to the advice given to them sensibly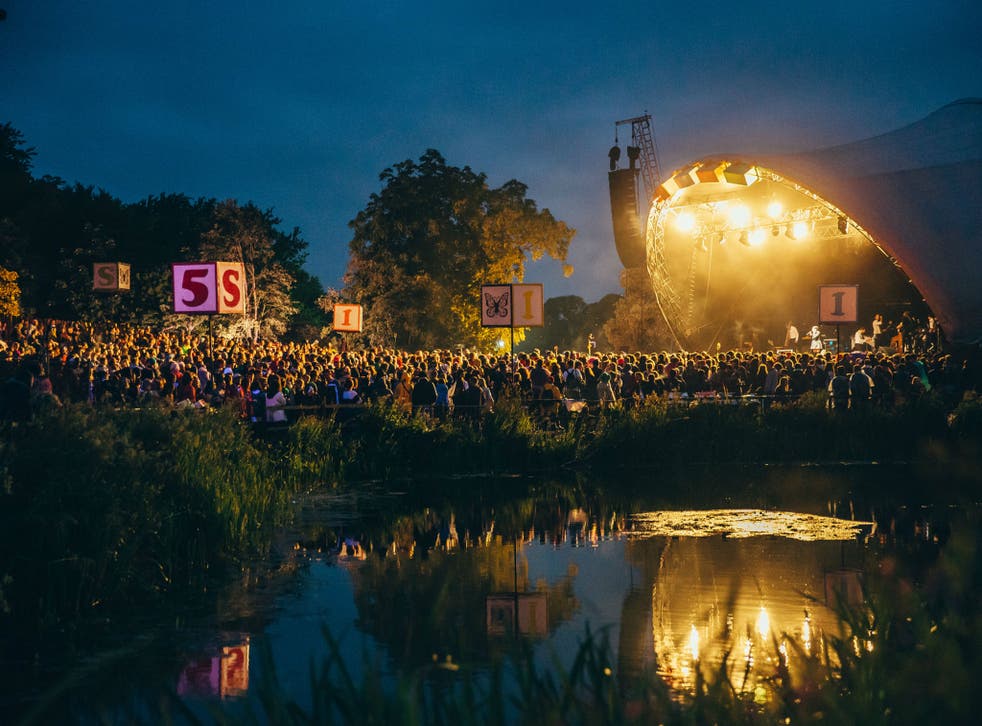 "This Is A Serious Party." That's the motto of hedonistic Cambridgeshire festival Secret Garden Party. It's also one that it can lay claim to like no other, after playing host to a remarkable first this weekend. For while plenty of festivals are comfortable providing the fun, they are coy about one of the most serious aspects of festival culture – drugs.
Secret Garden Party has grasped the nettle by hosting a "front of house" drug testing service for festival goers – legally and confidentially – together with information to help keep drug users from harm. While fronting four days of glittery mayhem, the level-headed pragmatism of the festival organisers choosing to provide this service meant more revellers were informed about responsible drug use, and a significant number of potentially dangerous samples were handed over and disposed of. The knock-on effect was a significant reduction the workload of the festival's medics, welfare team and duty police officers. A serious party indeed.
I was lucky enough to be part of The Loop team, a group of analytical chemists and experienced drug workers, that provided the pioneering service this weekend.
A trained chemist myself, I was based in our festival lab – a haven of academic geekery just metres away from the pounding drum and base of the nearest stage. It was here, using infrared spectroscopy, reagent testing and quantitative chemical analysis, that we safely identified the contents of the powders and pills being handed over for testing.
World's 10 deadliest street drugs

Show all 10
The range of substances coming to the lab was astonishing and would give anyone who takes recreational drugs pause for thought. We saw everything from super high strength ecstasy through to bags of "cocaine" that actually turned out to be a rather unpleasant antimalarial drug.
Importantly, samples given to us for testing were not returned to festival-goers – although they were allowed to keep any drugs not handed over to us, and given the option to dispose of them if they wished.
Every bit as important as the testing, however, was the information provided to those using the service by our team of drug workers. Together with the results of the drug tests, advice on the specific risks of the identified drugs were provided, as well as an opportunity for people ask any questions, or discuss any concerns, they may have with their drug use.
We were also buoyed by the overwhelming support of the festival-goers themselves, after assuring them we weren't just police officers running an elaborate sting operation. "Long overdue" and "revolutionary" were words we heard repeatedly from those coming into the tent. Seeing participants choose to give up hazardous or mis-sold drugs was particularly heartening.
Providing front of house drug testing at festivals and other events has been a long-held dream of many who work in drug policy and harm reduction. Other festivals should have confidence to adopt the service after having seen the runaway success of this first trial.
Largest drugs bust in Colombia
But, as is the case with so many aspects of UK drug policy, we are running behind the pack. While the service is pioneering over here, similar schemes have been in operation for years in Austria, Switzerland and The Netherlands. And the evidence of their success is overwhelming. Improvements to people's drug-using habits and the quality of drugs in circulation have been found in areas where such services are common.
What has been demonstrated in a small corner of a field this weekend is something more fundamental: treat people who want to use drugs with respect, and they will respond to the advice given to them sensibly.
If such enlightened thinking were applied more widely to UK drug policy, the returns in reduced drug deaths and hospitalisations would be vast. That really would be cause for a serious party.
Register for free to continue reading
Registration is a free and easy way to support our truly independent journalism
By registering, you will also enjoy limited access to Premium articles, exclusive newsletters, commenting, and virtual events with our leading journalists
Already have an account? sign in
Register for free to continue reading
Registration is a free and easy way to support our truly independent journalism
By registering, you will also enjoy limited access to Premium articles, exclusive newsletters, commenting, and virtual events with our leading journalists
Already have an account? sign in
Join our new commenting forum
Join thought-provoking conversations, follow other Independent readers and see their replies