Serious corruption has happened in our justice system - and the penalties could stand to be harsher
Bribery strikes at the heart of UK justice. It is pernicious; the slightest hint that is acceptable and it will only grow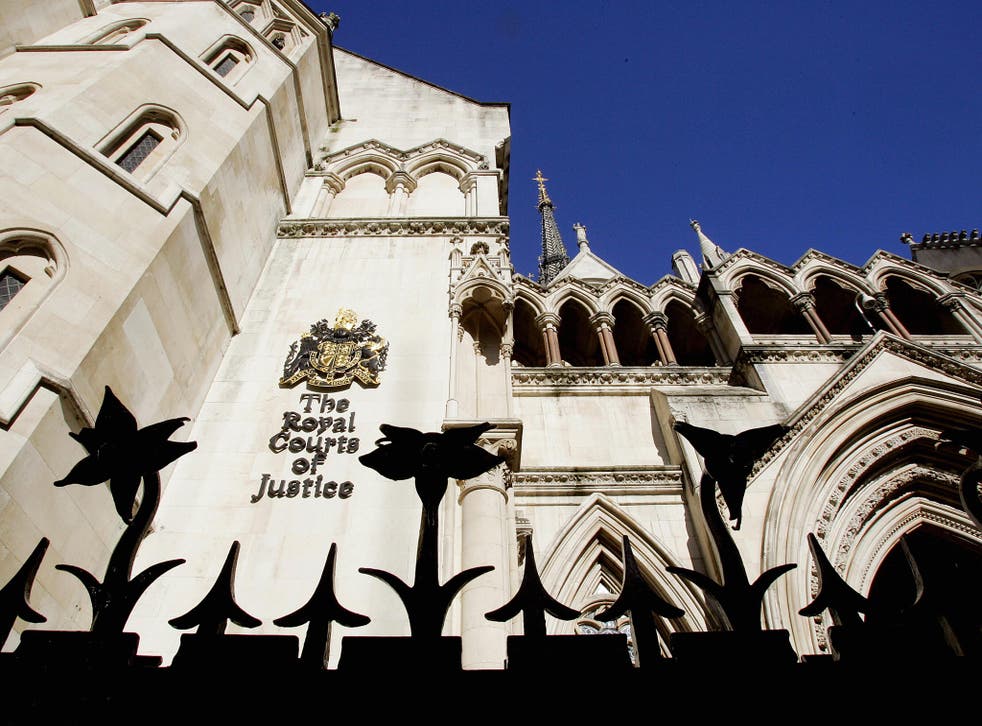 Pacing the bleak corridors of Southwark Crown Court one day, waiting for a trial to resume, I came across an extraordinary sight. At the end of a corridor were as many as 100 people, chatting, bickering, jostling for space. The vast majority were Asians, and most were men in their twenties. I asked one of them what was going on. Driving, he said. It's about driving. When I asked why there were so many, he asked in return: Have you heard of Munir Patel?
This was nearly two years ago. Yesterday, in Court 10 in that same building, the final chapter of this case was written, when the last three individuals were sentenced. In all, 30 people have been tried and 23 convicted as a result of a four-year Metropolitan Police investigation.
It all began when Munir Patel, a young-ish clerk working at Redbridge Magistrates' Court in east London, was caught by The Sun newspaper in a good old-fashioned "sting" – no illegal phone hacks, pure public interest. Patel subsequently became the first person in England to be prosecuted under the then new Bribery Act. He pleaded guilty. That was in 2011.
What might have looked like the end of the case, however, was another beginning, for it takes two to make a corrupt deal. And if Patel was taking the money – to the tune, so his trial heard, of at least £100,000 – others had to be giving it. All the subsequent cases, including the hearing I had chanced upon, concerned those accused of giving bribes or of acting as intermediaries, sometimes both.
Patel had been using his position as front-desk clerk and his knowledge of the system to make people's driving penalties – points, fines, disqualifications – "disappear". He used various methods to get cases consigned to something called an "unscheduled" list, which was supposed to be reviewed periodically, but actually wasn't. The result was that these cases vanished into a black hole, and the errant drivers – uninsured speed merchants among them – were able to remain on the road with clean licences.
That should be worrying enough in itself. But the sum of what emerged, and the ramifications, should be highly disturbing to anyone concerned about integrity in public life and social cohesion.
In Patel's first year as the court's front-office clerk, the number of cases on the unscheduled list rose from 84 to more than 2,000. Yet no one twigged that anything was amiss. That increase strongly suggests, however, that the 30 brought to trial, and the 23 convictions – which include Patel's – are the tiniest tip of a very large iceberg.
Another – perhaps still more disturbing – aspect is the cultural specificity. With few exceptions, all those implicated were young Asian men – second or first-generation Britons. Indeed, Patel was heard to say that he provided the service only to "Asian bruvs". Was this because, as he sometimes said in his sale pitch, because he felt they were treated more harshly by the courts, or because they regarded bribery as "normal"?
Some had had a reasonable education; many mumbled their way through their testimony in barely comprehensible English. The last to be sentenced had lived in the UK for more than 10 years, but still required an interpreter (from Urdu). A recurrent theme, cited in mitigation, was family tension, over lifestyles or girlfriends deemed unsuitable. Another was a pervasive disregard for the law.
While some defendants recognised they had done wrong, many others did not. A few even said they thought, when offered an apparent solution to their problems for cash, that this was the way things were done here – and sometimes, I have to say, I believed them. This might very well be the way "things were done" in their milieu – even though they were living in the UK. .
It is some consolation that Patel's bribe-seeking seems to have been an isolated instance in the English court system. But the contaminating effect of even one corrupt official is laid bare here – and the difficulty of rooting such practices out once they have gained a hold. These cases were hugely complicated to prosecute: without a money trail –and the bribe-givers rarely left one – juries were hard to convince.
My final misgiving concerns our legal system. Patel pleaded guilty to bribery. The other 22, whose offences preceded the Bribery Act, were sentenced for perverting the course of justice. This is crime, Judge Lorain-Smith repeated at each sentencing, which "strikes at the very heart of the criminal justice system". As such, quite rightly, it carries an almost automatic prison sentence.
So what were the actual penalties? Munir Patel – an officer at a London magistrates' court – had his six-year sentence reduced to four on appeal. Most of the others received sentences of less than a year. One, found guilty on six counts, received nine months on each, to run concurrently. I intend no criticism of the judge here; he explained his tariff; these sentences are par for the course, and no one wants to clog up the prison system with non-violent offenders.
But I find it hard to reconcile such sentences with a crime that – and I absolutely agree with the judge – "strikes at the very heart" of our justice system. Look around the world. Bribery, in any system, is pernicious; the slightest hint that it is acceptable, and it will only grow.
What message is being sent to these young Asians and their friends, who were at times laughing and joking in the public gallery, if it works out cheaper to pay a corrupt court official from your own culture than to pay your speeding ticket, your car insurance, or – as a couple of defendants quoted – a solicitor to represent you in court? How does this advance either the cause of justice or social cohesion? The tariff, so-called, for corruption might benefit from another look.
Register for free to continue reading
Registration is a free and easy way to support our truly independent journalism
By registering, you will also enjoy limited access to Premium articles, exclusive newsletters, commenting, and virtual events with our leading journalists
Already have an account? sign in
Join our new commenting forum
Join thought-provoking conversations, follow other Independent readers and see their replies