The Independent's journalism is supported by our readers. When you purchase through links on our site, we may earn commission.
In defense of humans dating robots
Some people I spoke with as part of my ongoing research have been in relationships with their dolls for years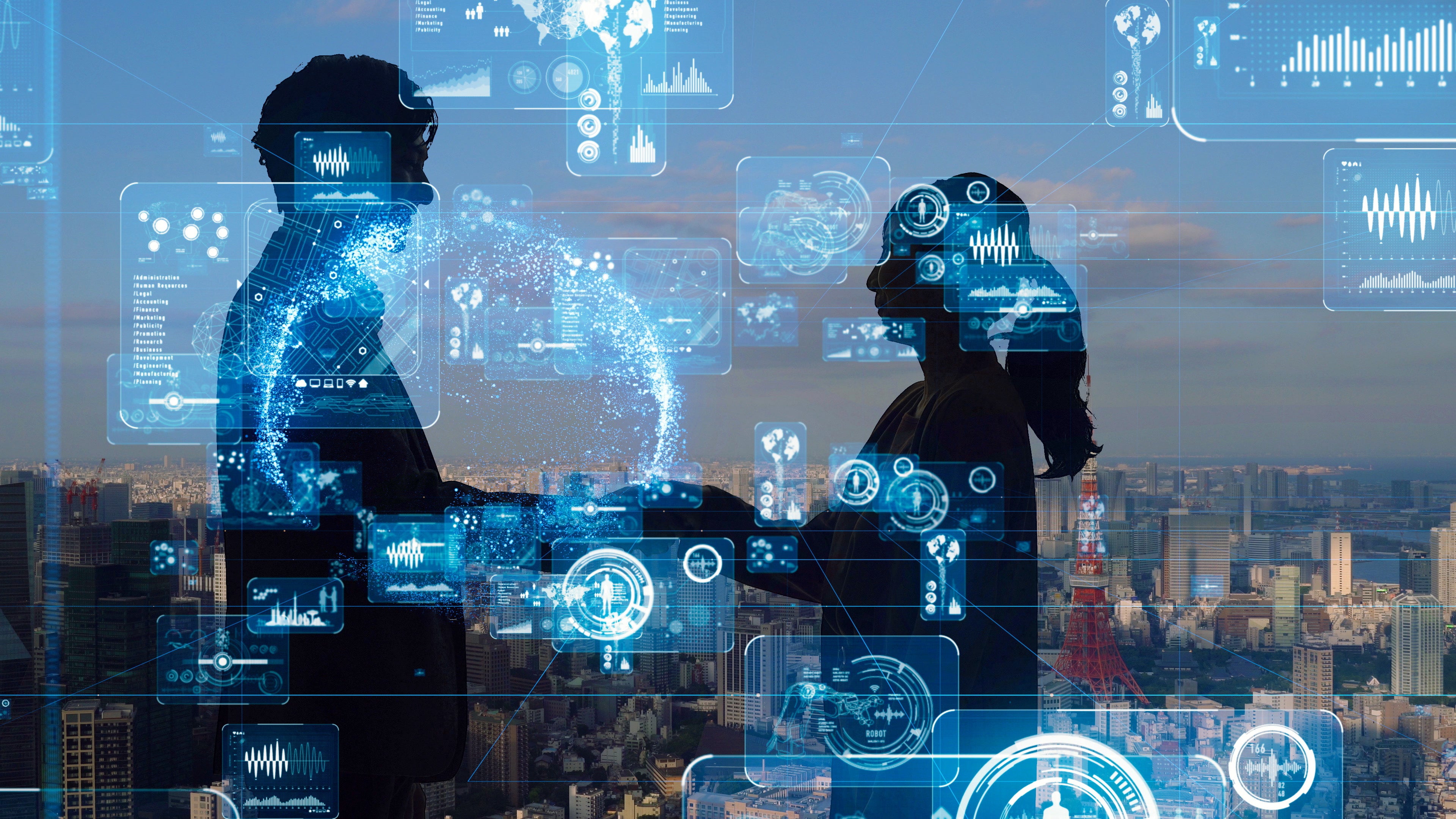 Between letters, op-eds, news stories, and all kinds of online buzz, we are overwhelmed with stories about AI right now. In fact, an infamous letter signed by tech giants from Elon Musk to Mike Wozniak recently called for a six-month moratorium on all AI-related research – out of fear around long-term effects of artificial intelligence on humans as a species. I believe this is misplaced, but so too is the hype that celebrates every step in AI technologies as the next new breakthrough.
It's true, AI has transformed a lot of the ways we live, laugh and love lately, from advanced image-generators fooling people to text-generators making us question the ways we "do" education. Algorithms have changed the ways we meet people through recommender-based online dating sites, and both romance and sex with AI-equipped technologies themselves could also go mainstream soon. Chatbots and companion robots are only some of the ways in which machines are becoming our relational partners.
However, between the hype and the fear-mongering, the reality is that we still don't know how AI companions impact us. If human-machine relationships are on the cusp of entering the mainstream, what should we think about them?
The companion that is always available
Reports show that more than half of US adults are considered lonely (58 percent). And if you think this is high because of the pandemic, you are off: pre-pandemic data from 2019 show that 61 percent of adults experienced loneliness.
Considering this loneliness epidemic, AI companions seem like a promising way to have connections with something (or someone).
And while some artificial companions are designed to be conversational, others are designed to allow for different types of relationships. Relationships involving sex, love, and romance.
Might technology help us feel less alone? With the promise of always being there for you and never being too tired to talk dirty late at night, they might seem the perfect fix to our lonely world.
A future where everyone dates machines? Mostly unlikely
Technology has dramatically changed the way we date. Online dating is now a primary way of meeting new people, and virtual reality dating may soon change those experiences even more. In fact, in the Relationships and Technology Lab at Arizona State University, Dr Liesel Sharabi, myself, and a team of others study different types of technologies and how they impact our relationships.
For example, some of my work focuses on how humans form relationships with companion dolls and robots. Otherwise known as sex or love robots, a growing part of the population is interested in these technologies, especially because they want to form relationships with these artificial companions.
For some, these companion bots serve only one purpose: sexual gratification. For others, however, they serve additional roles in their daily lives, being full relational partners. Some of the folks I spoke with as part of my ongoing research have been in relationships with their dolls for years. It's mostly about care, having someone to talk to and someone who responds (if equipped or supplemented by conversational AI tech), and sharing a life with another.
It's also clear that those human-machine relationships are not for everyone – and they don't need to be. Just as some still frown upon the idea of meeting someone on a dating site, many look down at companion dolls and bots as "weird" sexual fantasies of social outcasts. Although we don't know too much about robot owners, we do know that they are not that different from non-owners across many psychological characteristics.
Let's bring it back to reality
There are many open questions about the ways in which romantic and sexual AI tech might impact us – especially because those relational partners are owned by private companies. But the fact of the matter is that we don't know enough about the effects from a research perspective yet.
However, this does not mean that we should hop on one of the most recent bandwagons that either proclaim the demise of humanity and the erosion of relationships as we know it, or preach a techno-futurist utopia where everyone will have their perfect AI partner.
Artificial companions bring happiness and relational fulfillment to many of the people I have been talking with. Worrying about a hypothetical long-term future is clearly misplaced when there are many existing problems in the context of AI, for example worker exploitation during AI training processes and climate impact of massive data centers. There are also solutions underway, like the AI Risk Management Framework drafted by the National Institute of Standards and Technology.
Let's drop both the hype AND the fear and see AI companions for what they really are: technologies that transform our relational lives in one way or another. Let's focus on understanding how exactly they actually transform our lives before we turn to speculation or fears. Let's hear the voices of those who have AI companions. Let's craft comprehensive legislation that protects users.
Let's focus on what's really happening in human-AI relationships.