Sex workers don't need anti-prostitution zealots to save them
Some Christian organisations send their congregation out on to the streets to search for sex workers that they can impose victim status upon. Other organisations have infiltrated university campuses. There's even a 'Slave Detective'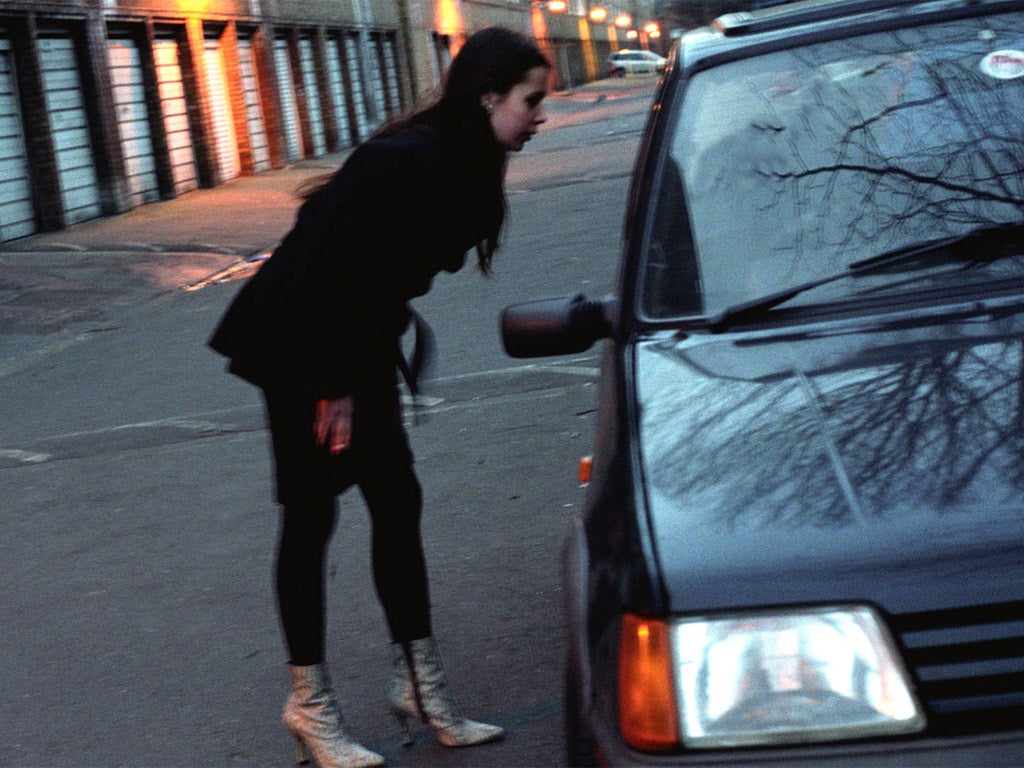 The simplified storylines are being wheeled out once again. Impoverished women sold into sexual slavery. Drug ravaged sex workers selling sex for £2. Seedy punters cluttering the streets, causing havoc for the local community. In each one, the atypical is presented as the typical experience of sex work.
Through the Home Affairs Select Committee's inquiry into prostitution, the anti-prostitution ideologues have found another opportunity to speak on behalf of sex workers. Now they're pushing for a Sex Purchase Law for England and Wales: one that criminalises the client, while treating the sex worker as a victim.
So why is it that some people are so concerned with criminalising sex between two consenting adults?
At first glance this seems a well-intentioned, perhaps even noble, attempt to protect 'vulnerable' women. But our research at the University of Leeds shows that those who voluntarily work in the sex industry are made more vulnerable to violence by the laws that criminalise commercial sex. And rather than reduce levels of trafficking, the Sex Purchase Law will create an environment in which it can flourish.
But the UK has a rapidly-growing 'rescue industry': one that makes its living from identifying and creating victims of 'sexual slavery'. It is in its interest to find them. Lots of them. In a sort of sex industry 'neighbourhood watch' scheme, some Christian organisations send their congregation out on to the streets to search for sex workers that they can impose victim status upon. Other organisations have infiltrated university campuses. There's even a 'Slave Detective' offering anti-trafficking consultancy.
In the face of mounting evidence that they're doing more harm than good, people recklessly continue on their rescue missions. They continue to 'rescue' women from an industry many do not wish to be saved. If they're a migrant sex worker, their 'rescue' can result in deportation. This deportation may be back to communities where they are shunned or worse still, put to death for bringing shame to their family.
Far from helping people involved in the sex industry, the actions of the rescue industry limit the freedom of sex workers. I've heard about women having their mobile phones confiscated in trafficking safe houses, to ensure they can't sell any more sex. There are even self-styled slave rescuers who buy girls from traffickers in order to rescue them!
Such is the extent of the harm caused by anti-prostitution zealots that we must question whether their actions are fundamentally any less harmful than those they are seeking to 'save' women from.
Their actions appear altruistic. They effectively create the illusion that they are protecting women.
But the Sex Purchase Law is about imposing upon sex workers the rescue industry's view of what is morally right and wrong. They have taken it upon themselves to decide what parts of the body can and can't be used to make a living. By positioning the sex worker as a victim, and not as an active decision-makers, it is easier to feel in control.
All the while, the rescuers continue to disguise their interfering as benevolence and don't seem to understand why sex workers aren't grateful. Wouldn't an approach that really sought to help sex workers meaningfully consult them about how best to regulate the industry they work in? But then of course, the picture of commercial sex that the rescue industry has so carefully painted would fall apart. And it would bring down with it the entire rescue industry since, without a steady supply of victims, it would be surplus to requirement.
Laura Connelly is a researcher at the University of Leeds, specialising in human trafficking, the sex industry, migration, and policing
Join our commenting forum
Join thought-provoking conversations, follow other Independent readers and see their replies