Have I been accidentally writing sexist job references? This is what a 'gender bias calculator' told me
After I read about gendered compliments accidentally undermining women in references from their employers, I wanted to find out if I'd unwittingly done it to my own employees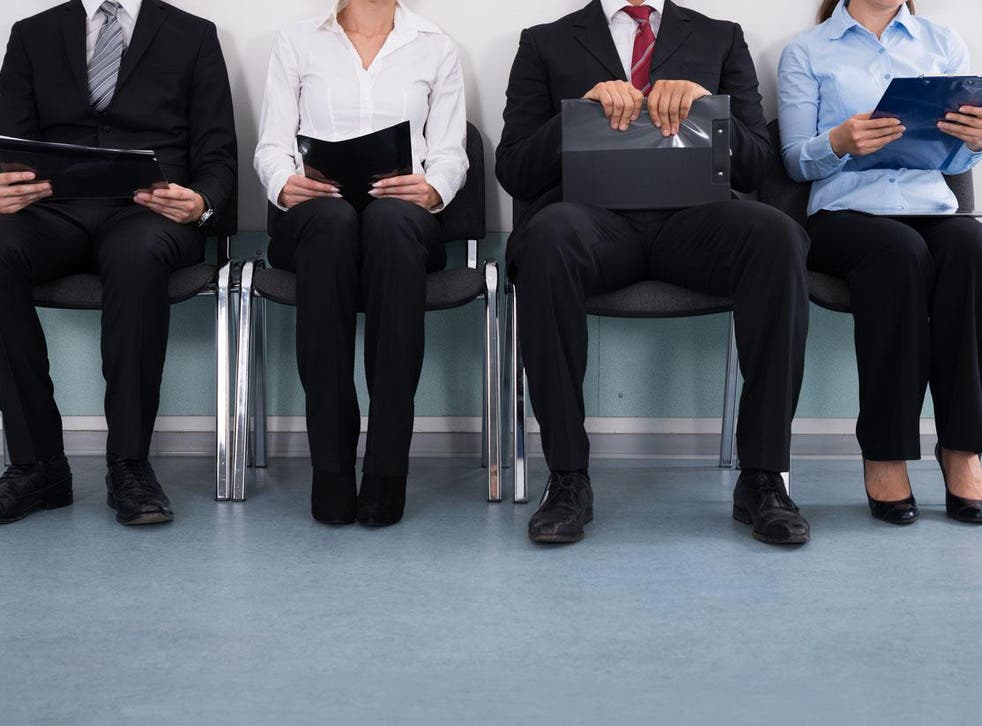 Have I been writing sexist job references? This dismaying thought struck me over the weekend when I read the warning by an Oxford professor that references were often unintentionally written in a "gendered way".
I immediately turned up some references I had written for women. Here is one for a former personal assistant: "Jenny was superb – conscientious, diligent, honest, very fast and well able to accept responsibility." Was that "gendered"?
Dame Athene Donald, professor of experimental physics and master of Churchill College, who is responsible for a lot of academic appointments and who gave the warning, refers to research that shows references may carry unintended subliminal messages. Women, she writes, are more likely to be described by rather passive and emotive words such as affectionate, tactful, sensitive and helpful.
In contrast, men are more likely to be described by words that "stress the active sense of doing, rather than merely being, and words that might be correlated with strength." Adjectives that fit into this category include assertive, dominant, ambitious and intellectual. These words, she added "convey a sense of mastery over a field, not a predilection to nurture someone else."
So, Dame Athene concludes, "the concern is that – almost certainly unconsciously and unintentionally – many letters of reference contain words that are damaging to a woman's case, and hence to her future career." However, there are a lot of ambiguities in the language of references quite apart from the question of whether there may be gender bias.
Amy Schumer says 'anyone who is not a feminist is insane'
When somebody asks me to write a reference, I naturally agree. But like many people I have two clashing considerations in my mind – a desire to help the candidate and a strong fear of misleading a potential employer. And it may be that this risk drives the referee to the use of passive and emotive words when the candidate is of average quality.
At all events, help is at hand in the shape of the gender bias calculator. Tom Forth is the Head of Data Challenges at the Open Data Institute, Leeds. You paste your recommendation letter into the gender bias calculator and it highlights female-associated words and male-associated words.
An example is shown: "Melinda was one of the first users of my now widely used and successful software, MetNetMaker. Her early bug reports and insightful suggestions were invaluable to making the product what it is today. I have not since worked with anyone so at ease communicating with those in other scientific fields." This yields "worked" as a female-associated word and "insightful", "suggestions" and "scientific" as male-associated words.
I pasted in my recommendation (above) for Jenny. It contained an equal number of female-associated words (conscientious, diligent and responsibility) and male-associated words (superb, honest, able). I think this must mean that it was a gender-neutral reference. Next I submitted the reference I had written for Sarah, who was applying to the prestigious 'Sciences Po' school of public affairs in Paris.
UK news in pictures

Show all 50
This is what I wrote: 'Sarah was one of the best of the 25 or so volunteers. Her undoubted communication skills were enhanced by her intellectual self-confidence. She could make and carry an argument very well. Sarah was also a good influence on those with whom she worked. She set an example of getting on with things, never complaining yet all the time remaining visibly cheerful. She was a good colleague." Here the score was two female-associated words – "worked" and "colleague" – and three male-associated – "best", "skills" and "intellectual". Again I think I have avoided the doghouse.
My last example was written recently for a French family friend who is applying to direct an Anglo-French cultural institution. "Annette is a versatile writer, whether as a foreign correspondent for leading French newspapers, or as a novelist or as a writer for TV and films. She speaks and writes fluent English and has a close knowledge of British politics and culture. Above all, she is remarkably enterprising and always prepared to take initiatives." This time I expected to fail the test. But to my surprise it yielded no female or male-associated words at all. So I can relax.
Register for free to continue reading
Registration is a free and easy way to support our truly independent journalism
By registering, you will also enjoy limited access to Premium articles, exclusive newsletters, commenting, and virtual events with our leading journalists
Already have an account? sign in
Join our new commenting forum
Join thought-provoking conversations, follow other Independent readers and see their replies