Shaker Aamer is returning to a very different UK - one that can be its own prison for Muslims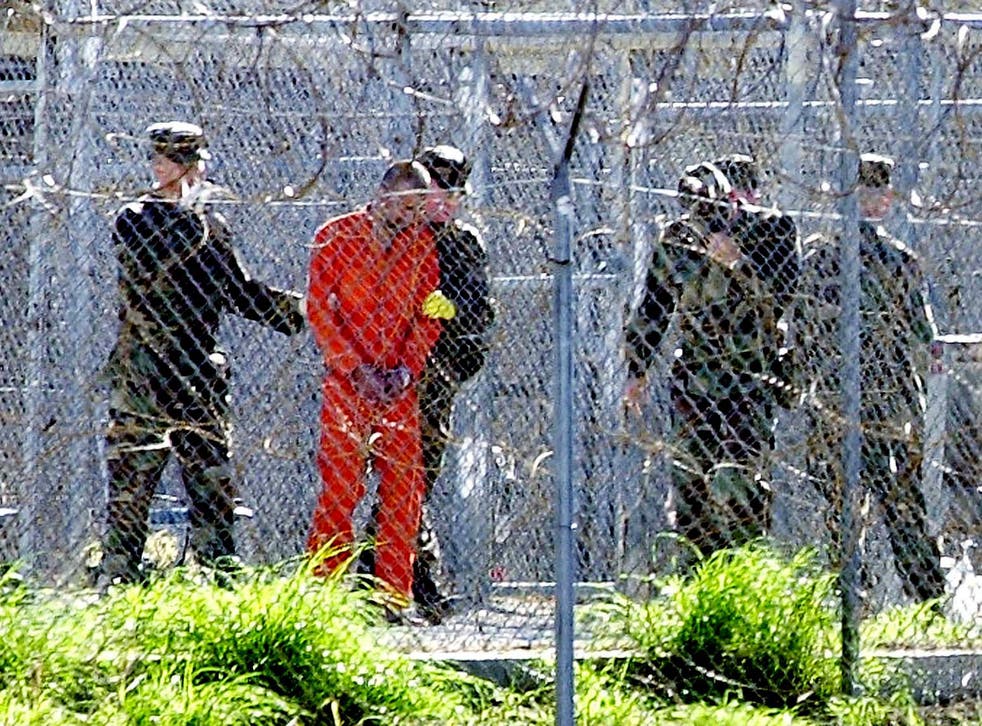 Waiting at Biggin Hill airport on Friday was a solemn white man holding a square placard. On it were two hearts and a handwritten message in black and orange: "Welcome Home Shaker Aamer". The last British resident held in Guantanamo Bay is now free. Campaigners and lawyers fought a sustained campaign to get him released. It is not a victory – how can it be when so many others remain in that heart of US darkness? It is an affirmation of virtue: a just cause, which shows that borderless compassion and morality can, occasionally, prevail.
Among those who fought indefatigably for this Muslim prisoner were white people, including some good Christians. He is a conservative Muslim, I am a modernist. I suspect our values would clash vehemently. But a diabolical and unjust system violated his human rights and that matters more than any differences between us.
Aamer's legal team tells us he is in "terrible shape", suffering from serious physical ailments, some the result of violent punishments and forced feeding. He was kept in solitary confinement for long periods and never charged, so must have thought he would die in his orange detainee uniform. They have taken thirteen and a half years of his life without explanation. Not knowing is a form of torture.
He needs to build himself up before he can be a husband again, and parent the children he no longer knows. The youngest child, whom he is meeting for the first time, is now a teenage boy. Some in his inner circle will have died. Reintegration means finding a place for himself, becoming the person he wants to be. Political and religious zealots will swarm into his broken life. It will be tough.
Getting to know the country and the world he has returned to will be harder still. So much has come to pass. He was taken to Guantanamo just a year after the 2001 al-Qaeda attacks in the US. American and European shock turned into noxious fumes of hatred and paranoia. International law and human rights were shredded by neocons and their allies. In 2003 Tony Blair and George W Bush launched a war on Iraq. Neither has expressed contrition or got any wiser.
London was bombed in 2005 and since then other cities have been targeted by Islamicist fanatics. They have also killed a vastly larger number of people in the South and East – mostly fellow Muslims.
I don't know for sure, but Aamer may well be pleased to see that Wahhabi Islam has spread across the UK. He did, after all, move with his family to Afghanistan in 2001 to be part of a "pure" Islamic state, run by the Taliban. Today in Britain, countless British Muslims accept tight conformity and obey rules passed by good, bad and ugly clerics – an unstoppable drift I find dismal and chilling. More worryingly, young Muslims – some just children – are being radicalised faster and more efficiently than ever before because they are easy to get at online. Messages on the web cannot be controlled. Aamer has been absent through all these events and changes.
The greatest challenge for him will be the control and castigation that Muslims now endure in the UK. I do not deny that some Muslims are enemies within and that too many despise this nation and its citizens. The number of Muslim men, women and children seduced by the promises of Isis is truly frightening and inexplicable. Integrated Muslims have a duty to name and shame those converted to murderous Islam. But increasingly it feels as if we are all suspect, all guilty of the wrong thoughts, opinions, words, activities and connections.
Over the last 13 years, rafts of repressive anti-terror laws have been passed, so many that our democracy feels at times like an authoritarian state. This week the Government was forced to abandon a new law which would have given the police and security services full access to all our internet browsing activities. (Anti-terrorism and other "special" measures inevitably get extended to ordinary citizens.) The state will not give up – it will fight back.
Just as sinister are the statutory duties now imposed on teachers and lecturers, prison warders, local government staff, doctors, midwives, nurses and ancillary staff to report "troubling behaviours" in clients, pupils, users and patients. Children in particular are to be watched. So if, say, one of Aamer's children expresses fury in school about Americans and Guantanamo Bay, his teachers would be in trouble if they did not report him to the relevant authorities.
If a Muslim questions "British values", he/she gets on to the danger list; if Muslims object to government de-radicalisation policies, they are traitors. Dissent and freedoms are firmly and unfairly being withdrawn from this large section of the British population.
Since 2012, four thousand people have been referred to the government's anti-radicalisation programmes. Half were teenagers and one was a three-year-old. A junior doctor got in touch last week to ask if he should tell the police about a Muslim woman who, while giving birth, screamed that she hated living in Britain and wanted to go home to Pakistan. All this uproar about freedom of speech in universities – prompted by Germaine Greer's intemperate comments on transgender people – and yet few of these freedom warriors seem concerned about a far bigger threat, the spying and censorship by the state.
What a time for a punished prisoner to return to these shores. The world is in turmoil and threatened by homicidal Islamicists. British lawmakers mistrust Muslims more than ever and pass draconian laws to keep us down and submissive. Aamer will find he has left a real prison for one where unseen walls press in on him and unseen eyes watch him all the time. One hopes he retains his resilience.
Register for free to continue reading
Registration is a free and easy way to support our truly independent journalism
By registering, you will also enjoy limited access to Premium articles, exclusive newsletters, commenting, and virtual events with our leading journalists
Already have an account? sign in
Join our new commenting forum
Join thought-provoking conversations, follow other Independent readers and see their replies