The sharing economy creates a Dickensian world for workers – it masks a dark problem in the labour market
The sharing economy, opponents have argued, is creating a virtual 'human cloud' of digital serfs that leads to a global race to the bottom for wages and benefits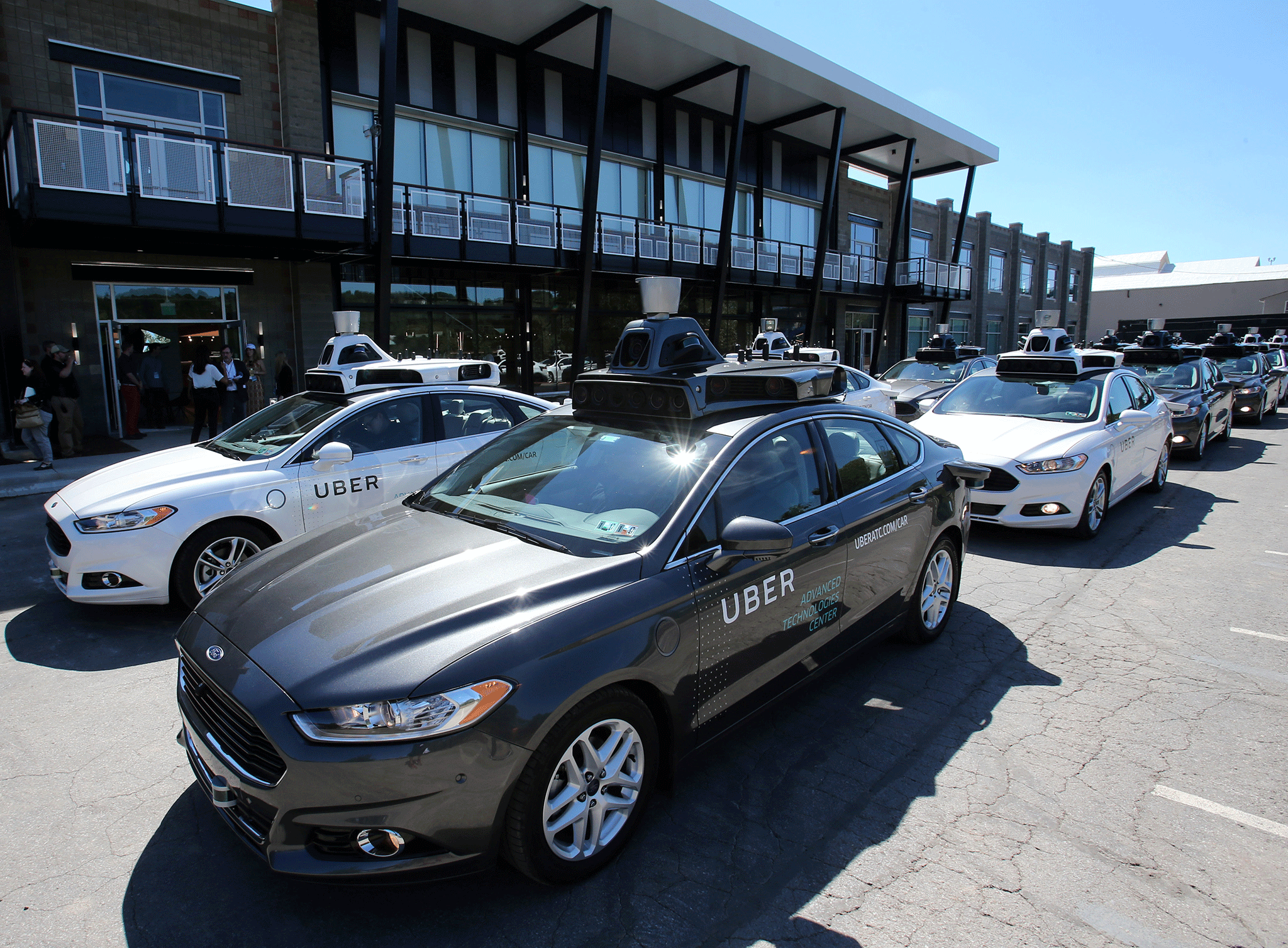 The real reasons for the sharing economy are simple.
The existing industries targeted by platforms are frequently inefficient. Over time, regulations have accreted, evolving to serve narrow interests rather than maintain service standards and protect users. It has reduced competition and impeded development. Proponents argue, with justification, that sharing economy competitors frequently provide a superior product.
This highlights the need to reform existing regulatory frameworks. It is not self-evident that replacing the existing system with non-professional service providers and substituting a new monopoly for an existing one is the optimal response.
The sharing economy has developed in response to the weak economic environment and a depressed labour market. Workers unable to find work or needing supplemental income use these platforms to earn additional income from their labour and assets. Most workers in the sharing economy would prefer traditional employment.
The arrangements are intended to avoid labour laws, covering minimum wages, working conditions and benefits. Technically, the worker is not "employed" but a "contractor" not subject to these regulations. There is increasing debate about the exact legal status and rights of sharing economy workers in some jurisdictions.
The sharing economy is part of the trends to contractual and temporary work, which masks the real health of the employment markets. It is also part of a global process of reducing overall labour costs.
The sharing economy, opponents have argued, is creating a virtual "human cloud" of "digital serfs" that leads to a global race to the bottom for wages and benefits. In this globalised marketplace for many services competition places pressure to reduce income to the lowest common denominator. This reflects the fact that average earnings per hour in many online freelancing platforms are lower than minimum wages in advanced economies but a multiple of that in developing nations.
The development affects both unskilled and skilled work. Professionals, such as engineers, radiologists and designers, from Eastern Europe, Asia, Africa and Latin America, are undercutting peers in advanced economies. It is what financier Jay Gould once envisaged: "Hire one half of the working class to kill the other half."
Sharing economy platforms exploit these factors. In the latest gold rush, venture capital investors are speculating on businesses that in effect broker arrangements between customers and workers. They are betting that low prices, from paying providers less and avoiding expensive regulations, will create mass markets for services once reserved for the wealthy.
London's black cab drivers protest against Uber
Uber has raised more than $15bn (£12bn) in equity and debt, valuing the business at more than $60bn despite the fact that the business is not currently profitable. The ride-locating service has a higher valuation than traditional car hire companies, such as Hertz and Avis, and publicly listed transport companies such as Delta Air Lines, American Airlines and United Continental. Airbnb has a higher value than all but the biggest hotel chains.
Perhaps the most sinister aspect of the sharing economy is its pretensions. Cheerleaders frame the sharing economy in lofty utopian terms.
The sharing economy is not business but a social movement, transforming relationships between people in a new form of internet intimacy and humanitarianism. It builds trust and creates inherently more democratic communities. Customers are not getting cheap services, but being helped by new, interesting friends. Providers are engaged in rich and diverse work, gaining valuable independence and flexibility taking advantage of a reduction in entry barriers to sources of work. The evidence does not support these arguments.
The sharing economy alters societal relationships. Friends and neighbours have always assisted each other, lending each other tools and equipment or providing transport or skills. The sharing economy merely widens the scope. But it also adds a monetary element to it. It exploits the circumstances of people and forces them not to trust each other but trust the platform, providing income for the sharing economy firms.
Exchanges are economic. Buyers are primarily concerned about access to services at low costs rather than social objectives. Providers are motivated by money, using their assets and labour to get by in an unforgiving and poor economic environment.
The major financial backers of the sharing economy are not philanthropists. They are Wall Street and Silicon Valley's 1 per cent, related venture capital firms and a few institutional investors, such as sovereign wealth funds. The total amount of capital provided is substantial. Given the normal fove-to-seven-year cycle for such investments, the pressure to deliver results will increase, bringing it into conflict with the social or altruistic objectives espoused.
The development arc of the sharing economy, which approximates that of older peer-to-peer providers, is driven by business rather than social considerations. The model requires consistently available product or service providers.
Ebay evolved from a marketplace where ordinary people sold unwanted items for cash to an online marketing channel for professional sellers. Peer-to-peer lending platforms were intended to be individuals advancing money to other individuals and small businesses. Increasingly they attract institutional lenders and hedge funds who use it to channel money to credit-worthy borrowers at attractive yields. Uber acts increasingly as a booking agent for professional taxis and hire cars. A small number of large property owners dominate Airbnb lettings. One reporter joked: "Who would want to stop a man with 12 apartments from making ends meet?"
Ultimately, the sharing economy will influence how traditional businesses operate. Traditional automobile makers could offer a car sharing service, such as BMW's Drive Now. Users can access a car as needed, paying only for usage.
The model is exploitative, termed the "share the scraps" economy by former US Labour Secretary Robert Reich. The pricing structure requires a depressed economy, where abundant, cheap contract labourers are available at the push of a smartphone button. Full-time employees with normal compensation and benefits are incompatible with the basic economics.
Academic researchers argue that the sharing or peer-to-peer platform is a new reinvention of an old model. Levels of self employment were significantly higher in the US around 1900. Income was derived from selling labour or goods and services directly to customers. The retreat from formal employment, they argue, is positive, disintermediating corporations whose profit share of GDP has increased recently.
But the sharing economy reverses progress in labour markets. Whatever the gains from increased efficiency, it recreates a Dickensian world for a part of the population. Formal employment to varying degrees protects labour from exploitation and deprivation. The sharing economy transfers the risk of economic uncertainty from the employer to the employee with potentially tragic consequences.
Most importantly, the underlying economic premise is false. Consumption constitutes 60 to 70 per cent of activity in advanced economies. In 1914, Henry Ford doubled his workers' pay from $2.34 to $5 per day, recognising that paying people more would enable them to afford the cars they were producing. Reduction of income levels and employment security ultimately reduces consumption and economic activity, impoverishing most within societies.
The technological basis and novelty of the sharing economy do not disguise the fact that it harks back to earlier times when poor, uneducated workers, many of them immigrants, took on any work to survive. Today, a new underclass provides grist for the technology entrepreneurs and investors of the sharing economy. It is desperate digital piecework labour, a coda to middle class dreams.
Satyajit Das is a former banker. His latest book is 'A Banquet of Consequences' (published in North America as The Age of Stagnation to avoid confusion as a cookbook). He is also the author of 'Extreme Money and Traders, Guns & Money'
Join our commenting forum
Join thought-provoking conversations, follow other Independent readers and see their replies