So as well as destroying the planet and causing animals to needlessly suffer, meat can now cause cancer
How many more reasons do we need until we stop eating it?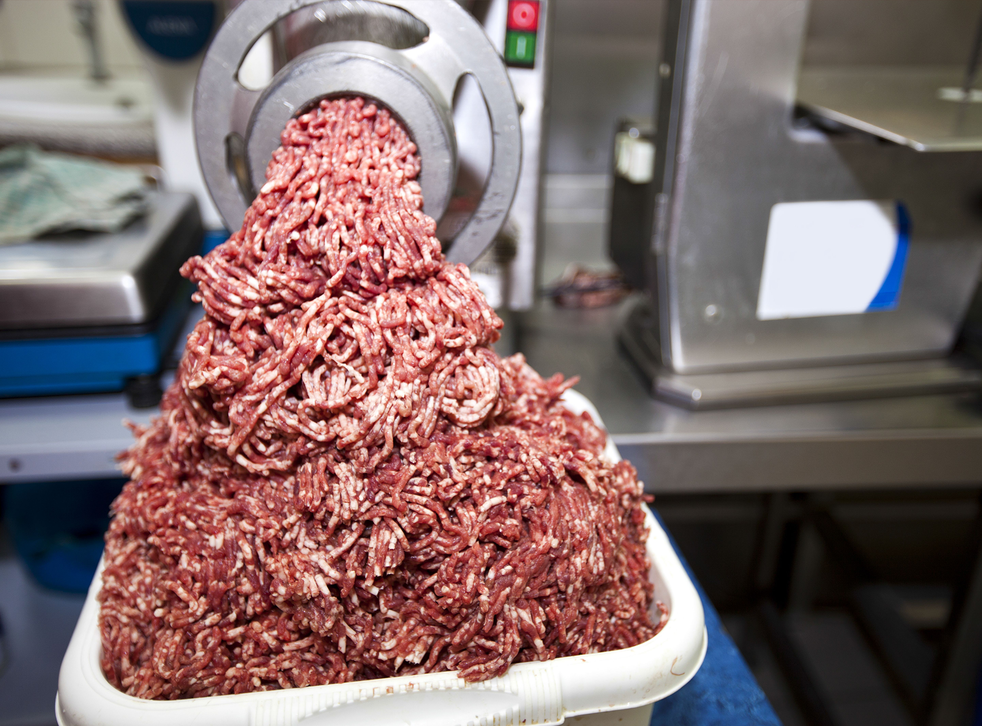 Well, most of us probably had an inkling. But new evidence today confirms meat-eaters worst fears. Processed foods, such as bacon, sausages and ham, cause cancer.
In its latest report, the World Health Organisation has found that tucking into these meats can increase the chance of developing colorectal cancer by as much as 18 percent. This new research could see processed meats ranked as "carcinogenic to humans" – putting them up there with alcohol, asbestos and cigarettes for the dangers they pose to mankind.
Of course, this is not the first piece of research to highlight the problems with gobbling up animals. Other studies have shown that consuming high amounts of red meat can cause cardiovascular damage, bowel cancer and generally kill you a bit quicker.
Food for thought, perhaps, but I very much doubt any of this scientific evidence will do much to dissuade the masses from tucking into a burger.
What I've learnt over the years is that humans are completely illogical beings when they justify their dietary habits. Not only have experts pointed out that this food can have a devastating impact from a health perspective, but that there is little good from it at all – other than taste.
There's the environmental impact of the meat industry, which has recently been brought to light in the documentary Cowspiracy. It shows how cows are farting our planet into smithereens – as methane, largely produced through extensive cattle farming, is one of the biggest contributors to global warming.
But worse than that is the ethics of it all. In recent times, meat feasting has become a massive fashion – with food chains such as Hawksmoor and MEATmarket gaining cult followings for their bloody offerings. Photographs of sweaty, oozing burgers litter their Twitter pages. We kid ourselves that we are carnivorous creatures – that there is something gritty and masculine about eating red meat. But never has mankind been so far removed from the primal nature of meat eating.
As the industry has developed, we have completely lost touch with the process of how animals get killed. Another recent documentary Vegucated served to show how much we are eating blind. Behind closed doors, animals are treated like objects, rather than sentient beings – shoved into grinders, and castrated without anaesthetic, for five minutes of our dietary satisfaction.
In the 12 years since I gave up meat, I have learnt that vegetarians often keep quiet about their views. There is a common consensus that we overpower people and try to indoctrinate them with our opinions on animal rights. But in actual fact, we often end up on the receiving end of strong meat-eating views. Carnivores tell us they are "in touch with nature" or that it is more masculine to eat meat. They have no real psychological connection to their food, yet kid themselves that their behaviour is right and proper.
There's nothing honourable about eating meat. There's nothing logical about eating meat. And now we know that there's very little health benefits to gorging on the stuff.
I hope with the WHO research, people can confront their meat eating habits more boldly. But I fear the research will fall on deaf ears – because thinking about the truth is painful and incompatible with the way many of us want to live.
These are hard facts we must confront. There is nothing honourable or justified about eating animals. In doing so, we are endorsing industries that treat living things like garbage. And now we know we are, too, killing ourselves.
Register for free to continue reading
Registration is a free and easy way to support our truly independent journalism
By registering, you will also enjoy limited access to Premium articles, exclusive newsletters, commenting, and virtual events with our leading journalists
Already have an account? sign in
Register for free to continue reading
Registration is a free and easy way to support our truly independent journalism
By registering, you will also enjoy limited access to Premium articles, exclusive newsletters, commenting, and virtual events with our leading journalists
Already have an account? sign in
Join our new commenting forum
Join thought-provoking conversations, follow other Independent readers and see their replies