So what if Kay Burley's bottle of wine cost £130?
The Sky News journalist was quite right to hit back at her trolls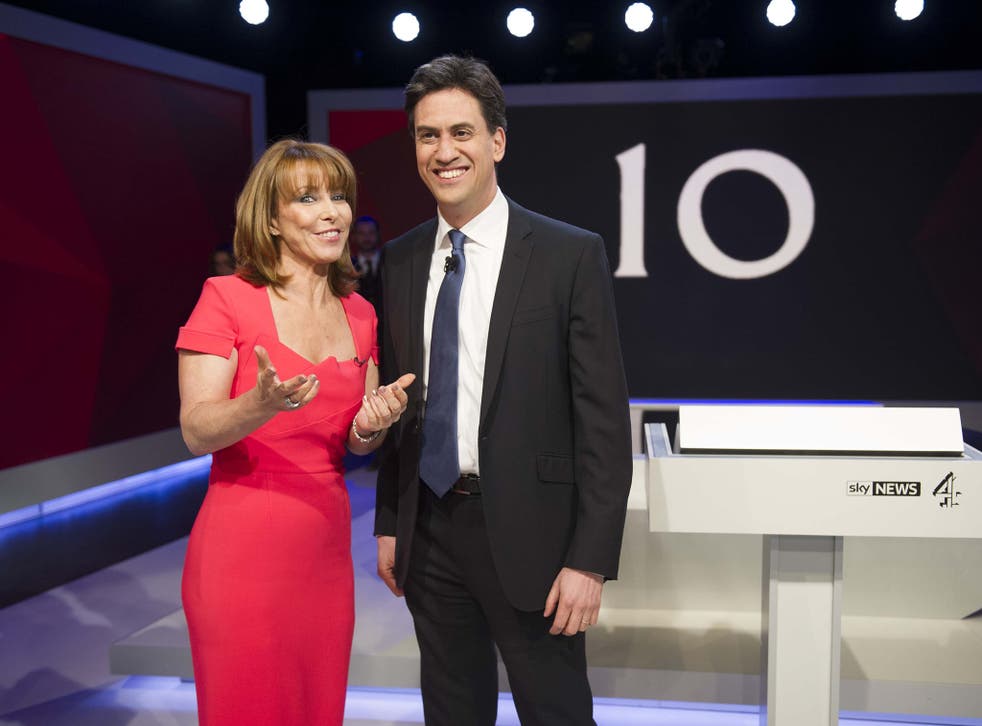 Kay Burley is clearly not a woman to be tangled with. There she was, having dinner at the Chiltern Firehouse, when she was prevented from finishing the bottle of wine she'd ordered because they wanted her table back. I assume she made her feelings known to the waiting staff at the time, but later the indignant Sky newsreader took to Twitter to tell the nation – or at least the 300,000 of us who follow her – about the restaurant's "ridiculous superior attitude to diners".
Her attempt to embarrass one of London's most fashionable venues – "get over yourself," she tweeted to staff at the Firehouse – backfired when she added that the bottle of wine in question, which she described as "average", cost her £130. I'm not sure at this point whether she was talking about the quality of the wine, or whether that was the average price on the wine list (having patronised this establishment, I wouldn't be surprised). Either way she uncorked a reaction that is a small window on to British social attitudes.
Burley, who I know and respect, is no stranger to a micro-controversy. She is Britain's longest-serving newsreader, having joined Sky back in 1988, and has had a number of on-air altercations, notably with the MP Chris Bryant. She made singer Peter Andre cry, and was accused of being insensitive when she broke the news live on air that police were treating five-year-old April Jones' disappearance as murder. She is a news journalist of the old school, and her 36-hour stint outside St Mary's Hospital waiting for a Royal baby is emblematic of her perseverance and dedication.
So she wasn't going to be put off by the horde of Twitter trolls who swung into action when she made her complaint public. "Some people have to live on £130 a week," tweeted one of her followers. "Anyone willing to pay £130 for 750ml of fermented grape juice deserves it poured over their head," wrote another.
UK news in pictures

Show all 51
A predictable torrent of abuse hit her timeline. Kay's reaction was what we might expect from such a redoubtable figure, and was perhaps a lesson in how to deal with this type of trolling. She faced up to those who traduced her. "There was me thinking I could spend my money however I wanted to," she wrote, and to someone who pointed out that maybe she had a superior attitude of her own, she tweeted: "I come from a council house in Wigan where my miner grandad slept in the front kitchen, you silly moo."
She told one troll to "bore off" and is unafraid to tell those who provoke her to "go boil your head".
As it happens, Kay interviewed a psychologist on Sky News recently, who said that the best method of dealing with internet trolling is to ignore it completely , and of course– what these people want is a reaction. I understand also that there is a difference between banter (which this incident would fall into) and seriously threatening behaviour, and I know that Kay is a rough, tough media type. But if you have the time, inclination and energy, a metaphorical slap across the chops, followed by blocking all contact, has to be the way forward for anyone who comes head to head with the Twitter mob. Well done, Kay. Keep on tweeting.
Register for free to continue reading
Registration is a free and easy way to support our truly independent journalism
By registering, you will also enjoy limited access to Premium articles, exclusive newsletters, commenting, and virtual events with our leading journalists
Already have an account? sign in
Register for free to continue reading
Registration is a free and easy way to support our truly independent journalism
By registering, you will also enjoy limited access to Premium articles, exclusive newsletters, commenting, and virtual events with our leading journalists
Already have an account? sign in
Join our new commenting forum
Join thought-provoking conversations, follow other Independent readers and see their replies