The Government classifies volunteers as 'Neets' – that needs to change if we're to crack the social mobility problem
British people have a history of coming together in the wake of disasters. It shouldn't take terrible events for communities to reach out to each other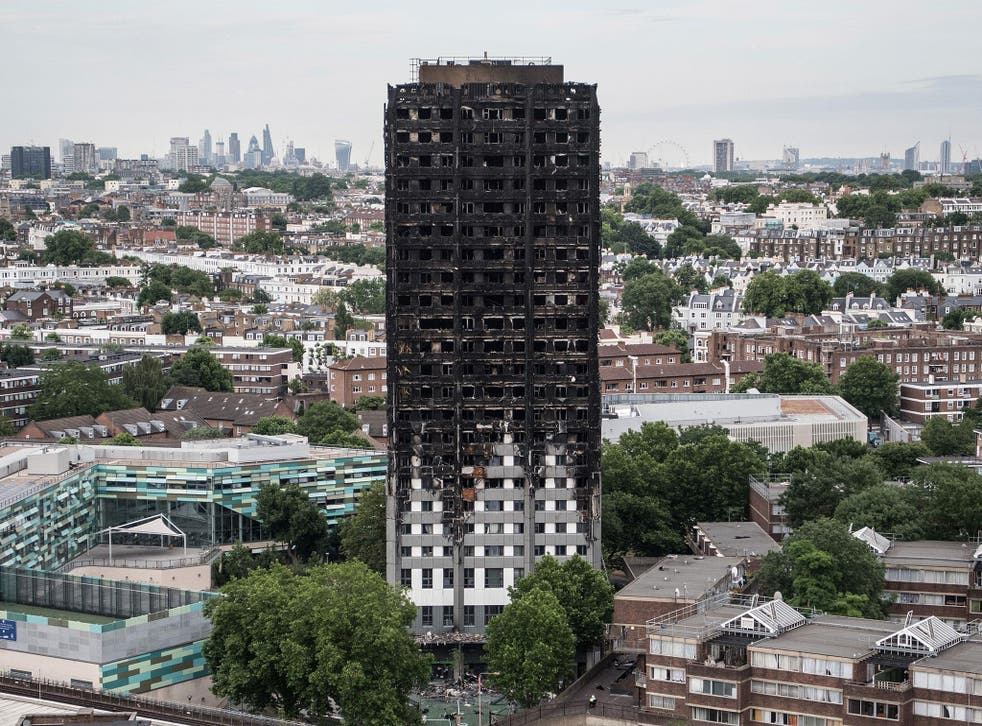 The report by the Social Mobility Commission this morning made depressing, but unsurprising reading. The issue of social mobility has been on government agendas for decades now and still no tangible progress has been made. The gap between rich and poor increased in the UK between 1997 and 2017 with the bottom fifth of households seeing incomes increase by just over £10 a week compared with £300 for the top fifth.
The Commission's findings on educational inequality were disturbing too. At current rates of progress, it will take 15 years before all children are school-ready by the age of five and 40 years before the attainment gap between rich and poor at that age is closed. At GCSE and A-level, there is currently no prospect of the gap between poorer and wealthier children being eliminated. In higher education, it will take 80 years before the gap between students from rich and poor areas closes.
In truth, too many people pay no more than lip-service to the subject. Politicians know that it is important, but few have first-hand experience of how a lack of social mobility affects communities. Young people, who are disproportionately affected, recorded a historically high voter turn-out at the General Election this month, showing that they want their voices heard. Maybe now politicians will finally listen.
Britain has never felt more divided than it does today. The Brexit vote, the Grenfell Tower fire and the results of the recent election make it clear that we have a Britain of two halves. Bridging this gap should be the most pressing political issue of the day.
We live very socially segregated lives, particularly in large, diverse cities. Even if our home is across the road from a social housing block, it's very likely that we don't know anyone living there, let alone socialise with them. Many of us live our lives in a bubble, meeting the same type of people every day and not having much interaction with people from different backgrounds.
Yet the recent terror attacks and Grenfell Tower fire saw an incredible volunteer response; Britain has a strong history of coming together in the wake of disasters. It shouldn't take such terrible events for communities to reach out to each other and help those most in need. We need to do this on a daily basis.
In Pictures: Grenfell Tower after the fire

Show all 51
The charity I head up, City Year UK, engages dedicated and altruistic young people to volunteer full-time for a year in schools in some of the most disadvantaged communities in the country. They make a huge difference to the pupils and by serving as mentors, role models and tutors, the young volunteers themselves develop the leadership and resilience needed to continue to tackle the UK's pressing social issues.
However, as things stand, these young people are classified as Neet (not in education, employment or training), which seems absurd. The Government should as a matter of priority introduce legal recognition for those who volunteer full-time so they don't find themselves in the Neet category. Full-time volunteering opportunities, open to all, can help to bridge the equality gap and the gap between communities. Moreover, pupils who receive mentoring and near-peer support improve their academic attainment, behaviour and future outlook.
Political debate is dominated by Brexit, and it's more important than ever that politicians commit to creating a strong civic society. The rise in civic engagement we've seen in the aftermath of terror attacks and the Tower fire show that reaching out to help others in need is something that we are good at.
The challenges surrounding social mobility and the attainment gap won't be solved overnight, nor will they be solved by the state alone. The third sector can play a significant role too in breaking down barriers between communities.
Our youngest generation is more likely than Millennials or Baby Boomers to volunteer. As a society we should be making more of an effort to engage this group in full-time voluntary action – properly recognised and protected under a legal definition – so that they carry on as they get older.
Sophie Livingstone is Chief Executive of City Year.
Register for free to continue reading
Registration is a free and easy way to support our truly independent journalism
By registering, you will also enjoy limited access to Premium articles, exclusive newsletters, commenting, and virtual events with our leading journalists
Already have an account? sign in
Register for free to continue reading
Registration is a free and easy way to support our truly independent journalism
By registering, you will also enjoy limited access to Premium articles, exclusive newsletters, commenting, and virtual events with our leading journalists
Already have an account? sign in
Join our new commenting forum
Join thought-provoking conversations, follow other Independent readers and see their replies