Some Junior Doctors think the next strike is a step too far, but I know that a full walk out is a necessary evil
To oppose the industrial action is naïve given that the risk of collateral damage is not unique to industrial action alone, but a central concern of the new contract itself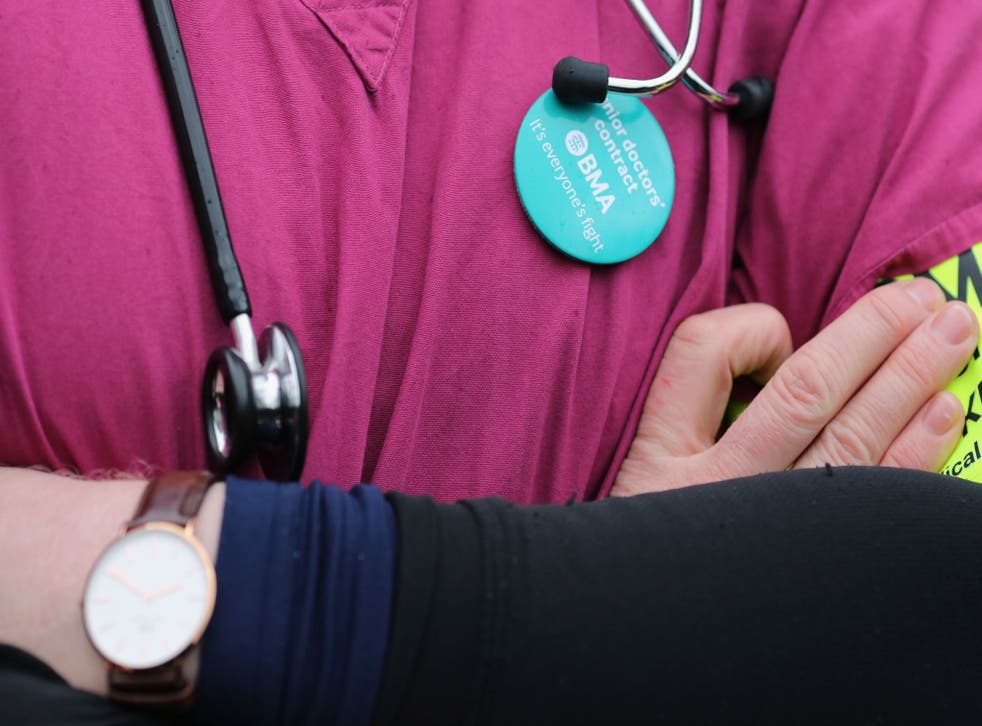 For the first time in the NHS' history, junior doctors working in emergency specialties – myself included – will walk-out in defiance of the Government's inexorable agenda to impose a dangerous contract on our progressively anaemic profession.
The announcement by the British Medical Association (BMA) yesterday, will see escalation of pre-planned industrial action on 26th and 27th April, to include a full walkout of junior doctors, covering both routine and emergency specialties.
During this time, patients will not be neglected, but rather left in the expert hands of consultants for which the contracts' terms do not apply - yet.
All the same, it is inevitable, and in fact very necessary, that such action applies a strain to services sufficient enough to force higher powers to rethink their ambitions.
The moral ambiguity of this action, therefore, will be questioned amongst those on both sides of the debate, given the profession's underlying duty of nonmaleficence. A small proportion will refuse – on principle – to participate; an admissible standpoint, that will almost certainly be supported by an equal share of the media and public alike.
Whilst such a position is understandable, it may be naïve – if not short-sighted – given that the risk of collateral damage is not unique to industrial action alone, but a central concern of the new contract itself.
With the Government hell-bent on delivering on their manifesto pledge of a 'seven day NHS', it is entirely reasonable that those of us that work within it question the feasibility of doing so on a budget – or to be more precise, no budget.
Assuming neither party wish to compromise service coverage and quality, two mutually exclusive contract parameters have been promised: 'cost-neutrality' and protection to pay and working hours for junior doctors.
Within this self-imposed paradigm of cost-neutrality, employing extra doctors is prohibited financially, and indeed is not reflected in any plans to have reached the BMA's eyes, so far.
To rely on the existing, cachectic, workforce to manage the increased demands, you necessarily have to work them harder and longer to cope with the shortfall.
This, of course, is our concern. Not just because many already work within a whisker of mental and physical burnout, but because it very much risks patient safety; the link between fatigue and adverse events are as well documented in medicine as they are in aviation.
And thus, in my eyes, the decision is clear.
Until a safe and evidence-based alternative is mutually agreed, the fight continues.
Register for free to continue reading
Registration is a free and easy way to support our truly independent journalism
By registering, you will also enjoy limited access to Premium articles, exclusive newsletters, commenting, and virtual events with our leading journalists
Already have an account? sign in
Join our new commenting forum
Join thought-provoking conversations, follow other Independent readers and see their replies