Sports Direct docked 15 minutes of workers' pay for turning up one minute late - but the DWP is worse
According to Debbie Abrahams MP, a man with heart problems was sanctioned after he had a heart attack during a work capability assessment and therefore couldn't complete it. Elsewhere, a man who had found himself a job was sanctioned for not looking for another role during the two weeks he had to wait for his job to start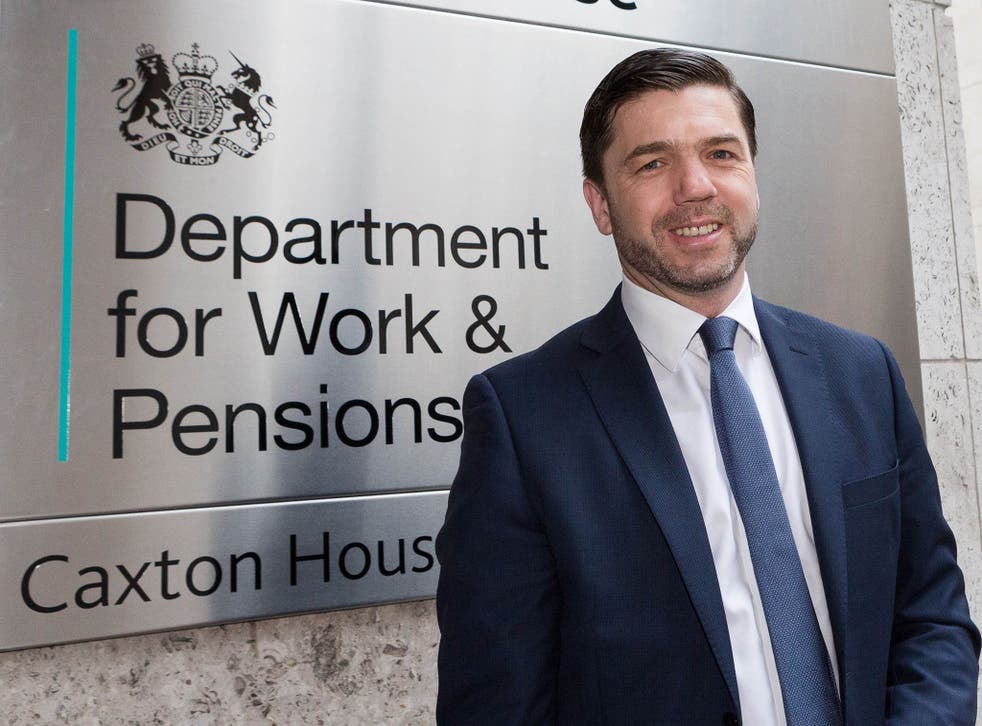 Sports Direct's Mike Ashley appeared before the Business, Innovation and Skills Select Committee yesterday, sparking a wave of dismay and surprise across social media about a number of illegal or immoral practices he admitted his business had taken part in.
As The Independent's coverage highlighted, Ashley's bullish defence of paying less than the minimum wage to his employees, helping to maintain a culture of fear that saw staff members afraid to take time off, and a raft of other shocking allegations actually saw share prices rise.
One of the many revelations mentioned a previous policy of docking staff 15 minutes of pay for arriving just one minute late, although Ashley was apparently at a loss to know how this policy had come into existence, saying, "I honestly don't know how that policy started. If my kids were subject to that rule I would say it was unfair."
Anyone who has been in contact with the Department for Work and Pensions, however, might find such a policy very familiar. The principle of excessive punishment for trivial 'offences' has been happening at the DWP since the coalition began their 'welfare reforms'.
There are well-documented cases of people who have been sanctioned for senseless reasons, including one case where a claimant's wife went into premature labour and he had to miss an appointment to rush to hospital with her – so subsequently had his benefits docked – and a man who was sanctioned because he was hit by a car and in hospital for two weeks. According to Debbie Abrahams MP, a man with heart problems was sanctioned after he had a heart attack during a work capability assessment and therefore couldn't complete it. Elsewhere, a man who had found himself a job was sanctioned for not looking for another role during the two weeks he had to wait for his job to start, and army veteran Stephen Taylor had his benefits stopped after selling poppies in memory of fallen soldiers.
Then there's the woman I spoke to last week, who recounted arriving 20 minutes early with her daughter at JobCentre Plus for an appointment, and being surprised when her daughter was subsequently sanctioned for a month, apparently as a result of her advisor turning up 20 minutes after the appointment was due to start.
Work and Pensions Committees receive reams of written evidence from Citizens Advice Bureaux, support networks and even providers of "welfare to work" schemes that demonstrate how the sanctions regime doesn't work. The act of sanctioning doesn't motivate people looking for work, and the scale of the sanctions are not in proportion to the 'offences' deemed to have been committed.
Iain Duncan Smiths gets emotional over his former role in BBC documentary.mp4
The problems at Sports Direct were brought into focus at yesterday's committee by Unite The Union. Like Unions, the support networks – CABs, charities and other organisations involved in providing support to those trying to find work, and people wrongly sanctioned - are facing unprecedented reductions in or removals of the funding they previously received from government or local authorities. In 2013 the government almost entirely removed social security payments from the scope of legal aid, meaning there is no longer funding to challenge wrong decisions.
We should condemn Mike Ashley for the immoral treatment of his staff, but the small thefts imposed on them for being late pale in significance against some of the practices being carried out by the DWP. A minute might cost you quarter of an hour at Sports Direct, but with sanction periods ranging from a month to three years, the extra-legal punishments meted out by the DWP are much worse.
Jobcentres continue to preach the departed Iain Duncan Smith's litany that any sort of work is better than unemployment, whatever your education or skills. Under some welfare-to-work schemes, some 'employees' will actually be people working full time in exchange for their jobseeker's allowance, under the pretence this gives an experience of the world of work.
It would be difficult for the current government to criticise Sports Direct for their actions, given their own murky involvement in devaluing workers who have the misfortune to be out of work. Perhaps in this light, it's better that the BIS select committee has no real power to stop the exploitation of the workers they heard about yesterday.
A statement from the DWP
"It's only right that there are conditions attached to receiving benefits – this is nothing new. Sanctions are a long-standing part of the welfare system and are only applied where people fail to engage with the support on offer.
"The number of people sanctioned has fallen substantially in the past year."
Register for free to continue reading
Registration is a free and easy way to support our truly independent journalism
By registering, you will also enjoy limited access to Premium articles, exclusive newsletters, commenting, and virtual events with our leading journalists
Already have an account? sign in
Register for free to continue reading
Registration is a free and easy way to support our truly independent journalism
By registering, you will also enjoy limited access to Premium articles, exclusive newsletters, commenting, and virtual events with our leading journalists
Already have an account? sign in
Join our new commenting forum
Join thought-provoking conversations, follow other Independent readers and see their replies