What it means to be English is changing – St George's Day is the perfect opportunity to celebrate this
There is a much greater social consensus today that English identity can and should include those of different ethnic and faith backgrounds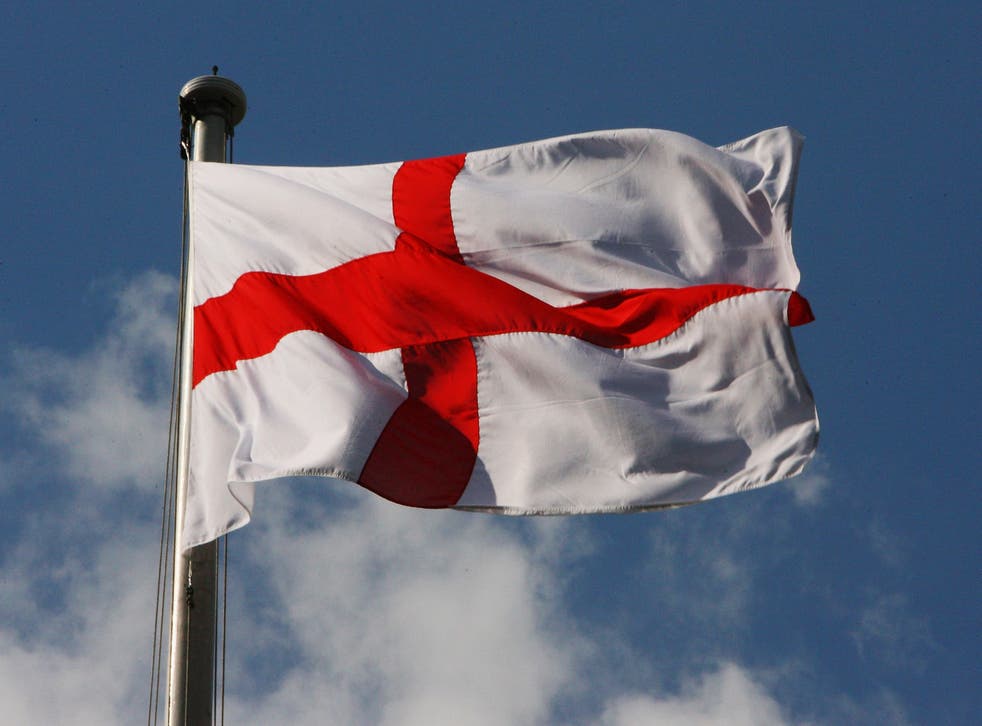 St George has not always been the most feted of patron saints – many people struggle to even remember when St George's Day is. But there are fewer impediments to celebrating this year than during the first lockdown: at least the pubs are open for customers to sit outside if we have a sunny April day.
St Patrick's Day is often marked with more fanfare in English cities, and not just by the Irish diaspora, thanks to the global efforts of Guinness. Yet doing more to mark the 23 April could strengthen one of the most important shifts in our English identity that we've seen in my lifetime.
David Lammy's recent exchange with a caller to his LBC radio show – who told him "you will never be English, because you're African-Caribbean" – demonstrated that the old racist idea of who is and is not English has not gone away. Yet the warmth of the public reaction to David Lammy's response, from political opponents as well as allies, also captured what has changed.
There is a much broader social consensus today that English identity can and should include those of different ethnic and faith backgrounds. Yet this important shift across the generations remains work in progress, among both the white British and ethnic minorities.
There is a broad appeal for celebrating an inclusive idea of England. Two-thirds of people, in a new poll for British Future released today, agree that "doing more to mark St George's Day, ensuring that those from all ethnic groups are invited to take part, would be a positive way to foster a shared identity in England today". A majority of ethnic minority respondents agree – while only 5 per cent of white respondents and 8 per cent of ethnic minorities disagree.
But there is a larger inter-ethnic gap on whether a St George's day party feels inclusive in the way that most people would like. More than half of white respondents in England to our poll believe that a St George's party is a symbol of Englishness that belongs equally to people of every race and ethnic background in England today. Only one in 10 disagree. But only four out of 10 ethnic minority respondents shared this confidence, with 21 per cent disagreeing, and as many again on the fence.
This shows that we need to talk more about England, and what we want it to mean today, for more people to feel included. It was partly the era of devolution across the UK that generated a new discussion about English identity. It made the English rather more likely to notice that being British and English were not exactly the same thing, correcting a tendency to treat these as interchangeable synonyms, which had long irked the Scottish and the Welsh. Yet this led to a fear, too, that a new English identity would be atavistic, and more ethnic than civic. That had once been the argument about British identity – but the old NF claim that "there ain't no black in the Union Jack" has long been rebutted.
But what about England? Many of the first generation of Commonwealth migrants – like my father, from India – were proud to become British, but few felt that they were invited to become English, too. Holding a British passport symbolised that this was the shared identity of citizenship – while the unspoken assumption was that English, Scottish and Welsh identities belonged primarily to the native population.
But it has often been different for their English-born children, who feel a birthright claim to both identities. "Nativism" is often treated as a synonym for xenophobia – because of the way it is reflected in the politics of Donald Trump or far right populists in Europe. Yet the broadening of English identity partly reflects a quieter and more inclusive form of nativism. David Lammy being born in England – like half of the ethnic minority population – ends the argument entirely for all but the hardcore racists.
Yet the absence of engagement with English identity, outside of sport, is part of the problem. The type of civic and institutional energy that has gone into projecting an inclusive idea of a modern civic Scottish identity has been much less common south of the border – even though considerably more than 95 per cent of the ethnic minority population of the UK can be found in England.
While the idea of being "Black British" or "British Asian" are well established, phrases like Asian English and Black English would have a much less familiar ring. Yet we do have the thing itself, as we can see from Moeen Ali and Raheem Sterling in our national sporting teams, or from hearing David Lammy talk about why he feels English as well as British on the radio.
St George's Day could help to fill the gap. It should be a day to promote this understanding that being English is open to everybody in England who feels a sense of belonging to this nation. Raise a glass to St George today – and let's make sure that everybody is invited to the party.
Sunder Katwala is director of British Future, an independent think tank on identity and race
Register for free to continue reading
Registration is a free and easy way to support our truly independent journalism
By registering, you will also enjoy limited access to Premium articles, exclusive newsletters, commenting, and virtual events with our leading journalists
Already have an account? sign in
Register for free to continue reading
Registration is a free and easy way to support our truly independent journalism
By registering, you will also enjoy limited access to Premium articles, exclusive newsletters, commenting, and virtual events with our leading journalists
Already have an account? sign in
Join our new commenting forum
Join thought-provoking conversations, follow other Independent readers and see their replies