This St George's Day, we should remember that the patron saint of England was an immigrant
Saint George was born in Turkey to a Turkish father and Palestinian mother. He lived in the Middle East and died at the hands of the Romans who persecuted him because of his faith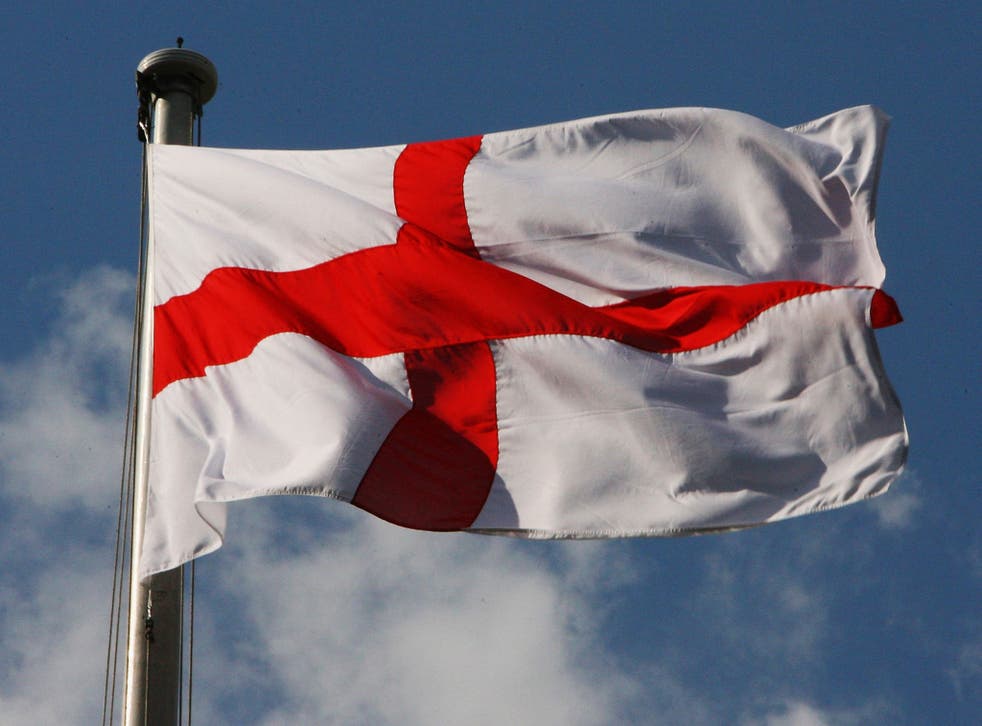 St George himself has become a national icon of the English people, across the different communities living in Britain. We have held events at my mosque in Leeds on St George's Day, where people of different backgrounds and ethnicities have come together to celebrate our national day. British Future found that six out of ten people agree that St George's Day belongs to people of every race and ethnic background in England.
Yet a tiny minority don't want everyone invited to the party. Far right extremists have sought to capture St George and use England's saint's day to foster division between our communities; to try and use the emblem of St George to highlight a "threat" posed to England's national identity from immigration. We will no doubt find some of them waving England's flag during the General Election and claiming it stands for anti-migrant rhetoric, racism and xenophobia – when in fact it stands for anything but.
Saint George was born in Turkey to a Turkish father and Palestinian mother. He lived in the Middle East and suffered persecution at the hands of the Romans. Young George joined the Roman army and quickly rose through the ranks, but was imprisoned, tortured and eventually killed, on April 23, 303AD, after he protested against the Roman Emperor's campaign of oppression and persecution against Christian believers. The image of George slaying a dragon, according to some, is actually symbolic of him defeating the evil forces, and remaining true to his faith.
Farage on St George's Day
It was the racial and religious discrimination that was prevalent at the time that resulted in the death of St George. Muslims regard him as dying in a state of submission to the One Creator – a person who submits to God. Muslims across the Middle East have traditionally associated George with Al-Khidr, (literally "the Green One") who is a wise mystical figure characterised in the Quran as, amongst other things, a helper to the poor and vulnerable. To this day, St George's shrine at Beit Jala receives visits from both Christian and Muslim pilgrims.
The story of St George's symbolic courage, compassion and acceptance of others travelled from the Middle East to English shores over the centuries and in the 14th century he was adopted as England's patron saint. Little do those who ignorantly use St George as an emblem to champion their racist views about who can call themselves "English" know that St George might not have passed their test.
That St George, an "immigrant", has become an emblem of the English nation is profoundly symbolic. We have adopted him and made him one of us – much as we have done with people who have come to these shores throughout our history. And he represents some of the universal values – courage, selflessness, faith, compassion and a commitment to justice – that we aspire to in England and across Britain.
UK news in pictures

Show all 50
It is these fine values that we must celebrate to make Britain a more integrated, cohesive and inclusive country. The Great Get Together, a series of public events organised on 17-18 June to pay tribute to the late Jo Cox, a Yorkshire MP who believed "we have more in common than that which divides us," is an excellent initiative to give communities the opportunity to come together at a time when this country has often felt divided and far from welcoming to all. St George's Day can do the same, if the noise of the prejudiced few is drowned out by the vast majority of us who want to live well together and celebrate all that we share.
Update: A couple of readers have contacted The Independent to point out there is much historical debate about St George's likely background. We would like to clarify that the article above did not set out to be a definitive account or to suggest that there is academic unanimity on the subject. 3/5/17
Join our new commenting forum
Join thought-provoking conversations, follow other Independent readers and see their replies