Stacey Solomon 'celebrating her imperfections' didn't empower me – it made me feel a hundred times worse
Am I the only person who actually thought having a muffin top was normal? All I see is a woman with a beautiful figure picking at her body and labelling parts of it imperfect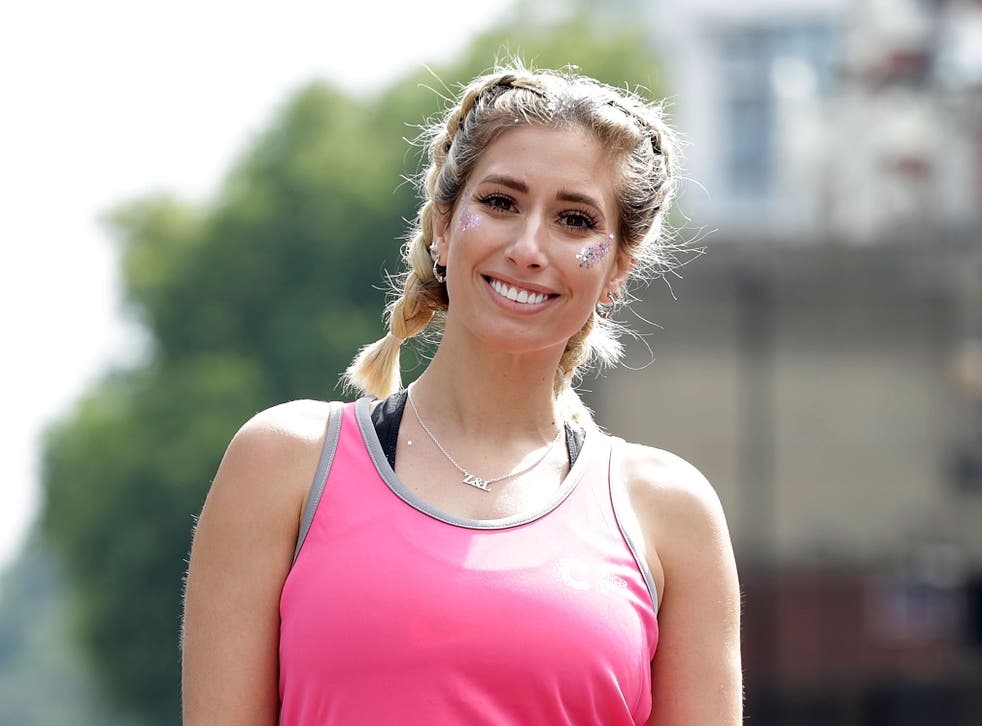 Stacey Solomon's recent Instagram post slams critics for shaming bodies that aren't perfect and celebrates her "society-labelled imperfections". In the video, the Loose Women panellist points out various parts of her body which she categorises in this way, including her "saggy boobs", stretchmarks and "muffin top".
The media has mostly responded with praise and as you scroll through the thousands of comments below Solomon's video on the social media site, the majority are positive.
"It's lovely someone in the public eye standing up for the huge stigma in that everyone should look a certain way and if they don't there is something wrong with them," writes @gemmamcghan.
"Thank you so much for this. Actually felt a little bit emotional. Recently becoming a mum your body completely changes and I didn't realise you don't snap back to that perfect publicised body," wrote @eliza.doyle.
Many people have labelled the star a "fantastic role model" for posting the candid vid, but personally I disagree somewhat. Yes, I understand that the intention behind the post is to empower women, but actually watching the video made me feel gradually disheartened.
Stacey Solomon on everything she loves about her body in body-positive holiday video
Let's take her point about the muffin top. When I wear a bikini I totally have that – in fact, I have it when I'm wearing jeans (when I'm standing up and sitting down) – who doesn't? Am I the only person who actually thought having a muffin top was normal? Solomon jokes about the insulating nature of her "fat", but to my eyes she doesn't look overweight at all; she looks like any ordinary woman I know.
Then she talks about what she calls her "saggy boobs." Don't get me wrong – I can see the humorous side of her pulling out an ice-pop and a pair of sunglasses from underneath her breasts, but when I watched it back, it made me feel even more self-conscious about what "ideal boobs" should look like.
Last but not least, we come to stretchmarks. In the video, Solomon points to barely-there stretchmarks and, while they are nothing to be ashamed of and I'm happy she's embracing their existence, I'm absolutely certain I have more.
The whole point of Stacey Solomon's video is to reach out to "everyone on holiday worrying about how they look", she explains, writing: "I thought I'd make a little holiday video celebrating my society labelled 'imperfections' because actually I love them, they're part of me, and they have their uses!"
The 13 cheapest destinations for a beach holiday in Europe

Show all 13
It's a noble aim, and I absolutely agree that society does tend to ignore (or belittle) bodies which are not model-thin and, in many cases, surgically enhanced. But why point to a normal body and use the language of the people who would mock it? Why even mention the word "imperfections"? Why make your breasts, your stretchmarks and your muffin top objects of humour because they aren't "perfect", rather than boldly stating that you're proud of your body – or merely confidently posting a picture of a normal body in a bikini with a smile and no accompanying defence at all?
Solomon's video has been viewed more than 166,000 times within five hours of it being posted and has more than 2,000 comments below the line – and the tide is beginning to turn on the positivity surrounding it. I think it's because people are seeing what I saw when I watched the video back: a woman with a beautiful figure picking at her body and labelling parts of it "imperfections in society's eyes". In doing so, she conforms to that elusive idea of the existence of a "perfect female body" and implies that even when you look fantastic to the majority of people, you should expect harsh judgment for "doing it wrong".
Join our new commenting forum
Join thought-provoking conversations, follow other Independent readers and see their replies