Stephen Paddock wasn't an Isis terrorist, but that may make the FBI's job even harder
In his first testimony before a Senate Committee since his appointment as the Director of the FBI, Christopher Wray divulged that more than 2,000 terrorism cases were currently under investigation by his organisation, and, significantly, that the number was split almost equally between acts of Muslim and right-wing extremists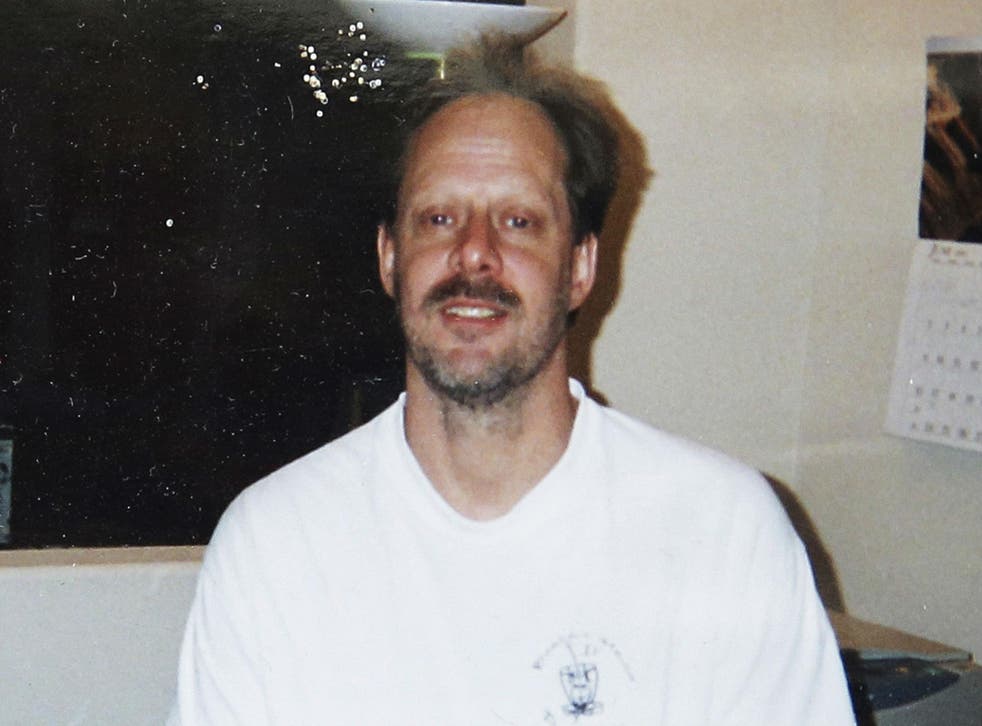 The massacre in Las Vegas was not carried out by an Islamist and the attempt by Isis to claim credit for the murders of 58 people was bogus, the US authorities concluded fairly swiftly. But this does not make the task facing the FBI any easier as it copes with investigating the dramatic rise in far-right terrorism which has taken place during Donald Trump's presidency, and a gun lobby triumphant and unbending thanks to the support of said President.
In his first testimony before a Senate Committee since his appointment as the Director of the FBI, Christopher Wray divulged that more than 2,000 terrorism cases were currently under investigation by his organisation and, significantly, that the number was split almost equally between acts of Muslim and right-wing extremists.
While talking about the gravity of the situation and the sheer workload being faced by his men and women, Mr Wray – replacing James Comey, who had been fired by Trump – expressed concern that unlike shootings and bombings by Islamists, severe violence by white supremacists is not a specific crime. While federal legislation makes it illegal to provide "material support" for foreign-inspired terrorism, there are no corresponding laws tackling support for racially motivated attacks.
Wray was not asked about what he made of Trump's defence of neo-Nazis marching in Charlottesville. But what is plain is that membership of extreme right-wing groups have surged, as has violence from them in recent times.
Las Vegas shooting: What we know so far
After being pushed to the fringes of American society, some members of these organisations feel an affinity towards the current President. The former Ku Klux Klan leader, David Duke, endorsed Trump when he began running for the office. Rachel Pendergraft of White Resistance News stressed that: "The President helps legitimise our message. It gives us the courage to say 'Hey, if he is able to become President of the United States, then that gives me the courage to tell my friends and my neighbours that I believe this or that. You can't call me names because the man that holds the highest office in the land, he shares the same concern as I do.'"
There is no evidence that Stephen Paddock was a white supremacist; unravelling what exactly motivated him to carry out this slaughter remains a focus of the ongoing investigation. His father, Patrick Benjamin Paddock, was a prolific bank robber who made the FBI's most wanted list. But one cannot be judged by the sins of one's father. Trump's father Fred was once arrested at a Ku Klux Klan rally; that does not, as his supporters would point out, make Donald Trump a Ku Klux Klan supporter.
But the rise of extreme right-wing groups – which has taken place with little or no condemnation from President Trump – does lead to an additional burden on the FBI and other law agencies. And, Trump is certainly playing a part, a hugely important one, in the critical issue at the heart of this ghastly tragedy: the ability of private individuals to amass firearms in America.
Las Vegas shooting – in pictures

Show all 15
Paddock had acquired an arsenal of 42 firearms. Some of them were automatic assault rifles, while others had been modified with devices enabling semi-automatics to auto-fire 800 rounds a minute. He had taken 23 of these to his suite at the Mandalay Bay Hotel, overlooking his targets, people at a country music festival, to carry out his slaughter. Two of the rifles were set up on tripods at windows. The police and FBI discovered he had thousands of rounds of military-grade ammunition in the rooms: there were several pounds of fertiliser in his car, a component of bomb-making.
There are now, it is estimated, around 310 million guns among the US population of 323 million. Since the Orlando nightclub shooting in June last year in which 49 died, another 585 have been killed and 2,156 injured in mass shootings.
Every day, on average, 92 Americans die from gunshot wounds; American children are 14 times more likely to die from gunshots than any other developed country. The US administration has done nothing much to stop this carnage. The gun lobby, led by National Rifle Association, is stronger than ever.
President Obama tried to bring in greater control after the murder of 20 children, along with six adults, in Sandy Hook in 2012 by a man with psychological problems. At a memorial service for the victims, he stated:"There can't be an excuse for inaction". The former President asked: "What choice do we have? We can't accept events like this as routine. Are we really prepared to say we are powerless in the face of this carnage? Are we prepared to say that such violence year after year is somehow the price of freedom?" However, he was thwarted in his effort to bring in stricter regulation by the NRA.
Donald Trump repeatedly attacked Hilary Clinton during the election campaign for her advocacy of greater gun control. He decried President Obama's attempts to bring in such laws during his two terms in office. The NRA endorsed him as candidate.
This year, Trump became the first sitting President in decades to address its leadership forum. There, he declared: "We have news that you have been waiting to for a long time. The eight-year assault on your Second Amendment freedoms has come to a crashing end."
Register for free to continue reading
Registration is a free and easy way to support our truly independent journalism
By registering, you will also enjoy limited access to Premium articles, exclusive newsletters, commenting, and virtual events with our leading journalists
Already have an account? sign in
Join our new commenting forum
Join thought-provoking conversations, follow other Independent readers and see their replies