As a queer person living in New York, I cannot accept the NYPD's apology for Stonewall
What we need is not a rainbow police department badge. We need action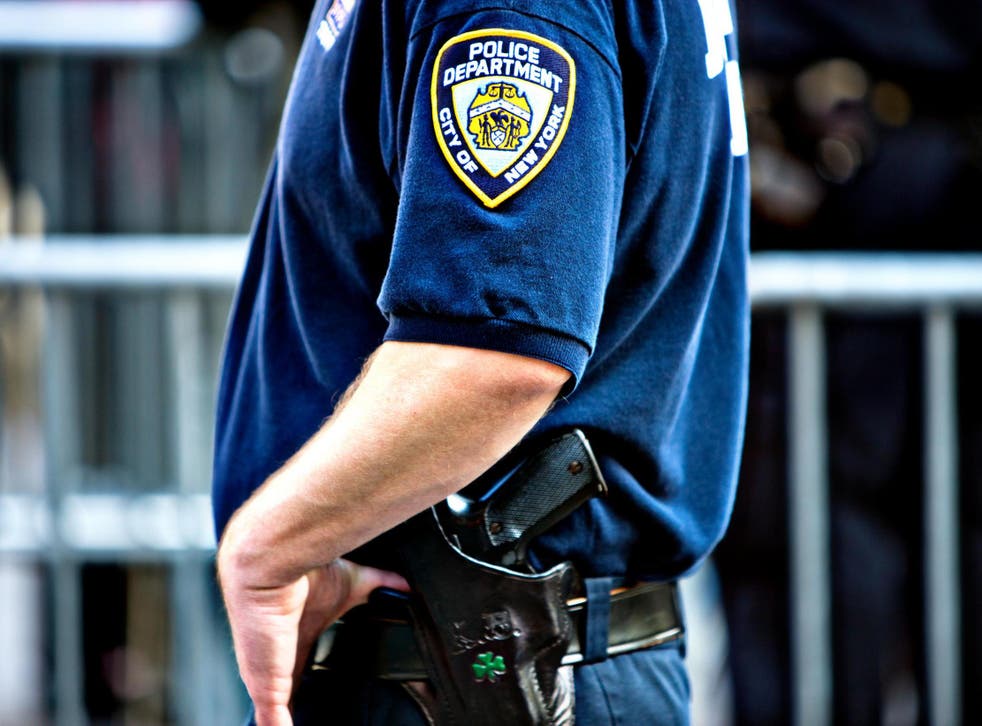 Today, as New York Police Department Commissioner James O'Neill apologised for the actions of the NYPD during a 1969 Stonewall Inn police raid, I felt sick to my stomach.
Today I heard an apology 50 years too late, and it made me angry. As Commissioner O'Neill vowed that "this would never happen in 2019", I could only laugh at that bold-faced lie. Because why would Mr O'Neill bother apologising when NYPD officers target LGBTQ people and people of color all the time?
As he said, "the actions and the laws were discriminatory and oppressive" when Stonewall first happened — but what of the discriminatory and oppressive practices of the New York Police Department in 2019?
In a year when a trans woman of color is arrested for "false personification" for giving their born name to the NYPD, are forced to wear pink handcuffs, and are degraded and mocked by "New York's Finest", I find O'Neill's apology insultingly hollow.
Indeed, trans women are profiled as sex workers by police in Queens so often that the NYPD had to reword a penal code. So what's the point of an apology at all?
Instead of apologising for Stonewall, where are the NYPD's apologies for Linda Dominguez? For Ben Collins, Antonio Maenza, and Josh Williams, who were called "f*****s" by NYPD during an arrest in 2013? For any queer person who has been victimised or denied justice since Stonewall?
More importantly than apologies, where is the comprehensive change?
It's easy for O'Neill to apologize for something so completely removed from his career; he was a child during the riots. It is much harder to try and enact full-blown, systematic upheaval of an institution's norms. But I am not, and will not be, thankful for crumbs, which is what I believe this apology is. Our community deserves so much more.
What Mr O'Neill fails to understand is that Pride exists because of the violence directed by police towards queer people. Pride is a direct response to the Stonewall raids and riots, and to unfair treatment that persists in 2019.
New York's LGBT community chants "No hate" outside historic Stonewall Inn
Stonewall was 50 years ago, and I am forever grateful for the gay men, queer women, and transgender people who fought for me to live the life I do as an out bisexual woman in 2019. I owe them for paving the way and for fostering a culture where I am accepted.
Because of the queer people who fought for our freedom to love who we love, we must remember Pride is not a party, and apologies are just words until they're put into action.
Pride is a long-standing riot, a demand of recognition; it is an unapologetic celebration of queer life, love, and liberation. It is a reaction to oppression, not just a parade. For my revolutionary queer predecessors who quite literally threw the first brick at Stonewall, I can't accept O'Neill's apology without action. It would be wrong.
What we need are not words from an officer who wasn't present at the Stonewall riots. What we need are legal protections for all lesbian, gay, transgender, and other queer people. We need policy reform, not rainbow NYPD logos. We need reparations, not press conferences.
We need action, not apologies.
Register for free to continue reading
Registration is a free and easy way to support our truly independent journalism
By registering, you will also enjoy limited access to Premium articles, exclusive newsletters, commenting, and virtual events with our leading journalists
Already have an account? sign in
Join our new commenting forum
Join thought-provoking conversations, follow other Independent readers and see their replies