Syria bombing: EU 'understands' recent airstrikes but calls for 'urgent' resumption of peace talks
Research shows that when women are involved in peace processes, they last much longer. That's why we're making changes
When women participate in peace processes, the resulting agreement is 35 per cent more likely to last at least 15 years. This fact underpins the reason for a £1.6m fund to bring more women into these agreements
Conflict continues to ravage many parts of the world today. Despite the best efforts of governments and aid organisations, lives are lost, families are traumatised, children miss out on food and education, and societies are unable to prosper.
Women and girls are in the middle of all this. Yet they continue to be sorely underrepresented in global work to mediate conflicts and bring peace to conflict affected societies.
They continue to be sidelined and excluded from the decision-making arenas where arrangements that affect their lives are made. This includes the signing of peace agreements, and the reconstruction work to build equal and fairer societies post-conflict.
In fact, women have made up just 2 per cent of mediators, and 5 percent of witnesses or signatories, to major peace processes in the last 30 years.
Douma chemical attack: Syria war in pictures

Show all 13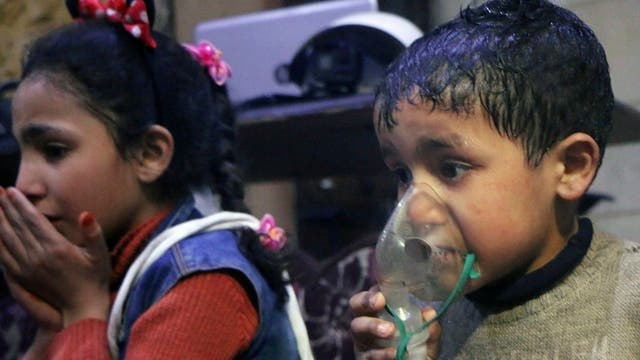 Unsurprisingly then, without women's voices the majority of peace agreements since 1990 have failed to even reference women, let alone address their concerns. This is unacceptable.
When women participate in peace processes, the resulting agreement is 35 per cent more likely to last at least 15 years. So it makes sense if we want to resolve conflicts, and create lasting peace, that women must be involved.
And there's a more fundamental reason, too. Simply, women have a right to be represented in every peace process. It is utterly naive to expect lasting peace if only half of the community affected by conflict are invited to find solutions for peace.
In the last few years, there have been several efforts to enable more women in peace-building. UN Secretary General Antonio Guterres is making gender equality a key aim of his time in office, and has established a High-Level Advisory Board on Mediation. Half of its members are women.
There are also now women's mediation networks which try to increase women's meaningful participation in conflict resolution. They operate within the African Union, Southern Africa, the Nordics, and the Mediterranean regions.
Inspired by these initiatives, the UK is this week launching a Network of Women Mediators that will work across the Commonwealth, using the expertise of women drawn from Commonwealth countries, to mediate in conflicts worldwide. It will be supported by £1.6m in funding, as the foreign secretary announced earlier this week.
The Network will provide women from across the Commonwealth with support and opportunities to increase their participation in conflict resolution, amplifying their voices and empowering those already working tirelessly on this agenda. It will work with women at all levels of the peace-building process, from supporting grassroots organisations to influencing policy at the highest levels.
It will also create a forum for women to share their experiences and opportunities. Through this Network, we will make it impossible for anyone to claim that there are no "qualified" women for these vital roles.
Women's meaningful participation in peace processes is also crucially linked to girls' access to quality education. We need to build the skills and confidence of women and girls across the Commonwealth to achieve their fullest potential and contribute to their societies, economically, culturally, and through conflict mediation. Education will empower them to make transformative decisions for themselves and their families.
No one deserves to be caught up in conflict. But women must definitely be placed right in the heart of our attempts to resolve it. Or else those attempts won't work.
Lord Tariq Ahmad is a Conservative life peer and minister for the Commonwealth
Join our new commenting forum
Join thought-provoking conversations, follow other Independent readers and see their replies