The former Oxford student suing his university makes an interesting argument, but it won't win us over
The mere fact that Faiz Siddiqui made it to Oxford is evidence that he was already part of a powerful and privileged network created by a 'path dependent' process – one that confers advantages in terms of skills and social connections that most people never had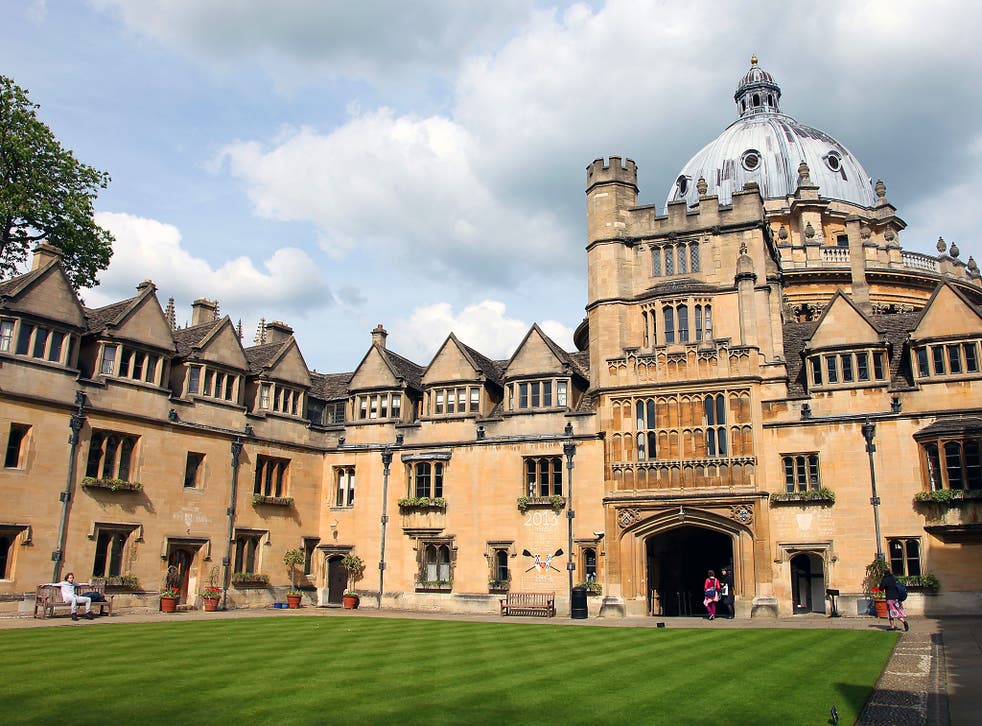 In this age of populist revolt over the arrogance of "elites" the case brought by Faiz Siddiqui against Oxford University feels like some fake news generated in a propaganda bunker in order to fire up the gullible masses.
Yet you couldn't, as they say, make it up. Siddiqui really is claiming at the High Court that some "negligent" teaching he received while reading history at Brasenose College some 16 years ago prevented him taking a first class degree.
And that academic body blow, in turn, he argues, meant he never embarked on a lucrative career as a commercial barrister. Siddiqui feels Oxford should now stump up £1m to compensate him for the earnings he would, he believes, have raked in over that period as a hot shot lawyer.
You don't have to be a member of the angry populist vanguard to feel irritated by Siddiqui's claim – and most of us will probably be hoping the court tells him were he can lodge his £1m damages claim. Yet, at the same time, it's worth recognising that there's an important economic theory embedded in Siddiqui's argument: path dependency.
This is the idea that initial conditions, and small differences in those initial conditions, can, over time, have a significant impact on how things work out.
Top 10 universities in the UK according to the Times Higher Education

Show all 10
Think of the position of English as the universal language of global business. English Protestant non-conformists were the dominant European group who colonised the Americas in the 17th century, and after independence English thus became the language of the young United States.
When the United States emerged as the pre-eminent global economic and military power of the Western world in the twentieth century that made English the new global "lingua franca".
What if the dominant group among the American colonisers had been Dutch or French? Then it's entirely possible that the global language of commerce today would be the mother tongue of Geert Wilders or Francois Hollande.
Similarly, why does almost every computer keyboard in the Western world use a "QWERTY" letter configuration? There are many other possible configurations, ones more efficient for transcribing many of the world's languages. The answer is that QWERTY was the layout used for the Remington No.1, the world's first commercially successful typewriter designed by Latham Sholes and Carlos Glidden in New York in the 1870s.
People got used to the configuration early on. And as technology progressed, from typewriters to personal computers, manufacturers never changed it. And now most of the world uses QWERTY, they probably never will – at least for as long as we use keyboards to input data. But if Sholes and Glidden had used a different keyboard layout for the Remington a century and a half ago I might be tapping out this article today on a keyboard using an entirely different array of finger patterns.
When industries, by historical accident, take root in a certain location they can sometimes be immovable. A network of ancillary firms spring up in the same location to service the core industry, making it a no-brainer for other new industry players to establish themselves there too.
Path dependency helps explains why Hollywood is the global capital of the film industry and why the City of London is the pre-eminent global financial hub. In the latter case, we'll see whether Brexit is a big enough shock to change it. People who are confident that the City will survive are using path dependent logic.
This is the argument Siddiqui's lawyers presumably seek to make too. Those boring tutorials adversely affected the initial conditions of his adult life – and his career was on a less lucrative path ever after.
Trump protester attacked at Ohio State University
This is similar to the plot of the tragic late 1990s rom-com Sliding Doors where, through movie magic, the life of the Gwyneth Paltrow's character is shown simultaneously taking dramatically different courses based on whether or not she managed to jump on a specific Tube train before the doors closed.
But unfortunately for Siddiqui it won't be easy to make that case in economic terms, let alone legal ones. The two key factors behind path dependence in economic and social systems are positive feedback and network effects – people adopt a system, or standard, or location, because enough other people have done so and this creates a self-reinforcing cycle, which leads to exponential growth and compounding success.
Yet Siddiqui's life and career is not a "system" in itself, but a small component of larger ones. And this is, in fact, the likely source of the irritation that his claim provokes. The mere fact that Siddiqui made it to Oxford is evidence that he was already part of a powerful and privileged network created by a path dependent process – one that confers advantages in terms of skills and social connections that most people, some of them equally talented and hardworking, never had.
The powerful economic force of path dependency had already worked in Siddiqui's favour. For him to then blame it for not delivering him the full financial rewards to which he felt entitled is almost as rich as the alternative career Siddiqui imagines he would have enjoyed.
Join our new commenting forum
Join thought-provoking conversations, follow other Independent readers and see their replies