Will the West allow Sudan's generals to drag the country towards a catastrophic civil war?
The generals are turning the country into a powder keg, and stability in the Middle East and East Africa is on the brink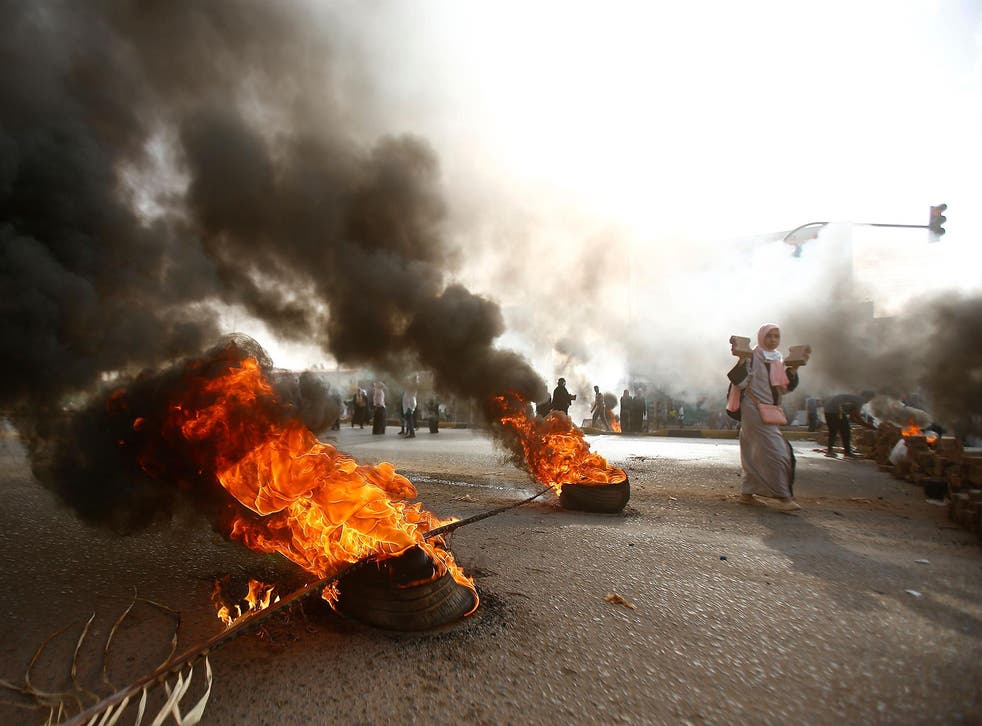 If you want to understand what's going on in Sudan today, it's worth imagining the same events on home turf. So let's pretend for a moment that London is Khartoum, Europe is the Middle East, and that extraordinary things are unfolding on your doorstep.
A major protest is taking place in Westminster. People are asking for change. A change to social and political systems, and reform of the NHS. The British government, now run by army generals, agents from MI5 and MI6 and by police chiefs, is refusing to give in to the demands.
Instead, the government holds its ground on fundamental principles they believe in. Those fundamental principles appear to include military rule, of course, and so the generals (and spies) start to think about storming the protest, which has now become a tens-of-thousand-strong sit-in in Parliament Square.
In our imaginary scenario, governments in Berlin, Paris and Rome back the generals in London. They fear that if the classic western system changes in the UK, it will break up the post-Second World War order of things in Europe. If successful, the new system desired by the British protesters will come to haunt them too.
There is danger in the air. Discussions on using violence against peaceful protests are escalating.
World news in pictures

Show all 50
The last prime minister left office as the protests took hold, but now the army general who took over has paid a visit to Germany and Italy, while his deputy holds talks in Paris.
Both come back to London having heard what they needed. One week later, the sit-in is no more. Parliament Square has been turned into a bloodbath and 35 people are dead.
…………...
Whether or not this helps to bring home the gravity of events in Sudan, I don't know. But it should at least remind us how precious, and how fragile the demands of the Sudanese protestors are. People have demanded change and some sort of democratic rule. They have pulled together a vast umbrella of support from across the Sudan political spectrum called the Forces of Freedom and Change (FFC) to lead the protest and get their voices heard.
The military junta, a bizarre hodgepodge of military and paramilitary forces and militias, has procrastinated through rounds and rounds of confrontational talks with FFC leaders. Generals, rejecting a civil state where political pluralism and the rule of law prevail, have turned a potentially fruitful negotiation into a tedious game of point scoring.
Today, the junta carried out military coup 2.0 (after taking over from al-Bashir last April). They declared that a government will be formed and presidential elections will take place in nine months. The generals are turning Sudan into Venezuela, where opposition might be forced to announce its self-proclaimed government too.
Mohamed Hamdan Dagalo (known as Hemedti) is the hot-headed general and staunch believer in a military state whose forces allegedly led the massacre on Monday morning. He seems unable to understand how heavy the price will be for his country, and the rest of the world, if things go wrong in Sudan. The country is delicately stitched together, with different ethnic, tribal and religious groups seeking peace, co-existence and redemption.
A series of small-scale civil wars and tribal conflicts still wreak havoc in Darfur, the Blue Nile, and South Kordofan provinces, where the same military (including the Janjaweed militia, which these days falls under general Hemedti's direct command) committed war crimes against civilians.
Support free-thinking journalism and attend Independent events
The generals are turning Sudan (population 40 million) into a powder keg. A civil war is becoming more likely than ever, which puts stability in the Middle East and East Africa on the brink. If things continue to deteriorate, immigrants crossing the Mediterranean would likely hit new records; Isis might even be rehabilitated.
This is not scaremongering. If the military junta insists on going down the bloody road of shooting innocent people in the streets of Khartoum, it is entirely possible to see Sudan slipping into the kind of conflict that we have seen in Syria, Libya and Yemen, perhaps worse.
The junta's patrons in Saudi Arabia, Egypt and UAE are caught in a battle between two political choices: democracy of some kind; and violent and autocratic military rule. In Sudan, the FFC leaders believe that establishing a politically divergent democratic system is the only path to peace and stability. The military junta upholds the "democracy means chaos" approach.
But, of course, the FFC politicians and activists don't carry Kalashnikovs which they can aim randomly at civilians as a means to impose what they think is right for the future of the country.
The regional bigwigs also envisage a future military-ruled state in Sudan. The Khartoum sit-in was only one example of a series of interlocking democratic pressure groups which cover the Middle East. If it had succeeded, goes the thinking, the region would witness ripple effects in new demonstrations and riots which would rock the status quo.
Sudan has always been left to regional powers to deal with while the West turns a blind eye. Never mind calls for the UN Security Council to convene; everyone knows this is only another diplomatic fudge. But now, with Omar al-Bashir gone and the military in place, maintaining the same western policy towards Sudan is only dragging the country into a troubling unknown.
We have to understand that although al-Bashir has gone, there has been no revolution. The regime is still hijacking people's lives and rights, is brutally suppressing protest and is plotting to control their future too. You only have to ask yourself if you would tolerate this on the streets of London?
Join our new commenting forum
Join thought-provoking conversations, follow other Independent readers and see their replies