Children's mental health has hit crisis point – and damaging education reforms are to blame
Young people's collective stress buckets are overflowing as they attempt to endure the realities of a world which consistently demands academic, social and aesthetic perfection with no means of releasing that pressure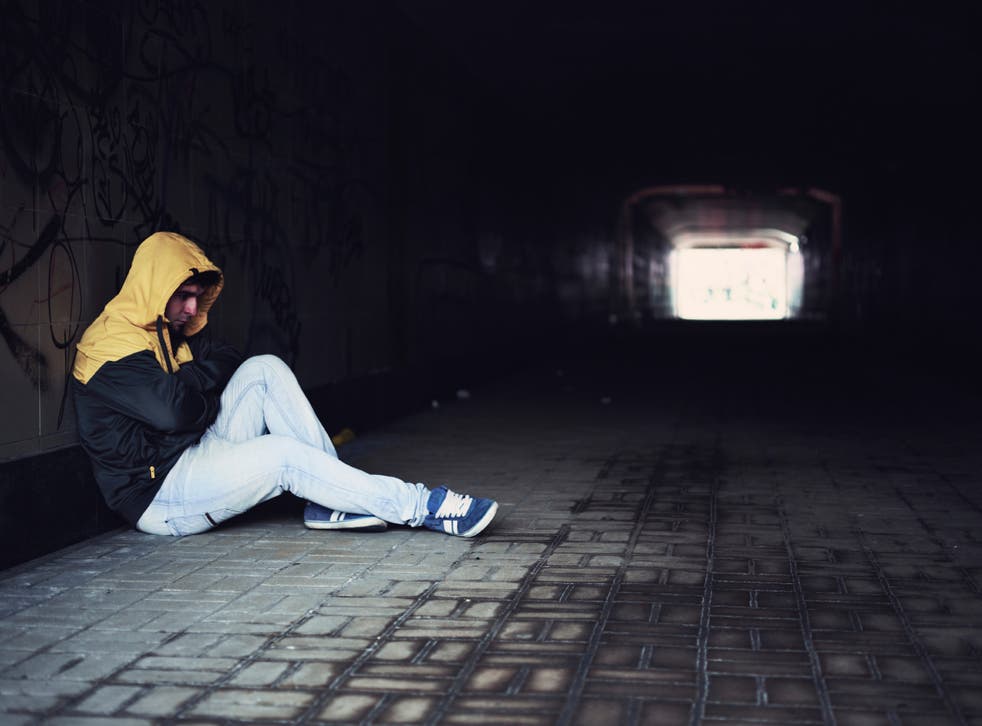 Certain sectors of the press and social media have of late been engaged in a largely pointless debate over whether indeed the children of today's society are in more distress and encounter more adversity that their predecessors.
Sarah Vine used her column in the Daily Mail to casually dismiss the recent, extensively researched government report which revealed one in three teenage girls in the UK is experiencing psychological distress, because, as she puts it "asking a fourteen year old girl if she's unhappy is like asking if a dog wants to go for a walk".
Stan Kutcher, Professor at the Psychology Department at Dalhouse University, who has recently emerged as a prominent speaker here across the pond, famously declared of child and adolescent mental health "there is no crisis, for heaven's sake". Meanwhile, below-the-line comments from readers of heartfelt first-person accounts of anxiety and depression huffily proclaimed that this generation "don't know they're born", "we licked t'road clean wi't tongue", etc.
All of the above serves only to detract from the real issue. Whether you believe mental health is only "worse" today because we are talking about it more or that a percentage of young people are 'self-diagnosing' mental illness (in opposition to the overwhelming amount of evidence to the contrary) is completely irrelevant. 98 children aged 10-14 killed themselves here in Britain during the past decade. Suicide is responsible for one in four male deaths between the ages of 24 and 35 and Childline have reported a record number of callers with suicidal thoughts during the past year.
DNC 2016: Demi Lovato speaks about mental health as she endorses Hillary Clinton
One young person in potential-draining, function-impairing distress is too many and this is particularly pertinent today – World Suicide Prevention Day.
The interesting notion in this on-going debate is that the reason young people are seemingly less able to cope with the pressures of the modern world is because we have taken away their coping mechanisms. This is something for which (husband of mental illness-mocking Sarah Vine) Michael Gove must shoulder some blame – due to his changes to the education system (as executed by Nicky Morgan and latterly, Justine Greening).
Mental Health First Aid England, an organisation which provides training on how to deal with a person in psychological distress in the workplace and in schools, describes how every human being has a "stress bucket". Our stress buckets are incrementally filled by having to deal with every day challenges. In the life of a young person these challenges might consist of academic stress, peer pressure, family difficulties and pressure to conform socially, all of which are ever-more prevalent in our increasingly individualistic society. If a person does not have a "tap", a means by which to empty their stress bucket, it is likely to overflow – resulting in panic, anxiety, depression or, in the most extreme cases, suicidal thoughts and behaviours.
The science supports MHFA's analogy. Any situation which places us under stress results in the release of adrenaline into our system, as our body enters "fight or flight" mode. The flooding of the system with adrenaline is responsible for panic attacks. Without means to release adrenaline, the body will produce the hormone cortisol, an imbalance of which is widely acknowledged to result in feelings of depression.
Adrenaline can be released through physical or creative activity or through relaxation, all of which are largely absent from the school curriculum – particularly in the state sector.
We who were privileged enough to enjoy daily or bi-daily PE lessons (Gove refused to sign a mandate to ensure state educated children would do a minimum of two hours physical education per week) and for whom dance, drama, art and music were woven into the fabric of school life were actually learning coping mechanisms which are essential for our mental health and therefore our survival. An education agenda which has, since 2010, focussed pretty-much solely on core "academic" subjects, squeezing out the arts and stripping the budget for PHSE (personal health and social education) under austerity measures has had a devastating impact on children's ability to cope.
Now, young people's collective stress buckets are overflowing as they attempt to endure the realities of a world which consistently demands academic, social and aesthetic perfection with no means of releasing that pressure.
This week, I released my report on the state of the British education system and how it actively aspires against good paediatric and adolescent mental health. In it, I argue that the things we consider "optional extras" in education are in fact essential for our mental health and therefore our survival. The mental health crisis, which I have learned during my almost-decade visiting schools and colleges throughout the UK is very real indeed, is in part the price we have paid for the sacrifice of arts and sport at the altar of academic-snobbery.
It is time children and young people were both seen and heard and we demand real change on their behalf, to stop more needless loss of life.
Natasha Devon MBE is founder of the Body Gossip Education Programme and one third of Self-Esteem Team, who have delivered mental health and body image education to more than 65,000 teenagers throughout the UK
Register for free to continue reading
Registration is a free and easy way to support our truly independent journalism
By registering, you will also enjoy limited access to Premium articles, exclusive newsletters, commenting, and virtual events with our leading journalists
Already have an account? sign in
Register for free to continue reading
Registration is a free and easy way to support our truly independent journalism
By registering, you will also enjoy limited access to Premium articles, exclusive newsletters, commenting, and virtual events with our leading journalists
Already have an account? sign in
Join our new commenting forum
Join thought-provoking conversations, follow other Independent readers and see their replies