I have been a surrogate four times – and this is what it's really like
With every contraction I could see the pain on their faces – the guilt that I was going through all of this just for them. But what was a few hours of pain for a lifetime of joy that a child could bring?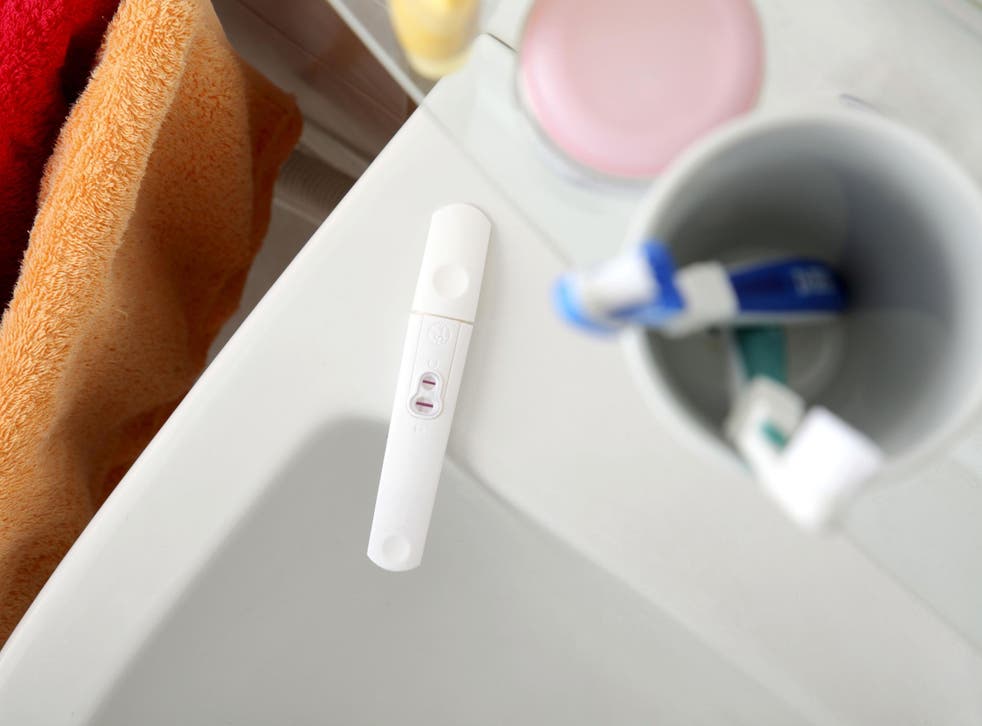 I first looked into surrogacy about 20 years ago, purely by chance. I initially wanted to pursue egg donation – I'd finished my own family and at just 21 it felt like such a waste of my fertility.
However, upon researching egg donation I realised that I would have to act anonymously. I was disappointed, as I very much wanted to know what would happen with my eggs, who they were passed on to, and details about the child that may possibly be born.
Further research led me to surrogacy, and the not-for-profit organisation Surrogacy UK. It had an ethos of friendship first and promoted a life-long relationship with the people you helped. This sounded perfect to me.
I joined and found like-minded women in the other surrogates. I didn't have to explain why I wanted to do it – they all just understood. It was an amazing and accepting experience.
I went on one of the informal pub lunch socials and got chatting to a lovely lady. We spent the next few hours talking about everything but surrogacy. We got on so well that I knew I wanted to help her and her husband. I asked the organisation to let them know I was interested in getting to know them more. They were so excited, and felt the same about me as I did about them – we were instant friends.
UK news in pictures

Show all 50
We spent a few months getting to know each other and I knew I couldn't not help them. They were so wonderful, and I could see what wonderful parents they would make.
A few months later I made the call to say I had a positive pregnancy test! I was so excited and just so happy for them – it felt like all of our dreams were coming true. The pregnancy went so smoothly and the only strange moments were at hospital visits, when other people couldn't understand who everybody was!
We got so used to telling our story to everyone and anyone that would listen. We were all so proud of the special way this baby was coming into the world.
I eventually went into labour with mum holding one hand and dad holding the other – they were amazing birth partners, but with every contraction I could see the pain on their faces – the guilt that I was going through all this pain just for them. But they were my friends and I would have gone through it ten times over for them. What was a few hours of pain for a lifetime of joy that a child could bring?
Finally one last push and baby had arrived, delivered straight on to my stomach with me looking at her mum saying "She's here, your baby's here!"
Friends congratulate Khloe Kardashian on pregnancy news
With shaky hands, dad cut the cord and baby went straight on to breastfeed from her mum – she had induced lactation and was able to feed the baby herself. Seeing the three of them together overwhelmed me in a way that is hard to describe – I was tired and a bit achy but so very, very happy.
I knew at that moment that I would do it all again. I had another little girl for another couple, and then eventually a beautiful brother and sister for my last couple.
After 15 years, I retired as a surrogate at the age of 40. I'm constantly reminded by others that I could carry on for another 10 years, but I'm now happy helping others to achieve that dream through my volunteer work for Surrogacy UK.
Lots of people say I'm giving such a gift to others – but what they don't realise is that surrogacy has been a gift to me. I have been given three wonderful sets of friends in the families I have helped to create, numerous friends through the organisation and a wonderfully supportive group of surro-sisters who are all like family to me now.
My own children have learned that if you have the ability to help someone then you should – and if you have a dream then you should follow it. I did, and I feel very privileged to have been able to be a surrogate four times over.
Sarah Jones is a volunteer for Surrogacy UK
Register for free to continue reading
Registration is a free and easy way to support our truly independent journalism
By registering, you will also enjoy limited access to Premium articles, exclusive newsletters, commenting, and virtual events with our leading journalists
Already have an account? sign in
Join our new commenting forum
Join thought-provoking conversations, follow other Independent readers and see their replies