As a Syrian refugee who was offered asylum, I realise how lucky I am
I never had to face the ignominy of a potentially deadly boat ride followed by near-endless marching to get to a continent to find it was closing its borders to people exactly like me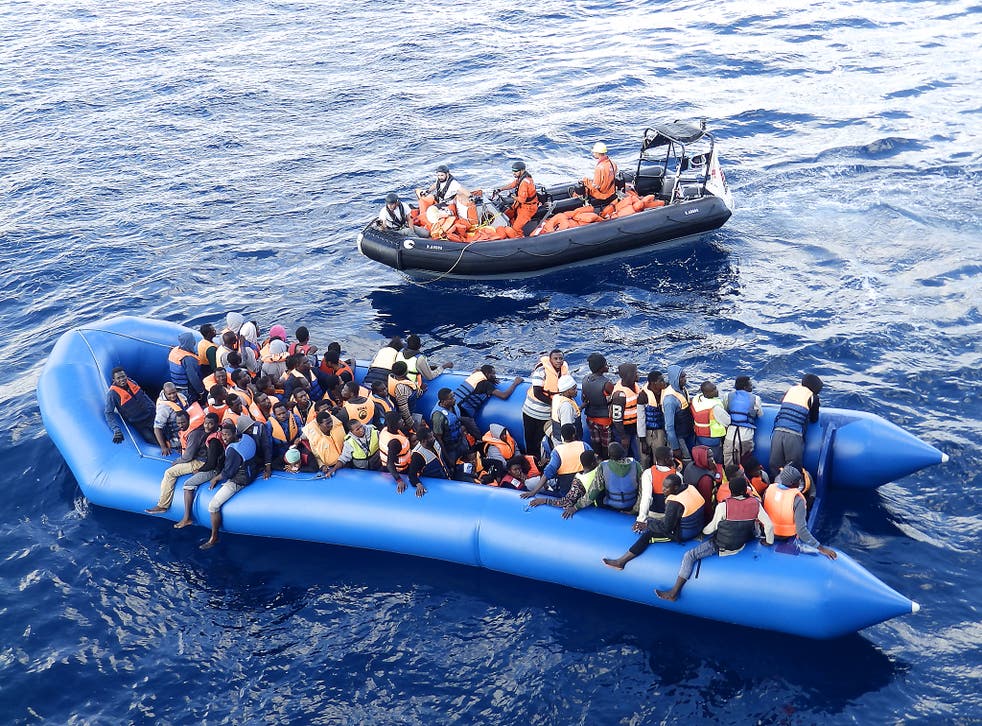 Of the Syrians, I have had it easy. Yes, I was jailed both by the Syrian government and later in Lebanon. Yes, I lost all my worldly possessions and have been separated from my family for four years. But I am a lucky one.
I say that because due to my persecution by Syrian President Bashar al-Assad's regime, I was able to get political asylum in France. The government kindly supported me with living costs and helped me learn French. More than anything I want to give back to that society.
But why I am really lucky is political asylum also meant I was able to fly directly to Paris from Lebanon. I never had to face the ignominy of a potentially deadly boat ride followed by near-endless marching to get to a continent to find it was closing its borders to people exactly like me.
That is the situation thousands of my countrymen and women have found themselves in in Greece.
The closure of a series of European borders in a domino effect has left thousands of hopeless and traumatised refugees in the country in Catch-22 situations. Either they wait the seemingly endless days hoping for papers that may never come, or they pay a smuggler to take them to their desired country illegally – running the risk of being sent back.
Refugee women forced out of Italian town after locals block streets
So while I have started to rebuild my life in France, I felt I couldn't ignore the suffering of my fellow countrymen and travelled to the ill-equipped and dirty camp of Nea Kavala, a military compound in northern Greece.
"Europe is a big lie," said to me Issa Alkheder, a civil engineer graduate from Syria's prestigious Aleppo University, in a typical comment. "I dreamed of finding work here as an engineer, of turning all the ideas in my head into reality. But for six months my brother and I have been stuck in a tent in northern Greece waiting for the unknown."
"It's a slow death."
As the camp is set on the land of a dried lake, a heavy downpour leaves many of the tents sodden within a few hours.
The camp's residents come from war zones all over the world, and there is a level of tension between them – which sometimes bubbles over into violent quarrels. Residents complain that the Greek military doesn't often intervene to disperse these quarrels and protect vulnerable families and children.
This lack of protection is increasingly turning some communities of refugees into mafia-like groups. The majority of residents don't feel safe, accusing the military of failing to give them the protections they deserve.
Hasan Elias, a physics graduate from Saladin University in Iraq, is also stuck. "We endured a lot of suffering," he said. "Patience has limits. We couldn't tolerate it anymore."
"Thank God we crossed the sea miraculously, but the shock was huge when got to Europe and realised human rights is just a phrase. We had to forget about studying and our future. Our reality now is torn tents."
In pictures: A day of refugee rescues in the Mediterranean Sea

Show all 7
Different generations are not getting the education and support they need, many of whom fled their countries for exactly that reason. Under the blistering Greek sun, where the temperatures reach 38 Celsius, lie the elderly, pregnant women, new-born babies and the sick. Their tents don't protect them from the heat. The camp has no electricity, leaving people in complete darkness at night.
The medical care and facilities are also lacking, the nearest hospital miles away. Emergencies can lead to frantic attempts to find a doctor, particularly at night. Medicine is often in short supply.
For me, it was perhaps harder than the other volunteers in the camp. As one of the few Arabic speakers, and a Syrian, the refugees clung to me – believing I could be their chance to leave the camp or help them somehow.
I felt somehow guilty that I was in my position and they theirs. The differences between us seemed somehow random. A bureaucratic decision gave me a future once again; a bureaucratic decision has taken away theirs.
Europe should provide solutions to improve the conditions for refugees and asylum-seekers in Greece. It should also help the cash-strapped Greek authorities to provide appropriate, safe shelter, adequate sanitary facilities and appropriate medical care. For the refugees, who believed Europe was their way to a better life, it is the only way to show them the dream wasn't an illusion.
Join our new commenting forum
Join thought-provoking conversations, follow other Independent readers and see their replies