I was a tour guide in Syria – here's what it was like before the war
Months after escaping to Egypt, I saw video footage showing the destruction on our street. I saw that my office had been destroyed by heavy shelling. My memories and all my hard work were literally turned into rubble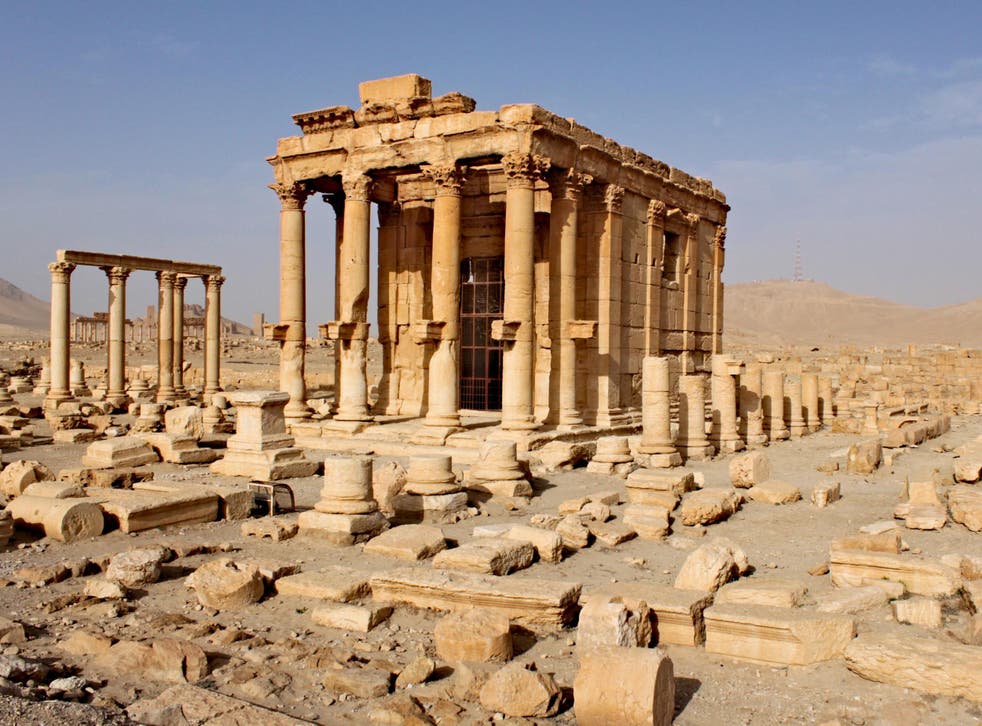 Syria's beautiful heritage sites are a testimony to the different cultures and civilisations that went before us. They include some of the world's oldest and most prestigious sites, which were built and preserved by people and empires over centuries.
They are also a testimony to who we, as Syrians, are today. They are part of our identity. They represent our life, which was once a good and happy life.
World heritage day on 18 April was a celebration of diverse histories and cultures. It made me think back to my life in Syria before the war.
I worked in Syria's tourism industry for two decades. I had the great privilege of walking in the footsteps of history countless times, showing tourists, who would flock from around the world, our historical treasures.
My office was in the centre of the city of Homs. Tourism was thriving in our area, with thousands of people visiting every year. We would show them the old and the new Syria and introduce them to what it once was and what it had become, which is also very significant.
In Damascus, tourists loved to walk down the city's old streets and visit its bustling market area. They would watch the "Hakawati" or traditional storytellers, who would relate ancient tales. In Dara'a, they would visit the Bosra theatre, a large ancient Roman theatre, which was on the list of all tourists coming to Syria. In my city, people would visit the Citadel of Homs and many other important sites, including religious ones.
But the ancient city of Palmyra, outside of Homs, was my favourite. It was also my special area of expertise. The columns of the colonnade, the temples and the Roman theatre were just some of the stunning sites. They were always close to my heart. I loved showing tourists the heritage sites. I always tried to give them an authentic image of Syria – the one which illustrates how deep-rooted history is in our country.
I felt such great pride when people, who would come from great countries such as Britain, found my country fascinating. Tourists would say to me that they now understand how Syria's history has contributed to world religions and civilisations. They would gaze wide-eyed at the monuments.
Syria bombing: EU 'understands' recent airstrikes but calls for 'urgent' resumption of peace talks
These were such precious memories for me. But unfortunately, that is all they are now – memories.
When the fighting broke out, I was caught in crossfire as I walked home from work. One of my knees was shattered by a sniper's bullet. I wasn't sure if I was going to survive. I now have an artificial knee and find it difficult to walk properly without the support of a crutch. My family and I had no choice but to flee Syria after life became too dangerous.
Months after escaping to Egypt, I saw video footage showing the destruction on our street. I saw that my office had been destroyed by heavy shelling. Half of my life was spent in that office. My memories and all my hard work were literally turned into rubble. It brought tears to my eyes.
But I could hardly mourn my own losses when there is so much destruction taking place. The loss of human life is a tragedy beyond any words, but the loss of our heritage sites is also heart breaking for us. So much of it now lies in ruins.
Isis and the war destroyed Palmyra and so much more. They have destroyed the past and the present. We never imagined that Syria would become a victim of so much hate and destruction.
Inside Syria's obliterated 'capital of the revolution'

Show all 10
Last year, my family was lucky enough to be given a new chance at life thanks to the British people and their government who have accepted us in their country. We now live in Hereford as part of the Syrian vulnerable persons resettlement scheme, and with the support of Refugee Action and Herefordshire Council, we are slowly finding our feet in our new home.
We've been exploring our new surroundings, including some of the country's great historic sites. When I visit Britain's treasures, I remember how much I love this field of work.
As the conflict in my home country enters its eighth year, I try to think of ways to preserve my memories by documenting and sharing them with the world. I want to find ways to continue to highlight the significance of Syria's history and people.
We have lost a lot, but we still have a lot to show and be proud of in Syria. Syria is not Isis. It is not war – it is much greater than this. We must continue to show the world that we are good people with a great culture and values – we love life and all that it represents.
Join our new commenting forum
Join thought-provoking conversations, follow other Independent readers and see their replies