Syrian refugees will cost ten times more to care for in Europe than in neighboring countries
A budget of $3,000 per refugee in Jordan would provide food, water, education and opportunity. In Germany this will cost $30,000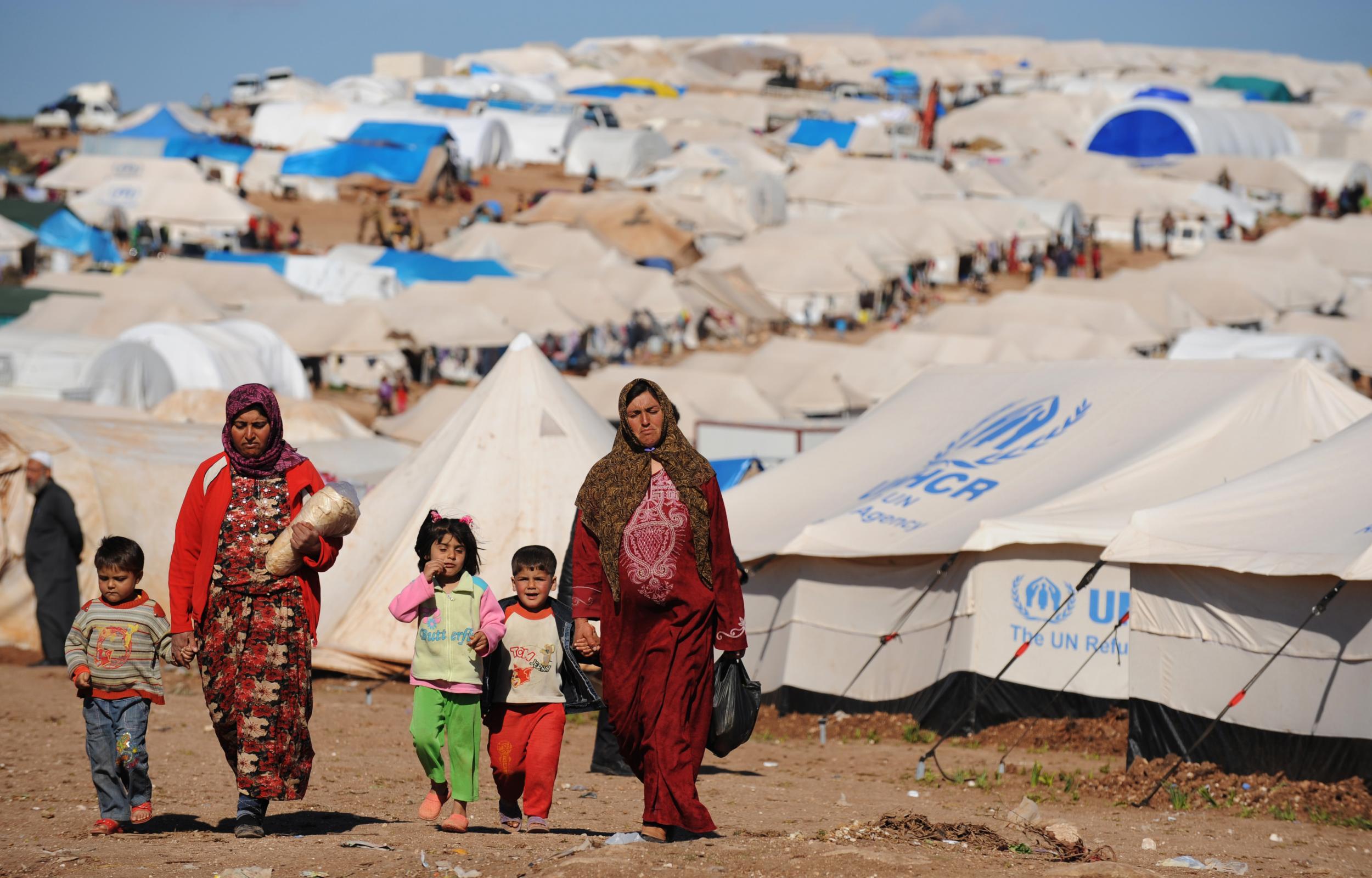 Five years after the start of the conflict in Syria, world leaders are still trying to work out how they can heave the country out of the abyss. But one thing is certain: the British aid effort has been severely let down by our European partners.
Since 2012, donor governments and aid organisations have spent around $15 billion on looking after ever increasing numbers of Syrian refugees. About 10 per cent of that has been contributed by the UK. Overall, Britain is by far the biggest European donor to Syrian refugees in the Middle East.
Countries like Germany and France did not pull their weight in the early days of the Syrian refugee crisis. Unlike the UK, they failed to spend enough money on families who had stayed in the region after fleeing the horror of the civil war.
The result? Hundreds of thousands of refugees decided to risk everything by making the journey to Europe.
Caring for the basic needs of a refugee in Europe costs at least ten times as much as in countries neighbouring Syria. Whereas a budget of $3,000 per refugee in Jordan would provide not just basic food and water but also education and opportunity, this will cost over $30,000 per refugee in Germany or Austria.
European countries will now pay more in the long run, so how did this situation come about? Due to the scale of the crisis, that $15 billion never amounted to more than $2,000 per refugee per year - not much of a budget to support people who were barred from earning money themselves in their countries of refuge.
A second failure was that the aid effort never moved beyond a 'first 100 days' emergency response. Even though it was clear in 2013 that there would be no rapid return to Syria, refugees were still unable to work in Jordan, Turkey or Lebanon, and Western donor governments did little to encourage a change of policy.
While food and water kept people alive, it was hopeless to believe that four million people would simply stay where they were without access to work or education.
In camps and shelters across the region, increasing numbers of girls are being forced into early marriages – some as young as 12 years old. Rates of sexual violence are shamefully high, with girls and boys are being trafficked into the sex trade. More than half of Syria's refugee children are not in any form of education.
Hundreds of thousands of Syrians are forced to sit idle, unproductive and disillusioned, while camps serve as recruiting grounds for militias.
It is now important for the UK to mobilise other donor countries to live up to our example when responding to conflict based emergencies. Pointing out the difficulties which can occur if they don't should ensure that we win the argument when the next round of fighting breaks out in the Middle East.
Rob Williams is CEO of War Child UK
Join our commenting forum
Join thought-provoking conversations, follow other Independent readers and see their replies