Influential countries are 'turning their backs' – economic destitution is driving Syria's humanitarian crisis
This week, the Syrian lira collapsed to an all-time low, writes Bel Trew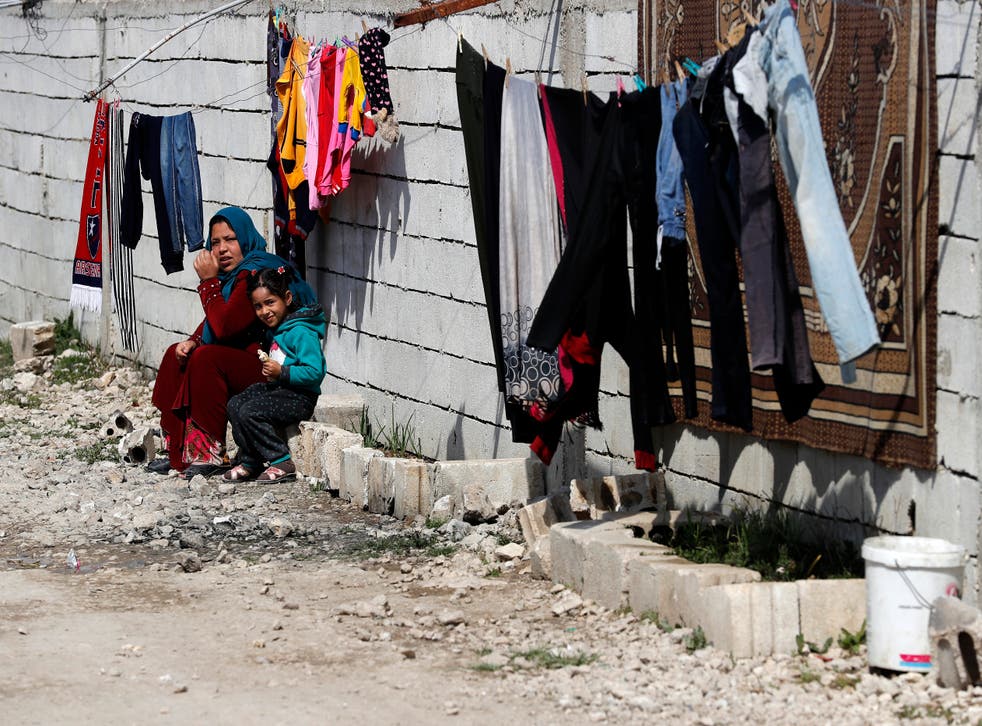 Ahmed*, who was just a teenager when Syria's uprising erupted 10 years ago, did not end up fighting someone else's war in Libya in 2020 because of his beliefs or political leanings. The young Syrian man admits he didn't even really understand who he was fighting.
He signed up to Turkish-backed brigades, posted to Tripoli to defend Libya's recognised government, because he was destitute and thought that, from there, he could more easily board a migrant boat to Europe.
We have been speaking to Ahmed for almost a year now. He is one of thousands of Syrian mercenaries reportedly paid for by Turkey to defend Libya's Government of National Accord against renegade commander Khalifa Haftar. We have tracked his story from the start of the uprising in 2011.
In the early days of the Arab Spring, Ahmed, then aged 16, joined the protests in Syria. As the country tumbled into war, he signed up to a rebel group, the "Free Syria Army", believing it was the best way to fight for a better future.
Read more:They joined Syria's revolution hoping for a better future. Ten years on it has driven them far from home
Fast forward 10 years. Having been displaced multiple times, and with no qualifications or money, Ahmed decided his best bet was to make some cash as a mercenary and then board a migrant boat from Libya. He never made it to Europe and is now back in Syria. But his story highlights the latest iteration of the ongoing crisis in Syria.
Millions of impoverished Syrians are struggling to survive, not just because of the conflict but because of the worsening economic crisis gripping the country after a decade of war. In fact, while the fighting is still the number one driver of displacement, international charity the Norwegian Refugee Council (NRC) says economic destitution has increasingly become a major factor forcing people to flee, either within the country or abroad.
At least six million people have escaped Syria; it is one of the largest refugee crises of our time. Around 6.5 million are displaced within the country; nearly a quarter of them have been displaced at least four times. But a new report by the NRC states that, of the 23,100 newly displaced in January, a third said it was due to lack of access to basic services, and 28 per cent due to economic deterioration.
And so the NRC expects a growing number of Syrians to be forced to move because of financial and infrastructure collapse – particularly as, despite the country's growing humanitarian needs, international aid to Syria could face further cuts. They warn that there could be another 6 million people displaced over yet another decade of the conflict, as insecurity and economic deterioration continue.
"The longer this crisis is left unsolved, the more we expect economic destitution to become the prominent push factor for further displacement," said NRC Secretary General Jan Egeland, calling the last 10 years a "decade of shame for humanity".
He continued: "And yet, we know that more countries with influence are turning their back on Syria. They need to step out of their complacency and constructively step in to support the millions of Syrians who depend on vital aid and are clamouring for an end to the conflict."
This week, the Syrian lira collapsed to an all-time low of more than 4000 lira to the dollar, a 40 per cent fall from last year alone. In neighbouring Lebanon, where the economy is inextricably tied to Syria's, the local currency tanked to a staggering 12,000 Lebanese pounds to the dollar.
As Syria expert Elizabeth Tsurkov explains, this is a catastrophe because both countries are highly dependent on imports, as local industries were destroyed during the country's civil wars. "A famine is looming," she tweeted. In an in-depth piece from February, she explains that the state is no longer able to provide even subsidised bread which Syrians have been increasingly relying on.
Read more:10 years after the conflict in Syria began, let's show refugees we haven't forgotten them
The World Food Programme has repeatedly warned of mass starvation and another mass exodus if more aid money is not made available to Syria. Just last week, WFP chief David Beasley said 12.4 million people in Syria were experiencing crisis levels of food insecurity or worse – which is an all-time high and a 4.5 million increase from last year, which was already a record high.
But funding shortfalls, particularly during the global recession caused by the pandemic, have meant they have had to close some of their programmes.
As the country's economy continues to crumble, the numbers of those going hungry will only increase.
And so, while it is inevitable that the 10-year anniversary of the uprising is a moment to take stock of the devastation of the last decade, there needs to be an urgent examination of the immediate future of the country.
Rather than only bombings and bloodshed driving the humanitarian crisis in Syria, economic devastation is ravaging – and will continue to ravage – the population. The world needs to step up to help before it's too late.
*name has been changed to protect identity
Register for free to continue reading
Registration is a free and easy way to support our truly independent journalism
By registering, you will also enjoy limited access to Premium articles, exclusive newsletters, commenting, and virtual events with our leading journalists
Already have an account? sign in
Register for free to continue reading
Registration is a free and easy way to support our truly independent journalism
By registering, you will also enjoy limited access to Premium articles, exclusive newsletters, commenting, and virtual events with our leading journalists
Already have an account? sign in
Join our new commenting forum
Join thought-provoking conversations, follow other Independent readers and see their replies