Teachers are leaving the profession in their droves – and little wonder. Who would want to be one in modern Britain?
Teachers aren't uniquely sensitive creatures; they are experts in their field and, by voting with their feet and leaving their vocation, they are sending a warning to the Government that something is seriously wrong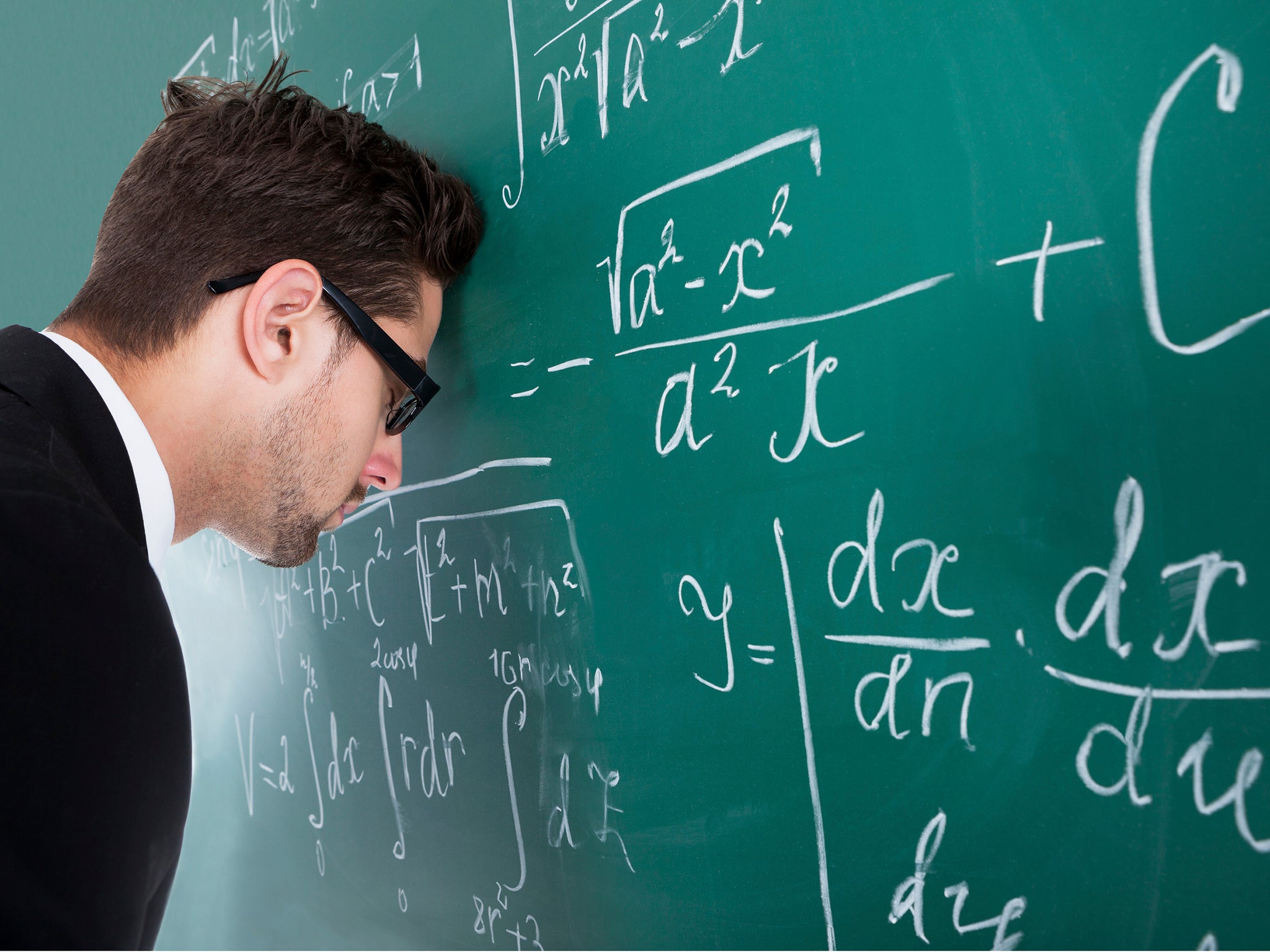 Schools are reaching a crisis point. By 2025 there will be 3 million pupils of secondary school age, but not enough young people are choosing to become teachers themselves. Teacher training places are going unfilled. Early last September, half of places on some such courses were sitting empty with just days to go before classes began.
Government recruitment targets have been missed in the majority of subjects, including physics (by 19 per cent) and mathematics (by 16 per cent). Design and Technology only reached 41 per cent of its recruitment target this year.
Meanwhile we're shedding existing teachers from our schools at record rates: 10,000 departed the profession between 2010 and 2015, and the pace of that loss is speeding up as disillusionment grows. Another £3bn cut to budgets is anticipated in the coming years – likely to be confirmed in Philip Hammond's Budget next month – meaning that spending will reduce by 8 per cent per secondary pupil within the next three years.
In short, there simply aren't enough teachers to educate our young people and it's a crisis that is entirely politically manufactured.
'Teacher asks students 'I wish my teacher knew...' and their responses are heartbreaking
Three years ago, half of teachers said they were considering leaving the profession. At that point, as well as dealing with a spiralling workload, they were also being insulted each morning on the radio, in the press or in parliament by the then Education Secretary Michael Gove. The very man who should have been fighting their corner in an age of cutbacks instead spent his days inventing some very creative names for teachers: "the blob", the "enemies of promise", "soft bigots" with "low expectations".
Gove was later replaced by Nicky Morgan, who, instead of repairing fractured relations, sought to rub salt into the glistening wounds. She accused teachers of "doing battle" unnecessarily with the Government and "doing down the profession they represent in the process". And, when similar research was carried out last year, nothing had improved.
MPs picked apart the result of all this mud-slinging this week: "As the population grows, efforts to recruit and retain good quality teachers become even more critical," they warned. "While recruiting sufficient new teachers is, of course, necessary, the Government should place greater emphasis on improving teacher retention … Not only is this a more cost-effective way to tackle some of the issues, but more teachers staying in the profession for longer would strengthen the pool of leadership positions."
But why would anyone want to put in the hours (60+ per week, of which less than half is actually spent in the classroom teaching children) to build their career to leadership level when the Government pig-headedly refuses to do the one thing that would actually help solve this problem: listen to teachers, and acknowledge what they are saying?
Teachers aren't uniquely sensitive creatures; they are experts in their field and, by voting with their feet and leaving their vocation, they are sending a warning to the Government that something is seriously wrong. And it's easy to discover what, because they have been talking about it openly for years.
First, there's the unreasonable workload. That, as teachers themselves have pointed out, is not exclusive to their profession. However, in teaching, the weight of the workload is compounded by data-gathering, form-filling, or any of the other myriad examples of endless bureaucracy that the Government requires in their futile efforts to continuously compare one school with another.
Teachers say goodbye to students with viral advert parody video
Then there's the apparent ignorance from the Government of what teachers are actually trying to achieve. As one former teacher, Zoe Brown, who quit last year, told The Independent: "In some ways I don't feel like a teacher at all anymore. I prepare children for tests and, if I'm honest, I do it quite well. It's not something I'm particularly proud of, as it's not as if I have provided my class with any transferable, real-life skills during the process. They've not enjoyed it, I've not enjoyed it, but we've done it: one thing my children know how to do is answer test questions."
On top of that, there are ideological concerns for some about the forced academisation programme, which gives businesses influence over young people; the truly chilling effect of year-on-year pay freezes (the clue's in the name); and an enforced increase in employee contributions to pension plans which make even experienced teachers worse off year-by-year. Little wonder they are looking for alternatives in the jobs market.
Of course, not all teachers who are considering leaving within the next five years will go through with that threat. "Considering leaving" teaching may also mean weighing up the remaining benefits against the drawbacks of starting over in another line of work.
The pay in teaching may not seem competitive when compared to other graduate roles, but the 12 weeks' paid holiday a year is some recompense; it may sound like a virtual nirvana for others trapped in an unfulfilling role with just quarter of that annual allowance of time to oneself.
Yet the MPs are right to set off a flare: with Brexit fast approaching, immigration can no longer be relied upon to fill teaching gaps. Important subjects such as technology and the sciences are being neglected in our schools as specialist teaching posts sit vacant – many in the very disciplines that will create the jobs of the future, in a high-tech economy.
Ministers play fast and loose with the carrots – attractive bursaries to train, higher pay and debt write-offs for new teachers entering in-demand subjects – while appearing oblivious to all the sticks they are throwing at the same time. Teaching must be made more attractive.
MPs have some interesting ideas on how to achieve this, such as capping the number of hours outside the classroom that teachers are expected to work, but there's no need for complicated brainstorming sessions. The simplest thing that the Government could do to make education a more enticing career is to simply open their ears.
Join our commenting forum
Join thought-provoking conversations, follow other Independent readers and see their replies