How to be an angry wellness enthusiast at Thanksgiving dinner
To those who have also experienced the 'vegan guac' that 'accidentally' had mayo in it or the 'vegetable stock' that turned out to be chicken, this one is for you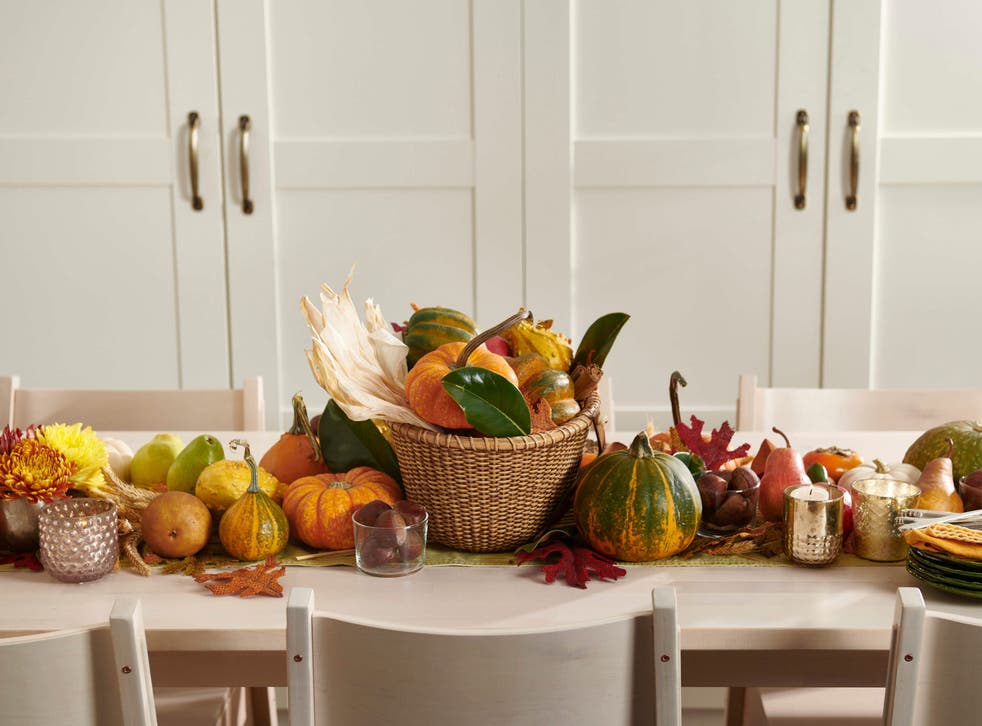 This is our first pandemic Thanksgiving — but that doesn't mean some things won't stay the same. Pent-up domestic dynamics threatening to make dinner awkward or even volatile will still be there, along with the spewing of dietary dogma, public gluttony, fat-shaming, judgment about food choices, and of course, turkey.
The Thanksgiving table can be a lonely place for people on special diets. What seems like a feast to most can look like a desolate tablescape to others. People like me usually get stuck eating the soggy vegetable that was prepared as an afterthought.
I can't remember the last family holiday when I didn't go hungry and get hangry. As a 30-year-old, chlorophyll-loving, juice-drinking wellness nut trying to work as a healthy chef while raising my three-year-old daughter, I look forward to the respite the holidays bring. The last thing I want to do is feel nervous about food at a family gathering.
While I would love to dig into the stuffing, my food intolerances keep me walking the line by threatening me with migraines if I don't stick to what my body can digest.
I keep my mouth shut, knowing nobody wants to hear me tell Aunt Kathy how much I'd recommend colonics. I don't want to hear them telling me that all of my symptoms are in my head, and that I'd feel better if I ate turkey, stuffing, cranberry sauce and a huge slice of apple pie.
I'm grateful to relatives who have hosted me. But I can't tell you how many people who claim to love and support me have snuck ingredients that I avoid into my food to prove that I'm a hypochondriac.
One year, my mother told me she made special guacamole for me. "Completely raw vegan, no surprises," she promised. Well, I did get a surprise later when I was stuck in the bathroom for half the night. Later, when confronted, she told me she'd added mayo. On behalf of my digestive tract, thanks a lot, Mommy dearest.
And then there are people like my friend's former mother-in-law, who would claim stuffing was made with veggie stock every year. Upon tasting, it became clear to all that the dish had been made with chicken. Out loud, she smiled and said, "I forgot" — but was then overheard muttering in the kitchen to herself, "Who doesn't eat meat?"
Your best offense in this kind of situation is a good defense. I've learnt to always ensure that there will be something I can eat. If you are eating at someone else's house in similar circumstances to me, I'd recommend bringing a dish that you can enjoy. And make sure to bring enough for everyone. That way when everyone eats what you've prepared, you don't get stuck with a meager two-tablespoon portion because your relatives fancied a portion or three of your carefully prepared dish as a side to their turkey breast, garlic potatoes, green bean casserole, mac and cheese, and pumpkin pie. It's best to be over-prepared, since the best plans of mice and men often get eaten. Keep your potluck offering close to you on the table and make sure you're one of the first people to take a serving. If all else fails, it's never a bad idea to keep a snack in your purse.
And if you're hosting? Make sure there are a multitude of options the strictest person in attendance can enjoy. Cook for the lowest common denominator and you can never go wrong.
Register for free to continue reading
Registration is a free and easy way to support our truly independent journalism
By registering, you will also enjoy limited access to Premium articles, exclusive newsletters, commenting, and virtual events with our leading journalists
Already have an account? sign in
Join our new commenting forum
Join thought-provoking conversations, follow other Independent readers and see their replies