We cannot look the other way as child refugees go missing
I met Kareem a few days before he disappeared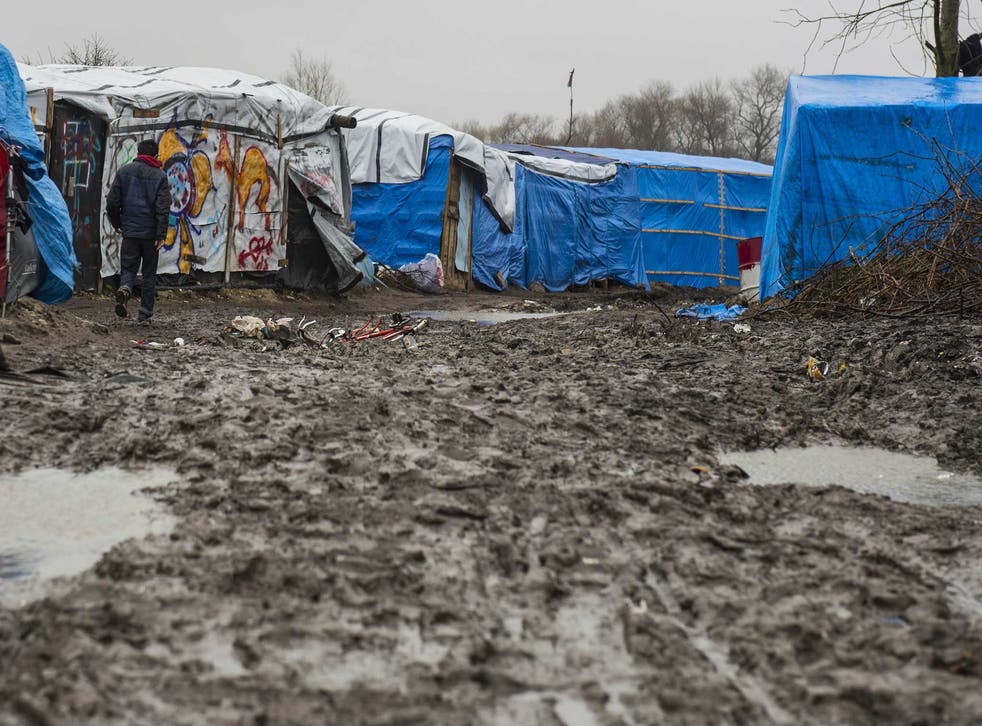 Kareem is 11-years old. About the same age as my daughter. On Wednesday he went missing.
I met him just two weeks ago in Calais. He was wandering around by the old bus British volunteers are using as a kind of school, wearing a bright pink sweatshirt someone had given him. He had been in the camp several months - alone with no one looking after him.What struck me wasn't just his vulnerability but his desperate search for comfort and affection.
He followed round the British volunteers he knew, giving them hugs, making jokes. We talked a bit, and he hugged us before we left too. No one is quite sure how he got there from Afghanistan or where his parents are.
Through the winter months this child has been sleeping in a tent in Calais - no parent, no guardian, no action from the French Government, no outcry from the British Government. And then on Wednesday he disappeared. Aid workers have been told he was seen climbing on to a ferry bound for Kent. No missing persons report has been filed by the French authorities, so British charities contacted the Children's Commissioner to get the Kent police and social services to help.
Whatever you think about people climbing illegally onto ferries, whatever you think about whether the French or British Government is at fault, whatever you think about refugees, just think on this: the child is eleven. He has endured months alone in a cold tent vulnerable to traffickers, abuse, prostitution, and risking his life to find someone to care for him.
And it's not just Kareem. Charities identified around 400 unaccompanied children and teenagers in the Calais jungle. Many of them have family in the UK - but the legal process to reunite them takes months. Many have been trafficked. Some of them are taking crazy risks each night trying to jump on the back of trains, lorries or ferries. Most have scabies or bronchitis.
Inside the camps in Calais

Show all 20
Now, Help Refugees say a third of these children have gone missing in the weeks since the French authorities began clearing the camp. As we warned, no provision was put in place to support these young people. Now neither the charities nor the authorities know where they have gone.
According to Europol, 10,000 out of an estimated 26,000 unaccompanied child and teenage refugees in Europe have gone missing as a result of the refugee crisis.
On Friday, we learnt that teenager Mohammed had died beneath the wheels of a lorry. In January 15-year-old Masud died in the back of a lorry. Both boys were trying to reach family here in the UK.
Too many children have died taking desperate risks to find someone to keep them safe, too many have disappeared into the hands of criminal gangs. It is not enough to blame the French or expect Greece or Italy to do it all. Britain should do its bit to help children too.
The French must put in place proper child protection. But British Ministers should be putting urgent pressure on the French to act, as well as sorting out the broken family reunification system for those with relatives here. And alongside other European countries, Britain should do its bit and take some of the lost children like Kareem.
Labour peer Alf Dubs was one of 10,000 Jewish children Britain rescued from the Nazis through the Kindertransport.
His amendment, calling for Britain to take in 3,000 unaccompanied child refugees from Europe will be voted on by MPs in the coming weeks.
Two weeks ago, when I pressed the Prime Minister to accept Lord Dubs's amendment, he refused to do so, saying other countries should take all the responsibility instead.
Yesterday Kareem was found in Kent. Social services are now trying to help him. But how many more children must go missing or die on European soil before the Prime Minister reconsiders these words?
Yvette Cooper chairs Labour's Refugee Task Force
Register for free to continue reading
Registration is a free and easy way to support our truly independent journalism
By registering, you will also enjoy limited access to Premium articles, exclusive newsletters, commenting, and virtual events with our leading journalists
Already have an account? sign in
Join our new commenting forum
Join thought-provoking conversations, follow other Independent readers and see their replies