The BBC's blithe 'disappearing' of my brother is indefensible
Martin hosted the lunchtime programme, a mixture of music, interviews and topical discussion, for which he was paid £190 for a three-hour show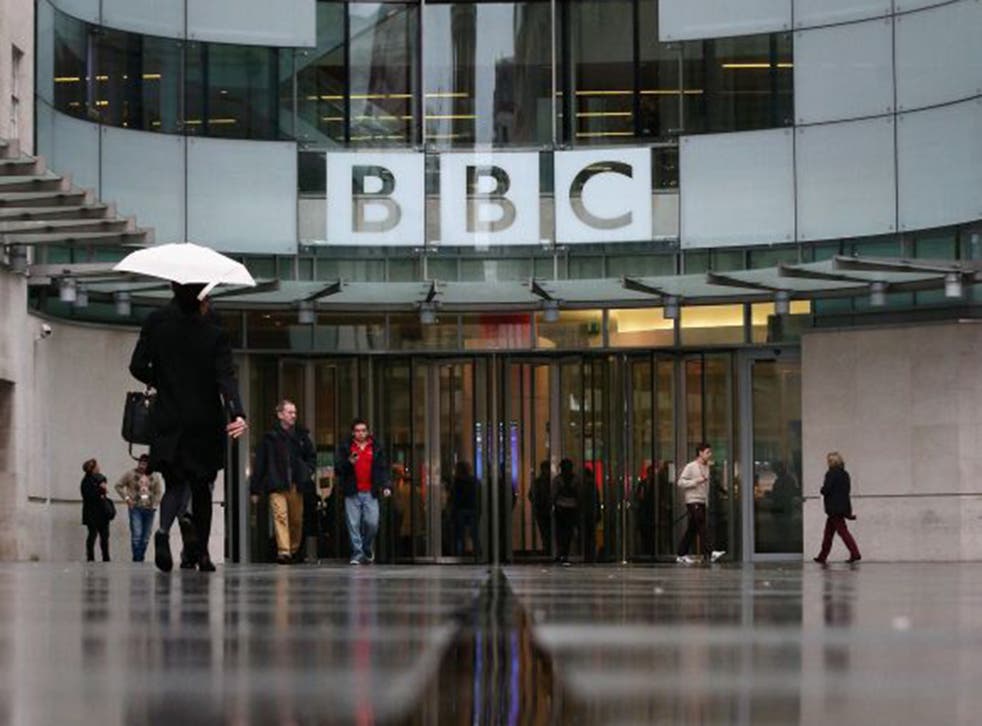 I make no apologies for the nepotistic nature of this column, because the story appears to have touched a nerve way beyond the Kelner family. My brother, Martin, who has presented a show on Radio Leeds since 1986, was summarily ousted the other day, a brutal defenestration that reveals another side to the BBC, far removed from the land of high salaries, generous perks and lavish pay-offs of which we hear so much.
Martin hosted the lunchtime programme, a mixture of music, interviews and topical discussion, for which he was paid £190 for a three-hour show. He was freelance. His show was big in West Yorkshire, as demonstrated by the reaction when news of his sacking spread across social media. To date, Martin has had more than 5,000 messages of support, and a blog he wrote – remarkable for its candid nature and honesty – appears to have gone viral. In it, he says that a radio presenter, a recognisable and well-liked companion to very many people, can just be "disappeared", without any explanation to the listening public. "You very rarely get to hear the exact details of your favourite presenters' departures," he writes. "Certainly not on air."
So, in a piece of impassioned reporting, Martin puts that right by relating how, completely out of the blue, he was summoned to meet the station's managing editor, Sanjiv Buttoo. "Don't worry. It won't take long," he was told. The meeting lasted five minutes, in which Martin was informed that the station was "moving in a different direction" and that "it wouldn't be fair to ask you to do something different". His contract, which runs out in mid-May, would not be renewed. He would be paid until then, but he was not required to turn up to work again. And at that moment, the plug was – literally – pulled on his show. No chance to say goodbye to his colleagues, but, more importantly, no word, no thanks, no clarification of his sudden non-appearance to the listeners.
Given that a connection with the audience must be the stated aim of any radio station, this is more than a little counterintuitive, but these days we have Twitter and Facebook to pass the message on. And so it was that word spread, and – just to prove this is not special pleading on my part – it has even made a page-lead story in the Daily Mail. Of course, they used it as a way of beating up the Beeb, and Martin did have some strong words for the corporation's middle-management, calling them "clueless, charmless and gutless".
He said that managers are brought in "to increase audiences at the same time as cutting costs, an impossible circle to square", and, if anything, his blog was a lament for local radio, where he has spent much of his long career, and is a medium he really believes in. Martin's sacking, denounced on Twitter by experienced radio hands such as Victoria Derbyshire and Danny Baker, was as insensitive as it was inexplicable.
In 2013, he spent some time in hospital having an operation to remove a life-threatening abdominal tumour. Because of the way the BBC paid him at the time – not his choice – he was paid for some shows while he was away. He had to pay this back, and this he did at the rate of £20 every time he did a show. The really cute thing is that he's just finished paying this sum back. As he says, "just in time for the heave-ho". The BBC often gets unfair treatment. It ill-behoves it to hand that on to one of its own.
Register for free to continue reading
Registration is a free and easy way to support our truly independent journalism
By registering, you will also enjoy limited access to Premium articles, exclusive newsletters, commenting, and virtual events with our leading journalists
Already have an account? sign in
Register for free to continue reading
Registration is a free and easy way to support our truly independent journalism
By registering, you will also enjoy limited access to Premium articles, exclusive newsletters, commenting, and virtual events with our leading journalists
Already have an account? sign in
Join our new commenting forum
Join thought-provoking conversations, follow other Independent readers and see their replies