The Extremism Bill means that the Queen's speech might be the only one you hear from now on
The Extremism Bill will be introduced in the Queen's Speech. But, for those who hold extreme views and are attempting to persuade others, surely the answer is not to ban them but to win the argument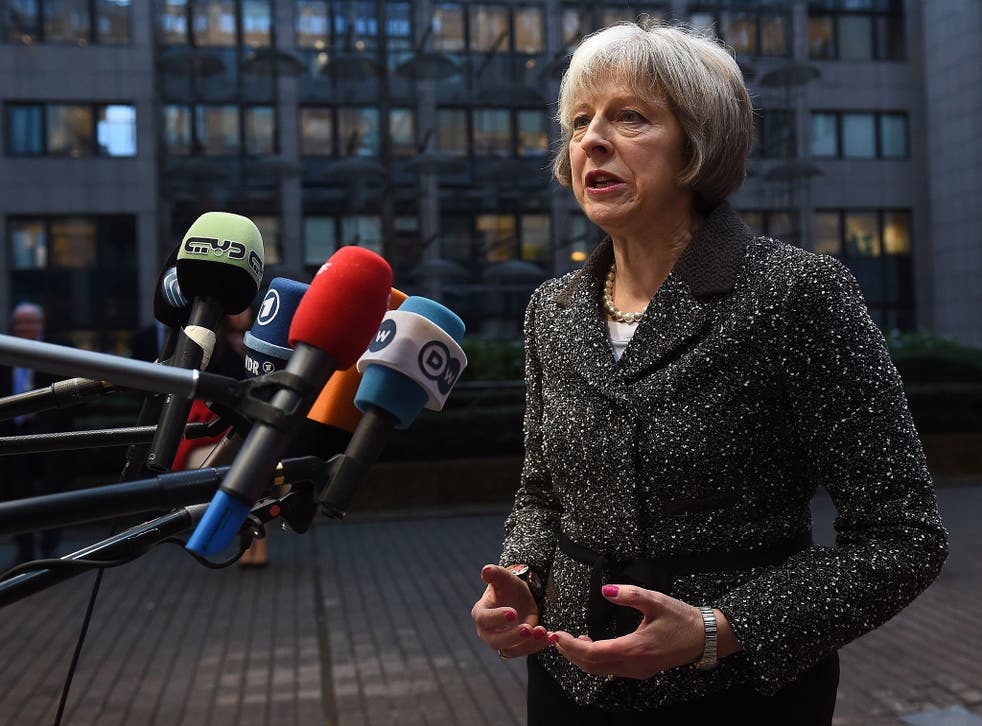 This Government still seems wedded to the notion that if you ban something it will go away.They banned psychoactive substances, despite zero evidence that it would reduce harm. They tried banning encryption, making all of our data less secure. Now they are trying to ban "extremist speech" via an Extremism Bill which they will introduce in the Queen's Speech tomorrow.
It is common knowledge that when you ban something what you risk doing is driving that behaviour underground: any parent can tell you that.
To be clear: we absolutely need to tackle violent extremism. It is a threat to us and our way of life – but the Government will get nowhere with these proposals. In fact, by driving those who preach non-violent extremism into the shadows, we help their cause.
Cameron's anti-extremism plan
David Anderson QC, who has seen a draft of the Bill, put it succinctly when he said: "the new law risks provoking a backlash in affected communities, hardening perceptions of an illiberal or Islamophobic approach, alienating those whose integration into British society is already fragile, and playing into the hands of those who, by peddling a grievance agenda, seek to drive people further towards extremism and terrorism.
During the Coalition, Nick Clegg and others blocked Theresa May and the authoritarian wing of her party from driving this agenda forward. The cabinet meeting where this issue was first discussed went down as one of the most explosive of that Parliament. We were willing to fight tooth and nail because we knew the risks associated with going down this path.
It is vital that we differentiate between violent extremism and non-violent extremism. For those who incite violence and preach hate there are already laws that the Home Secretary can use to shut them down. There are public order laws, hate speech laws and terrorism laws that could all be used in these instances.
For those who hold extreme views and are attempting to persuade others, surely the answer is not to ban them but to win the argument – on the grounds of efficiency, if nothing else.
The current definition of extremism as "the vocal or active opposition to our fundamental values, including democracy, the rule of law, individual liberty and the mutual respect and tolerance of different faiths and beliefs" is drafted so widely that it will not only catch terrorist sympathisers but perhaps even those who oppose the government, believe the monarchy should be abolished or disagree with same-sex marriage.
It might even capture the Shadow Chancellor, John McDonnell, who has previously called on people to "use whatever means to bring this government down". Utilising this definition en masse would put the police and judges in a difficult position – it would only be a matter of time before the powers are used in a way they were never intended for.
The countries most impacted by global terrorism

Show all 11
Free speech is one of our fundamental values and the Government's attempt to ban it with this legislation is extreme. The right to offend and to say things that others might be disgusted by or with which they would disagree must not be stifled by State. In fact, when Parliament debated whether or not to ban Donald Trump from the UK it was Conservative colleagues that stood up against it. One explicitly said "we certainly should not go around banning everyone from the country simply for voicing an opinion that (someone else) happens to disagree with."
I agree with that sentiment entirely and I hope we can rely on these sensible Conservative voices to stand with us against the Extremism Bill when it is put in front of Parliament.
The Liberal Democrats are clear: we will work with all those in Parliament (even those whose views may come across as extreme or distasteful to us) in order to block this Bill. It has no place in a liberal, open and tolerant society.
Alistair Carmichael is the Lib Dem MP for Orkney and Shetland
Register for free to continue reading
Registration is a free and easy way to support our truly independent journalism
By registering, you will also enjoy limited access to Premium articles, exclusive newsletters, commenting, and virtual events with our leading journalists
Already have an account? sign in
Join our new commenting forum
Join thought-provoking conversations, follow other Independent readers and see their replies