The Independent launches its next, digital chapter
The print edition will cease a few weeks from now, but the spirit and quality of The Independent will endure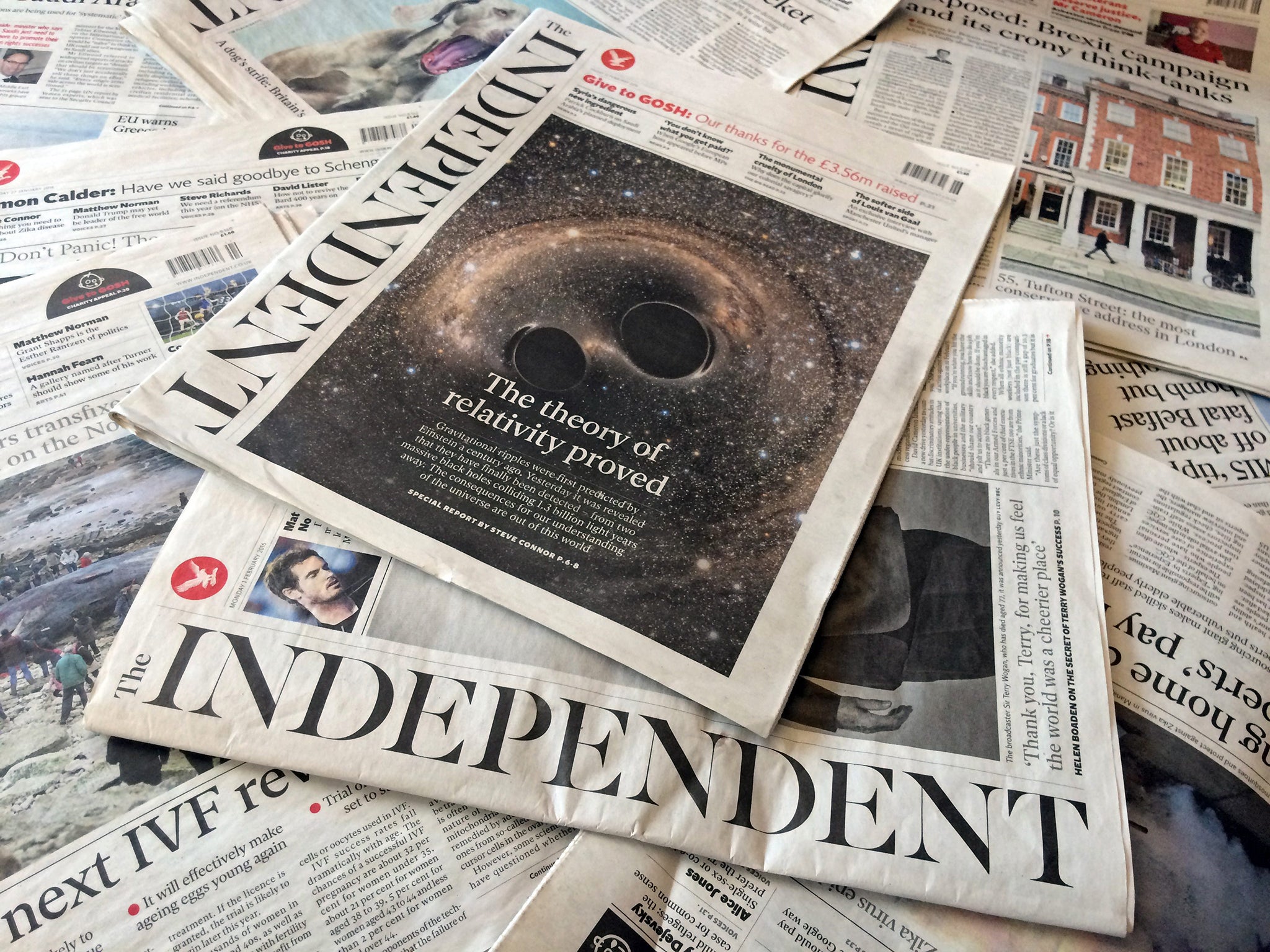 I imagine most of you will have read or heard the news that The Independent is to cease its print edition a few weeks from now. As our loyal readers, many of whom have been with the newspaper from the very beginning nearly three decades ago, I realise this must have come as a shock.
I also know that for print readers, the most treasured members of our special club, the notion of our focusing on digital doesn't appeal so much. It is therefore very hard to explain this decision, but it's the least you deserve.
The simple fact is, there just aren't enough people who are prepared to pay for printed news, especially during the week. With our circulations and advertising down, very substantially, the future of our print edition would inevitably be one of managing decline.
I don't want that to be our approach; and by being decisive about the switch to digital, I think we can go out on a high. Our last edition will be on Saturday 26 March.
This newspaper's journalism, with its unique integrity, intelligence, courage, wit and humanity, is reaching more hearts and minds than ever before. We are read by millions every day – but they are reading us digitally, through their mobiles, and via social networks. I know it is a hard thing to say here and now, but I want the message to go out loud and clear that even after we cease to print, in spirit and in impact this great newspaper will live on.
We have huge, global ambitions for our website, backed by multimillion-pound investment from our owners, the Lebedev family. They have invested more than £60m in this great institution over six years. Having sold our stablemate title, i, they have the chance to fund the next chapter in our story. In plotting the next few years, it makes sense for them to invest that money in the digital product. To that end we are launching new bureaux across the world and a new subscription mobile app.
Many of our world-class journalists will continue writing just the same amount of journalism on this website. I can't mention them now because we are in negotiation – but I hope to update you soon.
So the spirit and quality of The Independent will endure. I know that is of little comfort to our print readers. Like me, you love the rustle and whiff of paper, the thud on the doormat when it arrives, and the geography and serendipity of each edition. All I can say is we will deliver great journalism until the very end. That is because we have the most kind, industrious, dedicated and brave staff in the history of Fleet Street. They're so damn wonderful, they've produced a cracker of an edition for today, too.
Have a great weekend.
Join our commenting forum
Join thought-provoking conversations, follow other Independent readers and see their replies