The Labour Party and anti-Semitism – it may not be endemic, but it is still a problem
Anti-Semitism is a barometer of the moral health of a country. Attack the Jews and it means every other minority group – religious, racial, political or sexual – is at risk, if not today, then tomorrow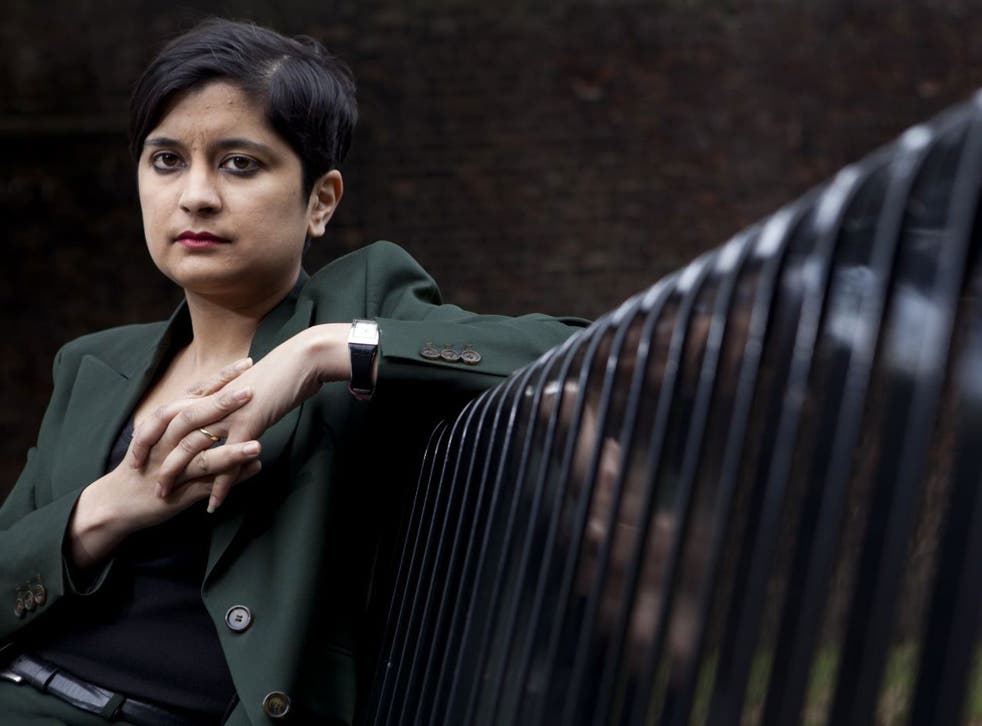 The most astonishing aspect of Shami Chakrabarti's report on anti-Semitism within the Labour Party was that it should even have been needed in this day and age. The fact that she found anti-Semitism was not endemic is incidental, but it is disturbing enough that the suspicion it existed was sufficiently strong to justify setting up her inquiry.
We are better than the toxic mix of ignorance and prejudice of the past. We pride ourselves that we have learned the lessons of history, have passed the Race Relations Act and celebrated the rainbow culture. We are the generation of "Never Again".
The reappearance of even the whiff of anti-Semitism is a double shock. First, because anti-Semitism is a barometer of the moral health of a country. Attack the Jews and it means every other minority group – religious, racial, political or sexual – is at risk, if not today, then tomorrow. The saying of Pastor Niemoller has obviously not been repeated enough times: "First they came for the Jews, and I did not speak out, because I was not a Jew. Then they came for the Communists, and I did not speak out, because I was not a Communist. Then they came for the trade unionists, and I did not speak out, because I was not a trade unionist. Then they came for me, and there was no one left to speak out for me".
Second, because of all the places in Britain in which anti-Semitism should not happen, it should not be in a Labour Party, which is committed to equal rights for every individual.
It would be irrelevant to cite Jews who have been prominent in the Party over the decades – from Manny Shinwell to Ed Miliband – because religious background should be irrelevant to the validity of anyone's political involvement.
Much of the inquiry focused on comments by Labour activists' around the links of Jews with Israel, and the strong suspicion that this is being used as a politically correct way of attacking them. The definition of a Zionist is someone who supports the right of the State of Israel to exist (irrespective of its borders). Yet it has been turned into a term of abuse. As part of that sly transformation, there are two unwarranted assumptions that Jews feel are deliberately poisonous.
One is that all Jews support every Israeli policy. It is breathtakingly wrong. Most Jews support Israel's existence, but have a wide range of views that may or may not coincide with the government of the day. Expecting Jews to act as foreign ambassadors for Israel is either daft or malicious.
The other assumption is that all the problems of the Middle East could be resolved if only there was an Israeli-Palestinian agreement. It would certainly be wonderful progress, but it would not make any difference to the numerous Arab civil wars, or Sunni-Shiite rivalry, or the lack of democracy in the region, or to Isis.
Israel has plenty of faults, but routinely blaming Israel for those of others, and then associating British Jews with them, is precisely the form of anti-Semitism that some in the Labour Party cannot understand, and which Chakrabarti has unfortunately had to point out.
When this is placed alongside the xenophobia and prejudice unleashed by the EU debate, it means that people of goodwill are going to have to work very hard to restore the inter-communal trust that has been so badly battered both inside and outside of Labour.