The leaflet my daughter was given at school exposes the wrongheadedness of the anti-sugar campaign
I'd rather my child ate food containing natural sugar rather than artificial sweeteners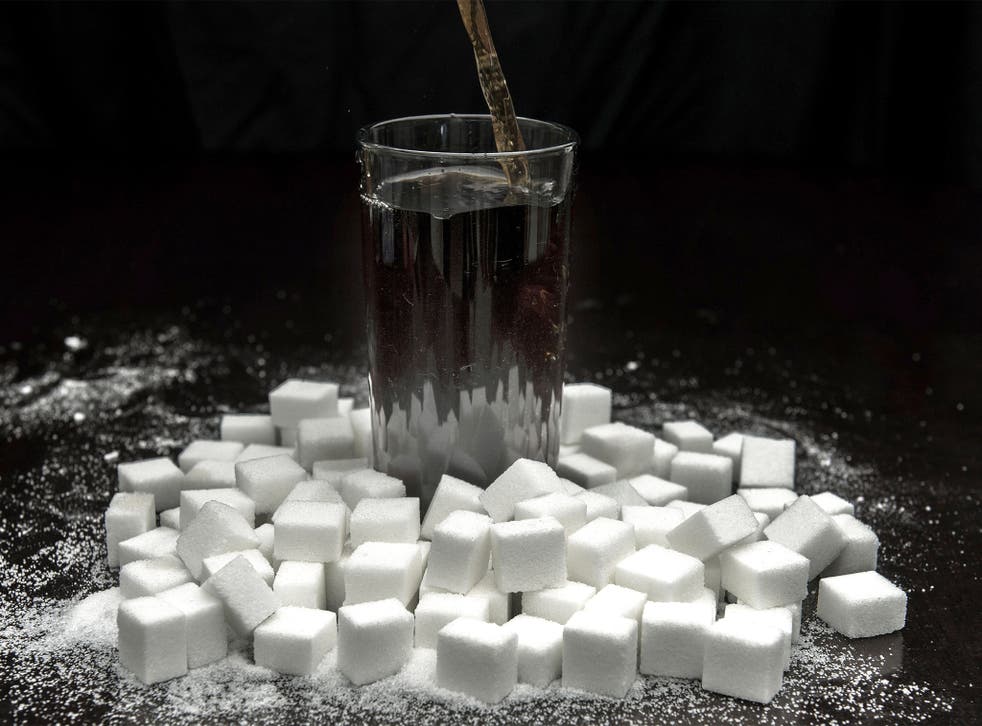 The other day my five-year-old daughter emerged from her school classroom clutching a cupcake in one hand and a bright yellow leaflet in the other. The cupcake was from a classmate's birthday. The leaflet was from Change4Life, the campaigning arm of Public Health England, and contained instructions for children and parents on how to be "Sugar Smart". It turned out there was more common sense and scientific accuracy in the cupcake than the public health literature, which was launched by Change4Life last month.
"Let's get sugar smart", it read, as it concertina'd open on to our kitchen table when we got home. A little blue man was pictured dumping a cupcake, can of cola and chocolate bar into a dustbin, while balancing a glass of milk, some crudités, yoghurt and low-sugar cereal in the other hand. "We're all eating too much sugar," the leaflet went on, bossily. "While some kids look fine on the outside, too much sugar can lead to the build-up of harmful fat on the inside that we can't see. This can cause serious diseases in the future such as type 2 diabetes. Eating too much sugar can also cause tooth decay." So far, so sensible – particularly given the growing incidence of childhood obesity.
Instead of cola, which contains nine sugar cubes in just one can, switch to water, Change4Life suggests. There is no arguing with that. But reading further into the leaflet – and the stickers that arrived with it – the advice became less sound. Children should swap chilled desserts, which can contain four sugar cubes per pot, for "low-fat, lower-sugar yoghurt, fruit or sugar-free jelly". While there is nothing wrong with fruit – despite what the anti-sugar brigade, which seems to have demonised this food group, say about having too much of it – it is staggering that the official public health body in this country is recommending low-fat, lower-sugar yoghurt and sugar-free jelly. The leading brands of sugar-free jelly do indeed contain no sugar, but to keep it sweet they contain two artificial sweeteners – aspartame and acesulfame K, which the NHS itself acknowledges on its own website are controversial. Aspartame has been linked in studies to cancer, although these findings have been fiercely contested by other research. While the jury's still out, I'd rather my child ate food containing natural sugar rather than artificial sweeteners. If I had to choose between her eating a birthday cupcake or a sugar-free jelly, I would go for the cupcake every time.
Low-fat, lower-sugar yoghurt contains artificial sweeteners too. But what is also extraordinary is that Change4Life suggests that children should be opting for low-fat yoghurt. Elsewhere in this "Sugar Smart" pack is advice that tells children to go for a "low-fat spread" and "lower-fat milks". There is no mention of butter, full-fat yoghurt or whole milk as a healthier alternative – because Change4Life has another campaign to encourage all of us, adults and children, to adopt a lower-fat lifestyle. For a woman in her early forties I probably spread butter too thickly on my morning slice of toast, but there is nothing wrong with growing children consuming, in moderation, whole milk, full-fat yoghurt or butter. Butter is also far more natural than margarine or other "low-fat spreads", which can contain preservatives, colourings and the ubiquitous palm oil – so why is Public Health England recommending food that is full of this kind of stuff rather than something as straightforward and pure as butter?
I admit that my daughter eats more sugar than she should – and it's not just the occasional birthday cupcake. She's never had fizzy drinks, but she has strawberry and banana smoothies, which still contain sugar – yet this is naturally occurring fructose (the Sugar Smart leaflet has a health warning about smoothies, saying children should only have one drink a day). She eats biscuits and chocolate, but I make sure she has a balanced diet, something green at every meal, and mainly water to drink, and she exercises every day. Change4Life also campaigns for people to do more exercise, and it is laudable to try to get children to consume less sugar – doing it voluntarily is preferable to being hit by a sugar tax. But this advice on sugar seems muddled up with the war on fat – and is anything but "smart".
Register for free to continue reading
Registration is a free and easy way to support our truly independent journalism
By registering, you will also enjoy limited access to Premium articles, exclusive newsletters, commenting, and virtual events with our leading journalists
Already have an account? sign in
Join our new commenting forum
Join thought-provoking conversations, follow other Independent readers and see their replies