The master of political correctness has put a festive foot in it
 Corbyn's Christmas card is flat and not particularly festive. A suitable motif for the new Labour leadership?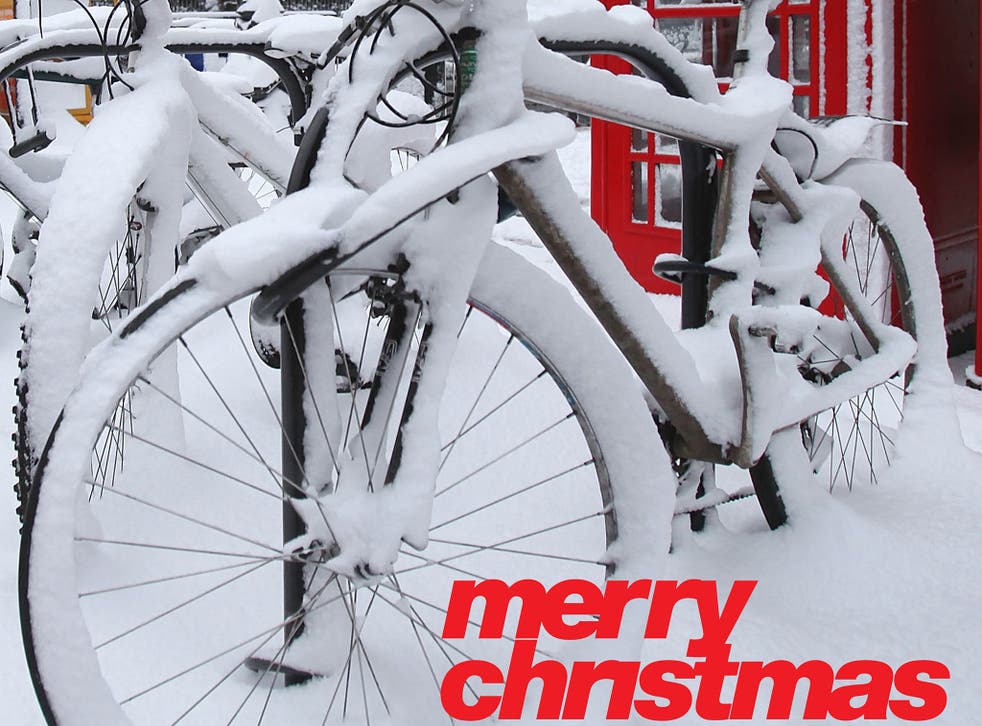 I was much more popular when I edited a national newspaper. This time of year, I'd get Christmas cards from an array of public figures, well-known business people and senior politicians, including the Prime Minister and the Leader of the Opposition. Often, they came with a handwritten personal sentiment, or an expression of friendship. Even at the height of our antipathy over the Iraq war, I'd always get warm wishes this time of year from Tony Blair. What a guy!
When I vacated the editor's chair, I stopped getting cards from my "friends". I assume it's because fewer people send Christmas cards these days, preferring a more environmentally friendly solution. Just tell me it's not because I now have a less influential job. I thought these people liked me! They were always very keen to wish me and my family a wonderful break, and they seemed really genuine when they hoped I'd have a great new year. Could it all have been a cynical exercise? Would politicians really behave like this?
I'm afraid that this experience has made me rather cynical myself when it comes to Christmas cards, to the extent I find myself getting a little annoyed when one arrives from someone I don't really know, telling me to "have a great one". (This is just an old-technology version of that random, irritating email which arrives almost hourly: "Hi Simon, hope you're well," it says. I don't know you! I scream silently.)
Nevertheless, I miss getting the cards from politicians, if only because they offer a window into their souls. I wonder how much time Jeremy Corbyn spent choosing his Christmas card this year? I can't imagine that it preoccupied him that much: until he found himself in high office, I'd guess that he hardly bothered at all. This year, however, he's had to get with the programme.
For sure, it was never going to be humorous, or even light-hearted. It couldn't have any religious imagery. It had to be something opponents couldn't poke fun at. And what the politburo came up with, of course, is a card that everyone has been poking fun at. While David Cameron, traversing a very fine line between confidence and smugness, uses a picture of himself and Sam outside No 10, to the manner born, Mr Corbyn's friends and supporters will receive an image of a row of snow-covered bicycles next to a phone box outside Queensway Tube station. It was taken in 2009, the last time snow fell in any serious way in the capital, and is a perfectly well-composed, if flat, image.
I don't want to read too much into it, but I find it rather joyless, inexpressive and, despite the snow lying deep and crisp and even, not particularly festive. A suitable motif for the new Labour leadership? I'll leave you to make your own mind up. And the most "controversial" element of Mr Corbyn's card has not, as far as I can see, attracted any comment. It says (in red, obviously): "Merry Christmas". But, according to Debrett's, "it is wise to take care when sending cards to those of other faiths". "To this end," they say, "Season's Greetings may be a more appropriate greeting than Merry Christmas."
So there you have it. A political missive that turned out to be politically incorrect.
Have a great one, Jeremy!
Register for free to continue reading
Registration is a free and easy way to support our truly independent journalism
By registering, you will also enjoy limited access to Premium articles, exclusive newsletters, commenting, and virtual events with our leading journalists
Already have an account? sign in
Register for free to continue reading
Registration is a free and easy way to support our truly independent journalism
By registering, you will also enjoy limited access to Premium articles, exclusive newsletters, commenting, and virtual events with our leading journalists
Already have an account? sign in
Join our new commenting forum
Join thought-provoking conversations, follow other Independent readers and see their replies