The no-nonsense guide to the EU debate for millennials
"I once asked Rupert Murdoch why he was so opposed to the European Union. 'That's easy,' he replied. 'When I go to Downing Street they do what I say; when I go to Brussels they take no notice.'"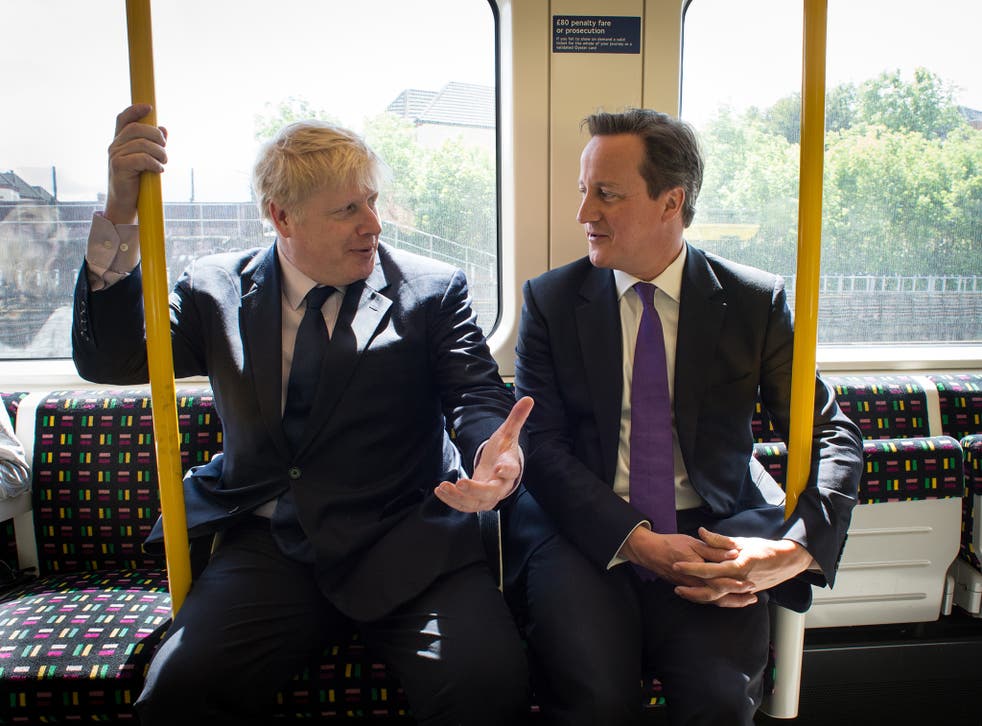 The battle for the European Union is beginning to gather momentum. A sort of political soap opera is unfolding before us, as party members split, quarrels ensue and rather annoying leaflets are pushed through our letterboxes.
Both sides have hammered home the importance of our economy – and many have spoken about intergenerational conflict on the issue. So here I'll outline the areas young people say are most of their concern – and exactly what might happen to them in the event of a Brexit.
Travel
Remain campaigners have argued that changes to our immigration stance could see many Brits being forced to pay for a visa when they visit other countries like France or Germany. This would certainly be a thorn in the side of many tourists, as they would now have to account for these costs in their holiday budget.
Nonetheless, it remains unlikely that leaving the EU would bring about visas for Britain. The UK isn't a member of the Schengen area in the first place, which is an "open borders" space within the EU where people can travel freely without passports or border control. The Schengen area encapsulates 26 countries including Austria, France, Germany, Greece, Portugal, Belgium and Denmark. The UK and Ireland have opted out – and some non-EU states, including Iceland and Switzerland, have opted in to Schengen-like arrangements. This means there's a lot of flexibility there.
One only has to look at our cousins across the Atlantic to dismiss the notion that we'd lose out entirely. Citizens of the United States and Canada can travel to the vast majority of European countries without a visa.
Moreover, visas could have a detrimental effect on countries that have a degree of dependency upon British tourism – something that EU countries simply wouldn't want to risk.
University funding
UK universities receive an additional 15 per cent in funding from the EU towards research and development. This figure works out to be around £730m a year. That's a pretty hefty sum, which Remain campaigners strongly protest is vital to our universities thriving, and competing internationally.
Out campaigners argue this funding could be even higher outside of the EU. The UK's current net contribution to the EU is £8.5bn, a sum that many argue could be partly redistributed towards education and research. The benefit of Brexit strongly depends on whether you believe our current government would commit the savings made from leaving the EU towards investment into our universities.
Housing
The affordability of housing is a hot topic, particularly if you live in London. For the vast majority of millennials, renting within zone three is considered a luxury, and purchasing a property is a myth.
The housing argument is possibly the most theoretical factor included in the EU referendum debate. Tighter controls placed on our immigration system could see demand for housing reduce and in turn cause a fall in house prices. However, numbers-wise this is unlikely.
What's the European Parliament ever done for us?

Show all 5
Remain campaigners argue that a vote to leave the EU would make the market more unpredictable and volatile. The slump of the pound to a seven-year low against the dollar after Boris Johnson's Brexit decision perhaps validates the Remain campaign's doubts. Further worries outlined by the banks suggest that our economy could take a big initial hit from leaving – and that would impact fairly obviously on the housing market.
Basic living costs
The Justice Secretary Michael Gove penned an article for The Telegraph in February sharing his reasons for joining the Out campaign. Among his many points was the concept of the E.U.'s legislative power, stating "whoever is in Government in London cannot remove or reduce VAT, cannot support a steel plant through troubled times, cannot build the houses we need where they're needed and cannot deport all the individuals who shouldn't be in this country".
Gove's suggestion about a reduction in the rate of VAT would certainly be enticing to many Brits. The under-25s in particular would be glad to see such a reduction. An increase in spending power would be warmly welcomed by a generation that has had its university fees tripled and faces astronomically high housing prices.
What to believe about the EU referendum
However, this optimism again boils down to one important factor: do you trust the government to implement it? In light of recent budget cuts and the ever-increasing debt of the NHS, it remains highly unlikely that a reduction in VAT would be prioritised. Let's not forget, additionally, that after the tampon tax row George Osborne was able to negotiate with the EU and subsequently prevent sanitary products from being taxed at luxury rates.
Corporate power
Finally, it's always worth bearing in mind this quote, from an Anthony Hilton column for the Evening Standard: "I once asked Rupert Murdoch why he was so opposed to the European Union. 'That's easy,' he replied. 'When I go to Downing Street they do what I say; when I go to Brussels they take no notice.'"
Your call, millennials.
Join our new commenting forum
Join thought-provoking conversations, follow other Independent readers and see their replies