The one David Bowie song that changed my life
As a young, unconfident and confused teenager, there was something quite fantastic about someone from 1972 being able to quite perfectly pinpoint what was whirling around in your head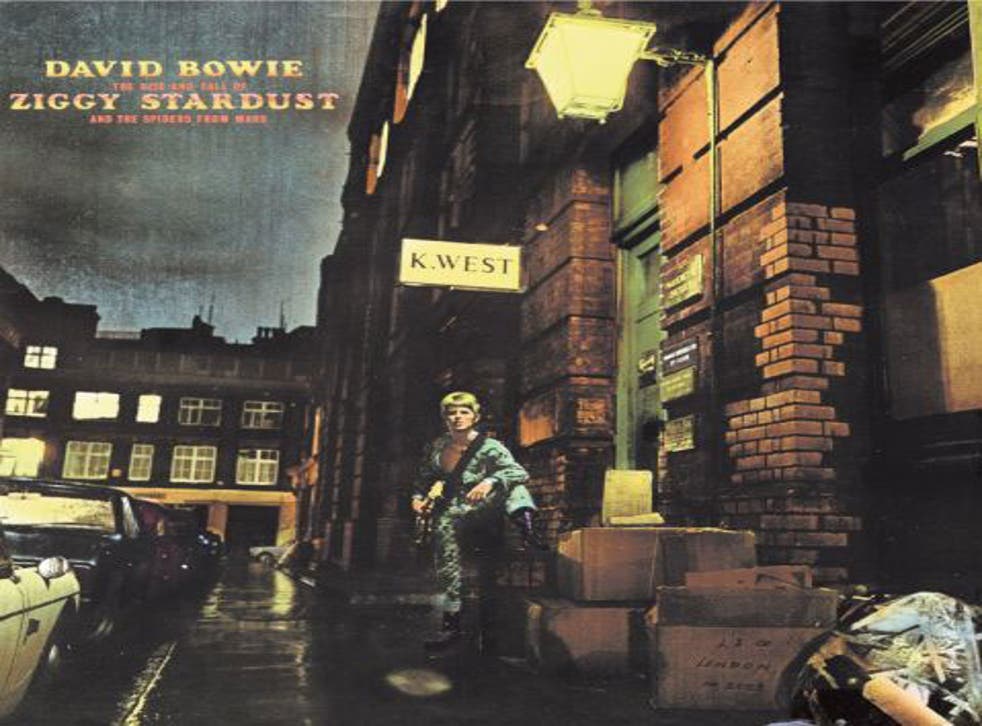 Last Friday, I bought a copy of David Bowie's Blackstar LP. I splashed the cash because, well, it's David: the Thin White Duke, Ziggy, Major Tom, plastic soul and all that. He's always worth it.
Upon buying the latest Bowie album, I sent a text to an old school friend. It was he who inadvertently started my Bowie obsession. When we were in a record shop in Camden in my early teens, he suggested I buy Ziggy Stardust and the Spiders from Mars. So I did. I texted him these words last Friday: "Many years ago, you recommended I buy Ziggy Stardust. I am now off to buy his new album. I love Bowie so much and love you dearly for introducing me to him."
If you want to understand Bowie's brilliance, the cross-generational appeal that has become the mainstay of many an article or tribute over the last few days, then you need to simply talk to any fan and let them unpack why just one song of his meant so much. For me, a song I will always cherish is Lady Stardust.
An ode to Marc Bolan, Lady Stardust has many similar qualities to other songs on the album: the simple, soft intro of It Ain't Easy and the crescendo chorus of Rock 'n' Roll Suicide. Yet, when immersing myself in that legendary album, Lady Stardust was the most approachable. Maybe because it seems in some ways the most honest and emotional of a collection of songs that allude to a birthplace far up in space. Or maybe it's just because it struck a chord.
As a young, unconfident and confused teenager, there was something quite fantastic about someone from 1972 being able to quite perfectly pinpoint what was whirling around in your head. It's easy to get trapped up in one's thoughts and go crazy; it's harder to be able to talk about those feelings in public; and it's nigh on impossible to make those feelings become an artwork that speaks to millions both then and now.
What a wonderfully poignant expression Lady Stardust is of being young and different: the crowd staring at the "makeup on his face" and laughing at "his animal grace". That urge, as a young boy, to stick out from the crowd, to wear the brightest of clothes and make some sort of statement whilst eternally being worried about what the response would be, from family, friends, classmates and beyond. "The boy in the bright blue jeans jumped up on the stage, and Lady Stardust sang his songs of darkness and disgrace."
How difficult it is to grasp one's own sexuality and the consequences of "coming out" at such a young age and in any decade or in any society; to make yourself understand that there is nothing wrong in who you are attracted to. But how perfect that period of questioning and confusion is captured in the line: "I smiled sadly for a love I could not obey." Sadness through smiles, and yet Bowie told me to not fear for Lady Stardust "was alright" in the end.
That is Bowie summarised. Whatever your thoughts, whatever your troubles, whatever your failure to articulate or grasp what you want to say or express, you can rest safe in the knowledge that David has already vocalised every possible feeling of despair and pain - and done so in the most poetic and magical way possible.
Even attempting to explain my utter appreciation for Bowie and everything he brought to the world has already been beautifully summed up by the Bowie bard himself: in Word On A Wing on Station To Station, a song written during the depths of his drug addiction, wearing a crucifix in his moment of despair, Bowie hauntingly sang: "In this age of grand illusion, you walked into my life out of my dreams." For so many of us, at times when we felt "isolation, abandonment, fear and anxiety," Bowie entered the stage and made it all right.
Register for free to continue reading
Registration is a free and easy way to support our truly independent journalism
By registering, you will also enjoy limited access to Premium articles, exclusive newsletters, commenting, and virtual events with our leading journalists
Already have an account? sign in
Join our new commenting forum
Join thought-provoking conversations, follow other Independent readers and see their replies