The Panama Papers scandal is like a bad John Grisham novel, but the elite are always getting away with it
While Knightsbrige pied-a-terres hide their wealth, those who hold the keys to the Treasury dream of retreiving money from the disabled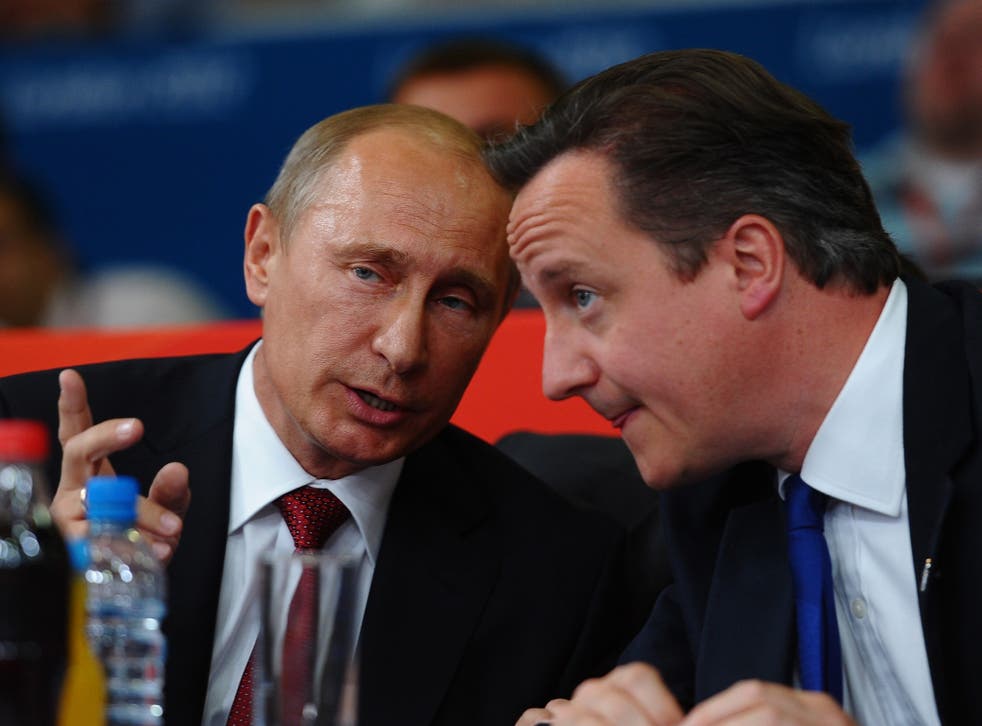 As the tornado of tax-dodging revelations blows across the globe, the question, budding movie makers, is this. On which specific bit of this captivating tale would you focus for the pre-title sequence? The choice bewilders.
You might start with Vladimir Putin, skulking in the Kremlin while a spokesman drivels about coverage of the President's chums hiding cash being fuelled by Putinophobia. Or you could kick off in Beijing, or Islamabad, or any capital where people of power are implicated in such luminously immoral chicanery that the rider "While there is nothing illegal…" pops up every few third paragraph in the reports.
Then again, you may prefer to begin in Iceland, which for a nation of 330,000 souls punches way above its weight in the arena of financial malfeasance. Eight years after its banking crisis caused tremors far beyond Reykjavic, the sight of PM Sigmundur Gunnlaugsson storming from an interview when questioned about his wife's alleged part in offshore action would make a decent launch pad. But personally, having a nostalgic taste for Ealing comedy, I'd begin in the Bahamas, with a shot of a man of the cloth ambling meekly through the sunshine to a Nassau office.
Of all the details to emerge from the leaked documents of Mossack Fonseca, the Panamian law firm at the centre of this web, my favourite concerns this cleric's role with the Blairmore Investment Fund. Incorporated in Panama, but based in the Bahamas for entirely legal reasons connected with sparing the monied the ghastly inconvience of paying UK taxes, this is the fund set up by Ian Cameron, late father of the current PM. The priest, also deceased, was one Solomon Humes, a lay bishop with an entity known as Church of God of Prophecy.
What are The Panama Papers?
When not doing the Lord's work, His Grace acted as vice president of Blairmore Holdings Inc. (Blairmore, by the way, was named after the Cameron family ancestral estate in Scotland; it is was not a foretelling by the God of Prophecy that, one day, Cameron's son would give us more Blair in his capacity as Mr Tony's self appointed heir.) The purpose of having Humes and other locals, on the Blairmore board was to sign documents, thereby establishing that the fund was based in Nassau; and not in the UK or anywhere else that might, God of Prophecy forfend, render its profits liable to taxation. To be honest, dwelling on this makes me uncomfortable.
David Cameron, via a Putinesque spokesperson, has made this absolutely clear: his father's fund, and such questions as whether he did or does benefit from it, is a private matter. It is a surprise that he venerates privacy now after ignoring its relevance in the realm of press intrusion. But heaven, as Bishop Hughes would confirm, loveth the sinner that repenteth. And that is about as close to a real surprise as the story takes us.
The revelations that various rich people – Russian kleptocrats, Chinese officials, relatives of Pakistani presidents, even godfearing English folk who sit in Saxon pews on Sabbath mornings – hide their money from tax authorities is about as shocking as the news, yet again, that athletes take banned substances. Nor does it leave you racked by the ague to read that drug lords use Central American law firms to decontaminate their bank notes. The only mystery there is that Walter White was never apprised of the service by his attorney, Saul Goodman, in Breaking Bad. It would have spared him all that nonsense with the car wash.
Yet the absence of shock value makes it no less enraging that governments such as ours, for all their righteous words, remain indifferent to this entirely legal form of theft from its coffers; or that, while Knightsbrige pied-a-terres hide their wealth from the Treasury, the First and Second Lords of that Treasury (the PM and Chancellor) dream of retreiving money – pittances to them, life changing sums to prospective victims – from the disabled.
World leaders linked to 'Panama Papers'

Show all 15
But the rage is entirely pointless, because such scandals change nothing. Like the chemists who supply athletes with banned substances, the unethical lawyers and bankers are always a step or two ahead of the game. And what a game it is, with its endless buzz of electronic wire transfers from one offshore haven to the next; with pukka gents like Ian Cameron flying to the Bahamas for board meetings with self-styled bishops to maintain the entirely legal fiction that the fund is based there, and so tax free; with Central American lawyers incorporating shell companies by the thousand to ensure that funding for hospitals and schools is kept to a blessed minimum.
This is part one of those brutally formulaic John Grisham novels you cannot put down yet long to end; and part, with the Kremlin cameo and inevitable involvement of arms dealing cash, post-Cold War John Le Carre´. Twenty years ago, Le Carre´ published The Tailor of Panama. It's time he reworked that fine novel into The Tax Dodger of Panama, and immortalised His Grace the Bishop of Offshore Tax Avoidance as that remarkable man of God richly deserves to be.
Register for free to continue reading
Registration is a free and easy way to support our truly independent journalism
By registering, you will also enjoy limited access to Premium articles, exclusive newsletters, commenting, and virtual events with our leading journalists
Already have an account? sign in
Register for free to continue reading
Registration is a free and easy way to support our truly independent journalism
By registering, you will also enjoy limited access to Premium articles, exclusive newsletters, commenting, and virtual events with our leading journalists
Already have an account? sign in
Join our new commenting forum
Join thought-provoking conversations, follow other Independent readers and see their replies