The racist response to MAC's Instagram shows we only celebrate black features when white women have them
When I rack my brain for examples of black women inciting the same degree of hysteria that the entire Kardashian clan range of Black-inspired (and usually cosmetically enhanced) features have, I come up short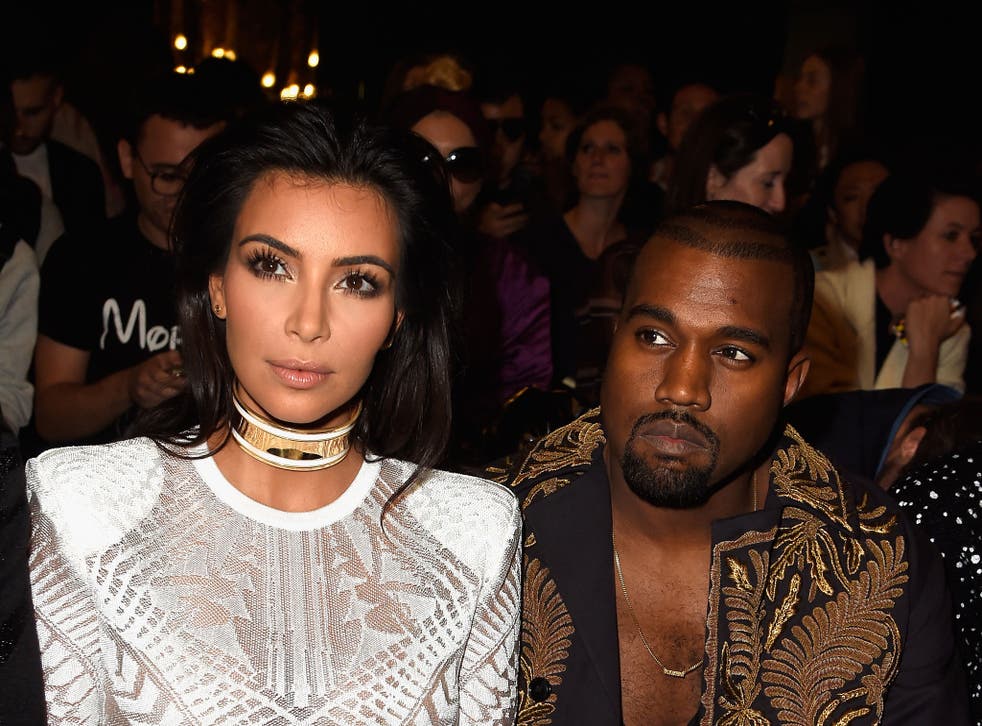 A few days ago, as part of a series of backstage snaps from New York fashion week, the make-up brand M.A.C posted a picture on Instagram of a set of full, black lips modelling one of its latest lipstick shades, Royal Romance.
The backlash was instant. Mocking, repugnant and racist comments using terms like "nigger lips" and Jay-Z comparisons flooded in by the minute – leaving many to ponder why it seems to be the case that black features on black skin seldom reach the level of celebration that black features on white celebrities like Kylie Jenner or Angelina Jolie routinely enjoy.
When I rack my brain for examples of instances in which black women have incited the same degree of fawning that the entire Kardashian clan range of black-inspired (and usually cosmetically enhanced) features have, I come up short.
Beyond the occasional ridiculing of the size of black women's bums, blackness on actual black people is rarely afforded the appealing and non-threatening status that white skin prompts.
When heiress to the Beyoncé-Jay Z pop throne Blue Ivy was first pictured wearing her natural, kinky hair in an afro in late 2013, comments about her supposedly "unkempt" appearance – and her parents' apparent lack of care – spread quickly.
Just over a year later, Allure magazine published an article entitled: "You (Yes, You) Can Have An Afro", accompanied by an image of a white woman with tips for people with naturally straight hair on creating one. Let's not forget that this is the same texture of hair that black people worldwide were (and still are) pressured to straighten in order to gain acceptance in society.
When multi-coloured hair, a technique that black women are still branded as "ghetto" for donning, came back as a mainstream trend last year, the most commonly lauded for sporting it were white women.
And almost three months after Kylie Jenner's Lip Kit launch, which girls all over the world are still clambering to purchase in the hope of recreating the young socialite's famous pout, M.A.C's single photo of a black woman's natural lips prompted the same kind of mystified disgust that bred the faces of minstrel shows in the 1920s, with their offensive, overdrawn lips.
The act of convincingly commodifying blackness, without actually – *gasp* – being black, has been held in high esteem for decades.
As it stands today, it is the practice of seemingly oblivious celebrities, stylists and journalists who have made it their mission in life to rebrand permanent fixtures of blackness as hot new trends for white women to either adopt or discard as they see fit.
And when the road towards appropriation isn't being led by celebrities, it's brandished in the form of mentalities and hashtags like #WhiteGirlsStayWinning. This hashtag in particular leads you to a social media abyss of men slobbering over gratuitous selfies of white women due to their simultaneous appeal to perceived notions of white womanhood and physical representations of blackness, without the direct involvement of black women.
Unfortunately, there's no easy answer to the challenge of successfully combating misogynoir (racially informed sexism, specific to black women).
One solution for those who indulge, however, is to recognise that being simultaneously fascinated with the physical traits of black women – and dismayed when they haven't been appropriated – is racist.
Another, a method that black women employ time and again in the face of socially ingrained disdain towards us, is to continue to uphold ourselves as beautiful: our hair in all its textures, our skin in all its hues, and our frames in all their abundance.
Register for free to continue reading
Registration is a free and easy way to support our truly independent journalism
By registering, you will also enjoy limited access to Premium articles, exclusive newsletters, commenting, and virtual events with our leading journalists
Already have an account? sign in
Register for free to continue reading
Registration is a free and easy way to support our truly independent journalism
By registering, you will also enjoy limited access to Premium articles, exclusive newsletters, commenting, and virtual events with our leading journalists
Already have an account? sign in
Join our new commenting forum
Join thought-provoking conversations, follow other Independent readers and see their replies