The real reason rich people make healthier choices than poor people? They have happier lives
We are often told that health inequalities are about money, that poor people cannot afford to live healthy lifestyles, but that just isn't true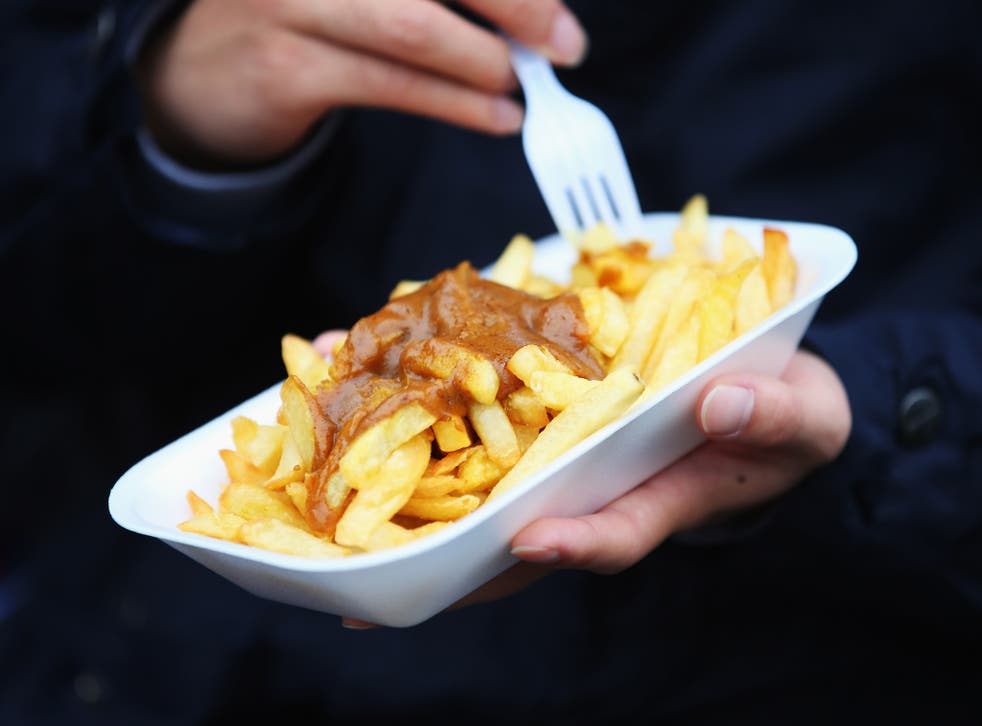 As a middle-class woman living in the South-east of England, I have a better chance of living a long life than almost anyone else in the country. Were I to be a working-class man in the North of the country, the odds are that I would live an entire decade less. That is a deeply disturbing state of affairs – and especially for a wealthy country which has boasted, for almost 70 years, a health service freely available to anyone who needs it.
The latest evidence of these health inequalities expose the harsh realities of life in 21st-century Britain. Despite all our best efforts, the health gap between the richest and the poorest has barely changed over the past 25 years. But why? And, more importantly, what are we going to do about it?
There are plenty of factors that affect our health and our lifespan: our genes, our jobs, our income, our housing, where we live, both our own and our parents' education… the list goes on. There are, however, two key issues that matter for more than anything else: being obese, and being a smoker.
We are often told that health inequalities are about money, that poor people cannot afford to live healthy lifestyles, but that is far too simplistic. After all, cigarettes and fast food are actually very expensive habits. The problem goes far deeper than the pound in your pocket. The honest, simple truth is that, by and large, rich people take better care of their health than poor people do because they have better, happier lives and they want to keep on having those better lives for as long as possible. For some, another cigarette and a super-sized pizza with chips on the side are the only things that make life enjoyable at all. The unpalatable truth is that many people don't feel it's worth their while to live long and healthily.
For thousands of Britons living in shoddy, cramped homes, doing mindless or back-breaking work (or with no job to occupy them at all), their scant resources eked out from day to day, planning ahead to next month is impossible, let alone to next year. Why, then, would it make sense to worry about the consequences in 30 years' time of the lifestyle choices they're making right now?
If we truly want to ensure that people at the bottom of the economic ladder live as long and healthy lives as those at the top, then we have to convince them to make different choices: to give up smoking and to stop eating fatty, sugary foods. Short of placing weighing scales at the supermarket check-outs with a ban on the obese buying fatty or sugary foods, what other options are there? The answer – like the incessant adverts for high-fat foods on our TV screens – is staring us in the face.
In a bid to cut the obscene numbers of deaths from cigarettes, we have taxed them to the rafters and banned smoking in most public places. It's been a long road but those tactics have worked. Every increase in tax on cigarettes has resulted in a fall in the number of smokers, cut by millions over the years. Taxes on fizzy drinks and fatty or sugary foods will do exactly the same.
50 best foods for healthy living

Show all 50
Forget about a few pence on a litre of cola or a cheeseburger and fries, though. We need obesity taxes at 50 or 100 per cent to hike up the cost of the foods and drinks we should only be consuming as an occasional treat, not as part of our daily diet.
Those taxes will, inevitably, hit the lowest-income families the hardest, although the tax take from unhealthy foods could be used to subsidise lower prices of fruit and vegetables to offset this. But there is, we need to remind ourselves, no fundamental human right to drink a litre of orangeade a day or consume family-size packets of Doritos.
If we want the poorest in our country to live as long as the wealthiest, then we need to stop people from making the unhealthy choices that cost the NHS thousands and cut years from their lives. Leaving people free to eat whatever they want might seem like the easy option, but it is the very poorest who will pay the ultimate price.
Register for free to continue reading
Registration is a free and easy way to support our truly independent journalism
By registering, you will also enjoy limited access to Premium articles, exclusive newsletters, commenting, and virtual events with our leading journalists
Already have an account? sign in
Register for free to continue reading
Registration is a free and easy way to support our truly independent journalism
By registering, you will also enjoy limited access to Premium articles, exclusive newsletters, commenting, and virtual events with our leading journalists
Already have an account? sign in
Join our new commenting forum
Join thought-provoking conversations, follow other Independent readers and see their replies