The reality of being a Muslim MP? Smear campaigns outside mosques and being told to change my name
Zac Goldsmith's campaign against Sadiq Khan has reminded me of all the Islamophobia I faced during an election - and it's not good enough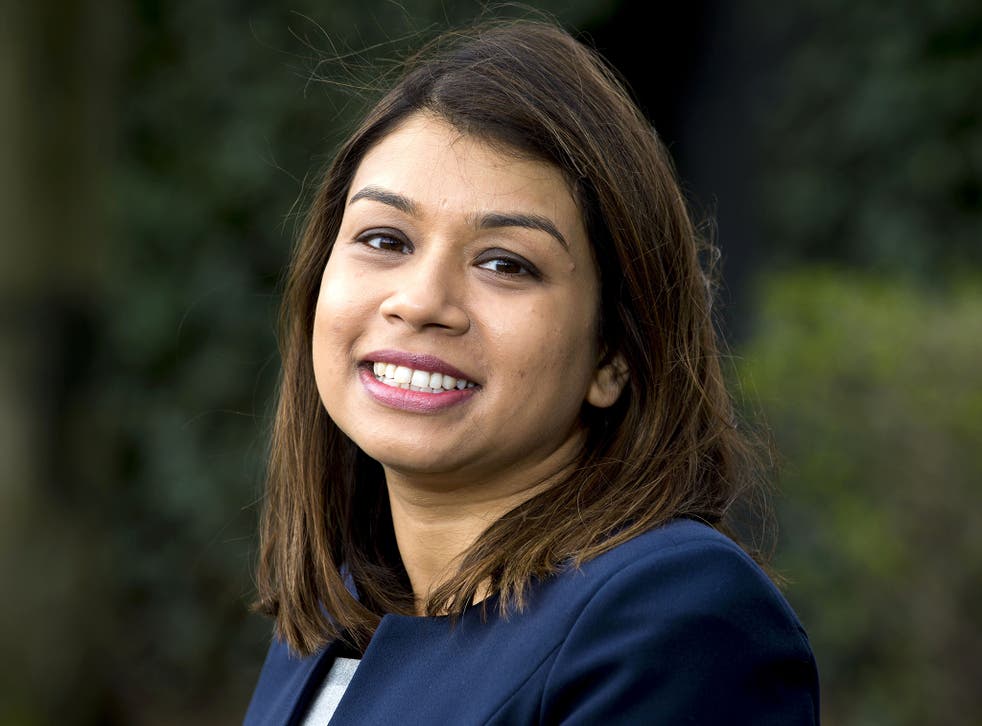 It's not often I agree with former Conservative party Chair Baroness Warsi, but her recent remarks on the London Mayoral contest struck a chord with me. She asked: "If Sadiq Khan isn't an acceptable enough Muslim to stand for London mayor, which Muslim is?"
Baroness Warsi and I have certain similarities. We are both ethnic minority women who were raised in a Muslim household and decided to enter the world of politics. I have no doubt that she too has faced some of the Islamophobia that is sadly part and parcel of being a Muslim politician.
I was elected to Parliament last year in my home seat of Hampstead and Kilburn.
I grew up in Hampstead, in the heart of the Jewish community, and never felt like an outsider. I attended countless Seder dinners and had a Christmas tree in our home. Our family embraced multicultural Britain and in a similar vein, our neighbours would visit our house bearing gifts during Eid.
We were united by the fact that we were all Londoners. These occasions were not as much about religion for us as a spirit of community.
I joined the Labour Party as a teenager, and the first time I heard my religion used against me was when I announced my intention to stand as an MP. The negativity didn't come from local Labour members, but from outsiders who warned me I would never be elected with my last name.
I was told that people would never vote for an MP called Tulip Siddiq. Some were more diplomatic: "It might be an idea to take on your husband's name - it'll probably help your election."
Those opposing my campaign repeatedly weaponised religion as a key tactic. On one occasion, my opponents publicly described my husband as Jewish when canvassing outside a Kilburn mosque. Others cautioned, in hushed tones, that he was "a Muslim" to Jewish voters. The fact his first name is Christian seemed to pass these individuals by. For some, I was toxic because I was too Muslim. For others, I was toxic because I wasn't Muslim enough.
I secured an increased majority, despite a difficult night for Labour nationally, and no, I didn't change my name. Hampstead and Kilburn voted for a Labour MP called Tulip Siddiq despite the attempts to whip up presumed prejudices in various faith communities.
This week, I hope London shows the same kind of resilience. The recent attacks on Sadiq Khan's character because of his religion have been difficult to watch, particularly as a fellow Muslim.
I've known Sadiq since he had a full head of black hair. I always thought of him as someone who had worked his way up through sheer determination, as someone who cared deeply about justice. I was vaguely aware that he did fast, and that he prayed, but it was never really relevant to our friendship.
Until the racism rife within the Tory election campaign reared its ugly head, I never gave his religion a second thought.
I've pondered over why Zac Goldsmith's campaign has taken such a nasty turn. He seems decent enough, and it's easy to understand why people believe it is actually the people around him advocating the smears.
But that excuse isn't good enough for me.
As the candidate, you should speak up if your campaign takes an unsavoury tone. It's one thing if a few errant supporters speak inappropriately, but if a message is coming consistently from the centre of your campaign, something else is afoot.
Cameron attacks Khan in PMQs
When the most horrific images of 7/7 killings are used to accompany an article attacking your opponent, a new low has been reached. I am not often left speechless, but to see Zac Goldsmith's name on the Daily Mail byline beneath that image shook me to my core - as a Muslim, but, more importantly, as a Londoner.
I know what it's like to fiercely fight an election, but Zac Goldsmith's campaign has reached a point where ambition has transcended humanity; where the will to win has overcome previously held personal beliefs.
He is not fit to run the great city of London, and I hope decent-minded people across the Capital will recognise that.
Register for free to continue reading
Registration is a free and easy way to support our truly independent journalism
By registering, you will also enjoy limited access to Premium articles, exclusive newsletters, commenting, and virtual events with our leading journalists
Already have an account? sign in