The sex tape behind #OhNoBriana continues a long and sinister tradition that started long before One Direction
Do we really still live in an age where male pop stars are discredited by people slut-shaming their girlfriends?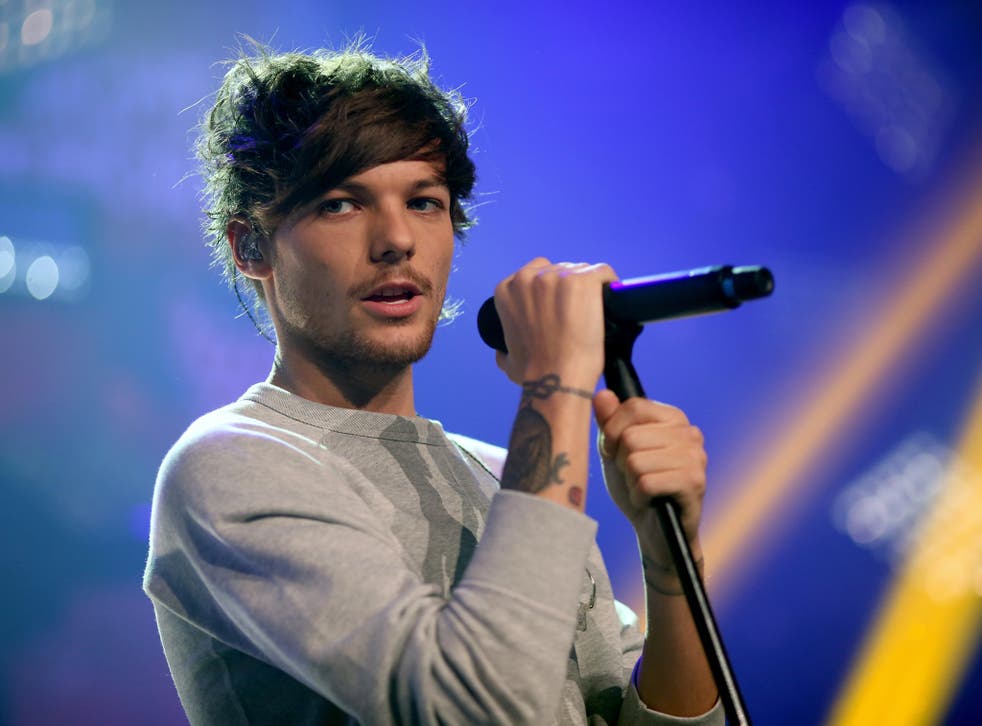 The hashtag #OhNoBriana has been trending in the last couple of days, in case you hadn't noticed. If you're not au fait with the happenings in teeny-popland, the hashtag refers to a private video that has been leaked, depicting a girl who appears to resemble Briana Jungwirth - the girlfriend of One Direction's Louis Tomlinson and mother of their son Freddie - having sex with two men.
The sex tape reportedly does not feature Jungwirth, and this is the second time false claims that she has been involved in a sex tape have appeared online. Some Directioners have been quick to slut-shame Jungwirth and express their disgust online. Many others have reacted with dismay that their fandom has so little respect for the partners of the One Direction men.
I'm very much uninterested in 1D, their music, and what they get up to in their spare time. However, it's depressing to see people use Briana Jungwirth's reportedly false sex tape as a tool with which to shame both her and Louis Tomlinson. It plays into a long tradition of discrediting male figures by implying that 'their women' are sexually promiscuous.
When Kanye West played Glastonbury in 2015, plenty of festival fans thought his inclusion on the line-up wasn't in keeping with the aesthetic of the festival, even starting a petition to have him struck off as a headliner. One festival-goer attended his set with a flag emblazoned with a still from Kim Kardashian's sex tape with Ray J. This was without doubt an attempt to shame West by using his wife's very public sexual history against him. They didn't want him at the festival, so their natural response was to slut-shame his wife.
Neither Tomlinson nor West are responsible for or in control of the sexuality of the women they're involved with. Kim Kardashian and Briana Jungwirth's sex lives are their business. Kim allegedly chose to release her sex tape to increase publicity for her now incredibly famous family. Using her sexuality in that way is her prerogative.
Jungwirth is not part of this week's leaked sex tape, and that's problematic not least because the actual woman featured has had her privacy grossly invaded. As Jennifer Lawrence rightly stated when her nude photographs were disseminated online, releasing someone's private media is a sex crime.
The sexuality of women has historically been policed, silenced, stifled, and treated as public property, and this is a sad continuation of that trope. The outrage surrounding the not-Brianna-Jungwirth sex tape is positively puritanical, and would be better directed at whoever decided to violate the currently unnamed woman's privacy in an attempt to discredit Louis Tomlinson.
Until we stop considering women's sexuality and sexual choices OUR COLLECTIVE BUSINESS, women will continue to be shamed for their sexual agency. Brianna Jungwirth deserves to be able to live her life free from false claims. Importantly, even if she did make a sex tape, that's absolutely her business. It wouldn't denigrate her as a human being, it wouldn't make her worth any less, and it wouldn't belong to Directioners or the general public.
If she did not consent to the sharing of tape, the woman who appears in the leaked video has been wronged in a very ugly and public manner.
If the sex tape featuring the Jungwirth lookalike was shared without her permission, this is the real outrage, not whether or not the mother of Tomlinson's baby is a 'whore'. It's time we realised that these playground politics have an incredibly sinister undertone.
Register for free to continue reading
Registration is a free and easy way to support our truly independent journalism
By registering, you will also enjoy limited access to Premium articles, exclusive newsletters, commenting, and virtual events with our leading journalists
Already have an account? sign in
Join our new commenting forum
Join thought-provoking conversations, follow other Independent readers and see their replies