The SNP can't hide behind complexity
The party wants to have its fiscal cake and eat it, and is relying on the fact that hardly anyone understands the detail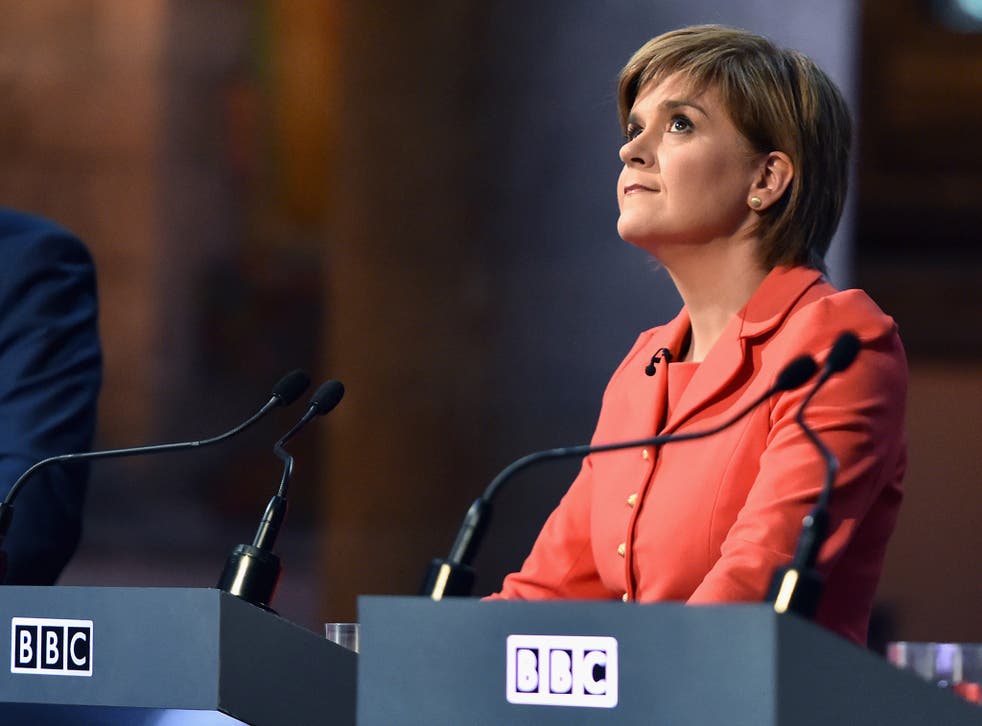 Lord Palmerston said only three people ever really understood the Schleswig-Holstein question, a diplomatic puzzle in the 19th century: the Prince Consort (who was dead), a German professor (who had gone mad) and Palmerston himself (who had forgotten all about it). The Barnett formula – the policy that determines the amount of grant funding passed from England to Scotland – hasn't yet turned anyone mad, but its fiendishly complicated workings dominate talks between the Scottish and UK Governments over how Holyrood's new tax and welfare powers will be funded.
Once Scotland is able to control income tax, it will be raising part of its budget itself, so its grant funding has to be cut. A remainder will still be determined by the formula (which gives Scotland more than a per capita share), but Scotland's falling population potentially means less cash for the country.
First Minister Nicola Sturgeon says this isn't on, and on the face of it she has a point. But follow her argument logically and you reach a surprising conclusion: that Scotland actually does pretty well out of the Union.
By granting Holyrood more powers, Westminster is making Scotland more "independent", more responsible for raising money as well as spending it. Naturally, more independence means greater risk, such as the possibility of population decline. Until now, Barnett has mitigated against changes both sudden and gradual.
The SNP has a paradoxical view of the formula. For decades it has argued it doesn't disproportionately benefit Scotland, even though its own statistics shows it does. During the independence referendum, meanwhile, the party sought to hide this uncomfortable reality by using percentages: while Scotland contributed 8.6 per cent of revenue to the Treasury, it "only" got 8.3 per cent back in public spending.
Now the Scottish Government's negotiating stance on the fiscal framework highlights, once again, what Unionists have always known but often found difficult to argue: that Scotland does well out of the current settlement. But the SNP wants to have its cake and eat it, and is relying on the fact that hardly anyone understands the detail. At least for a while, Labour and the Liberal Democrats attempted to make this point, but following a characteristic accusation from the SNP that they were siding with the "Tory Treasury" against Scotland's best interests, both fell into line.
Finance has always underpinned Scotland's constitutional debate, the questions being "Does Scotland receive more cash than other parts of the UK?" (yes, but justifiably so) and "Could Scotland afford to go it alone?" (yes, but it wouldn't be easy). Now both Governments have until 23 February to answer their own Schleswig-Holstein question.
Register for free to continue reading
Registration is a free and easy way to support our truly independent journalism
By registering, you will also enjoy limited access to Premium articles, exclusive newsletters, commenting, and virtual events with our leading journalists
Already have an account? sign in
Join our new commenting forum
Join thought-provoking conversations, follow other Independent readers and see their replies